PSG's own birthday miracle: Two late goals secure a comeback against Atalant
13.8.2020.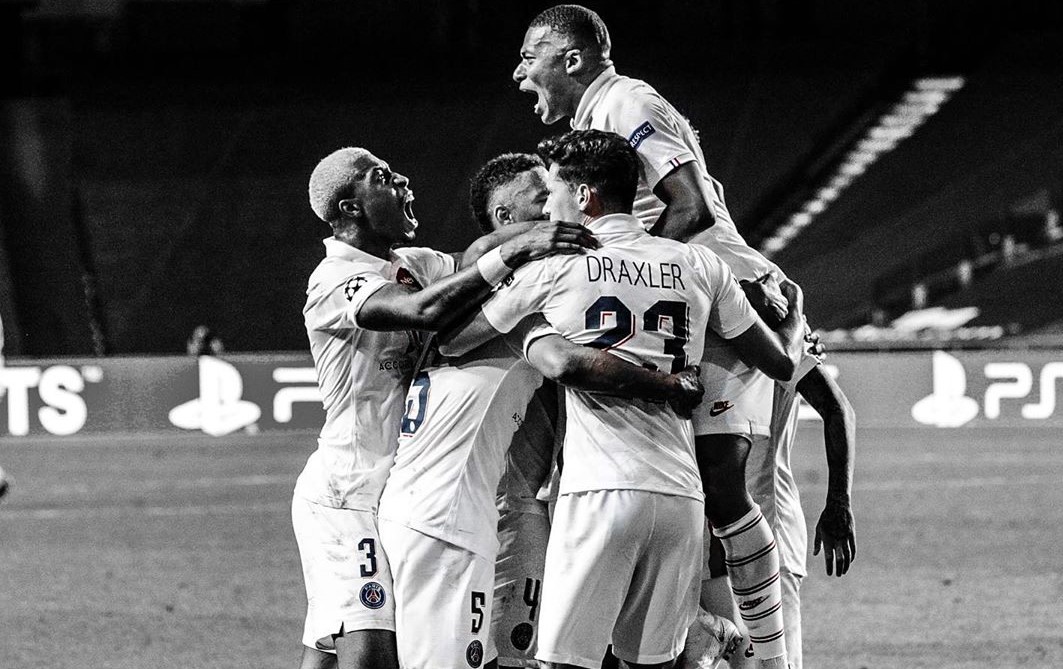 After suffering through what is now known as the Barcelona's remontada when they were defeated 6:1, Paris Saint-Germain experienced their own Champions League miracle. On the club's 50th birthday nonetheless to reach the semifinals only for the second time, after 25 years exactly. Brave Atalanta led for the most of the game but late goals kicked them out of the competition we will be excited to see them again - 2:1 (0:1).
Neymar will be the luckiest man on his team as the late goals of his teammates saved him for a world of embarrassment due to two major missed clear-cut chances. First saw him be in an ideal scoring opportunity in the third minute and missing by several yards, the second came late in the first half.
#Neymar is gonna be trending tonight???? pic.twitter.com/bRTZQK9Rdj

— Abhinav (@abhiinav_kumarr) August 12, 2020
Is this your neymar ?
pic.twitter.com/Ye8uzqVF7z

— AYEDUASE PULISIC ???? (@quame_age) August 12, 2020
In the meantime, Mario Pasalic reacted to a loose ball beautifully and sent it behind Keylor Navas with style points. La Dea was without their key player Josip Ilicic who is battling depression and Pasalic scored a goal exactly in the Slovenian's style.
Although Neymar's misses could've ended up being the main narrative of the game, it needs to be said that the Brazilian played a good game until he was near a shooting opportunity. Then in the 90th minute, he started his actual redemption arc by assisting to compatriot Marquinhos for a sudden equalisation. Just three minutes later - after Atalanta did the least Italian thing and pressed on - Neymar's key pass employed Kylian Mbappe who assisted to Maxim Choupo-Moting.
A dramatic and memorable night for @PSG_English
Watch Atlanta vs PSG highlight

Atlanta Neymar #ATAPSG #unilag #ChampionsLeague pic.twitter.com/mdXMYIruzL

— 360vibezMedia (@360vibezMedia) August 13, 2020
PSG's manager Thomas Tuchel oughts to breath a sigh of relief although he was certain of a positive result.
"I never got the feeling we wouldn't score a goal eventually. I even told my assistants, once we get one, I'm sure we'll score a second straight away. We played a very, very good match and our qualification for the semi-final is absolutely deserved. Naturally, there was also a bit of luck, but if you watched the whole game, we deserved to go through," said the German.
On the other hand, Atalanta's Gian Piero Gasperini even said that it was better if they conceded earlier as stoppage-time goals hurt even more. Then he gave one of the most poetic sentences a football worker has ever given, naturally, as that is the way his Goddess plays.
"The people of Bergamo will celebrate anyway, for our sense of belonging, for the team giving all they possibly could. That is what they ask of us. We have resources of passion and ideas, not necessarily of money, but those are a bottomless well and we'll keep drawing from them in future," said the underrated manager.