PSG is now going for the younger Gianluigi and the deal is nearly done!
12.6.2021.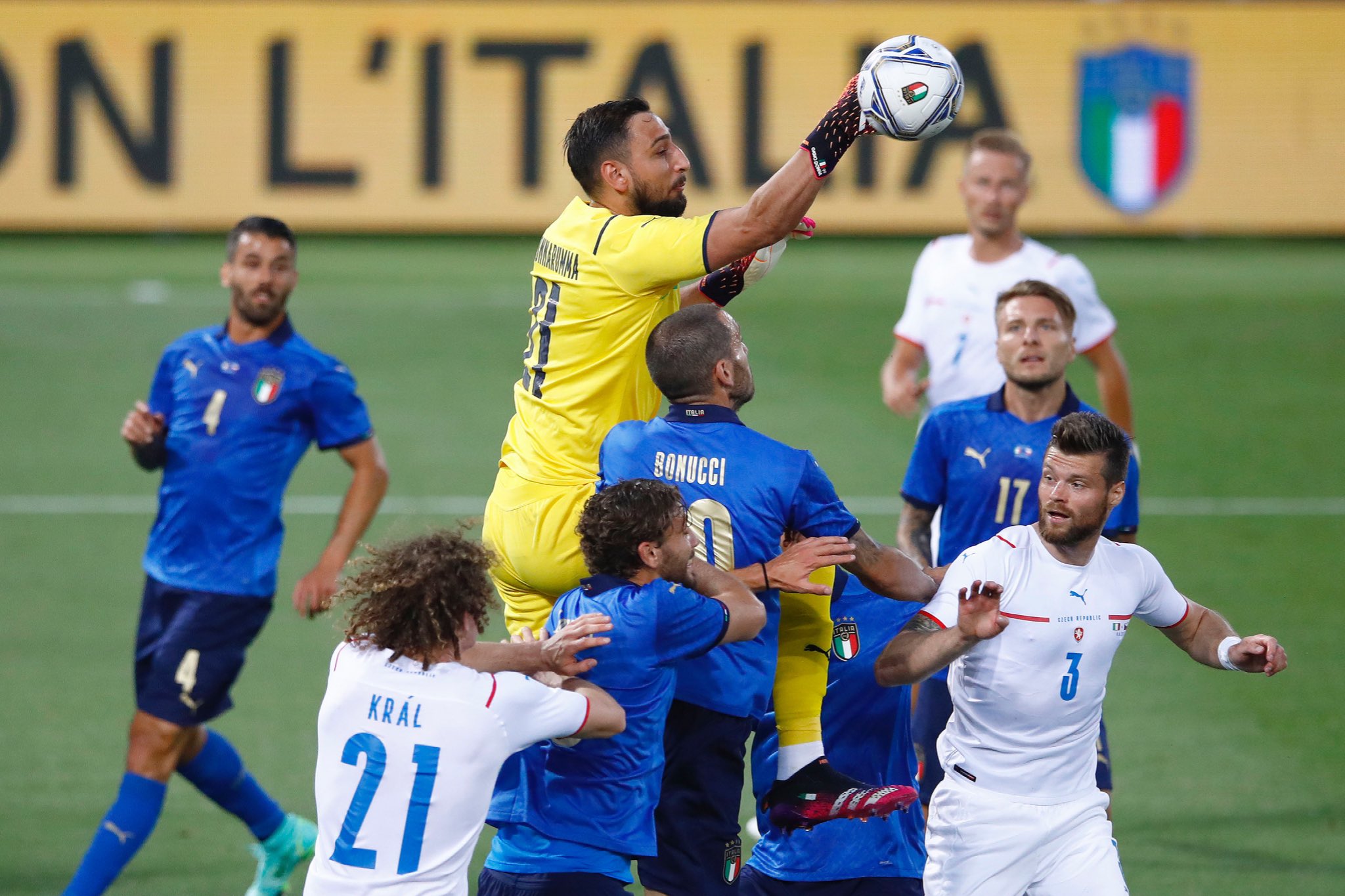 In their seemingly constant search for a goalkeeper, Paris Saint-Germain has gone to the legend of the sport Gianluigi Buffon in the 2018/2019 season. Yet the goalkeeping icon was already 40 at the time and stuck around for just one year. Now, PSG is close to getting the younger Gianluigi, Donnarumma. The one that the fans call Super Gigio.
Donnarumma is the biggest prospect in football when it comes to goalkeepers. As he has only 22 years and already 251 games for Milan, 215 of which are in the Serie A. Milan has said farewell to their youngster as he decided not to extend with them and Donnarumma will join a new club as a free agent. Leaving the possibility for an extra salary. Enter The Saints of Paris. Reportedly, the 22-year-old will earn €12,000,000 per year in France.
PSG is close to agreeing on a deal with Donnarumma even though he is at the Euros with Italy and has played in the first game of the tournament. The French side is planning for medicals in Italy's camp and seemingly Donnarumma is going to the City of Lights.
Juventus seemed like the prime candidate for getting Donnarumma as Buffon left them and it only made sense he wasn't going to be the third choice behind Wojciech Szczesny and Donnarumma. Now it seems that the Polish man will remain the first-choice keeper as PSG swooped in. Italian media also reports that the returning Juve manager Max Allegri prefers the former Arsenal man.
With Barcelona having Marc-Andre ter Stegen, PSG seemed like the only solution. Even though they have Keylor Navas, their best goalkeeper so far, at the moment of playing for PSG that is. But the Costa Rican is 34 and Donnarumma offers stability and longevity like few others, as theoretically, he can solve a club's GK needs for 15 years easily. Especially as since his debut, only two keepers, Jan Oblak (79%) and Navas (75%), have had a higher save percentage than the Italian who stands at 73%.
Yet Navas is on a contract until 2024 and there are some rumours that Donnarumma will go on a one-season loan to Roma of Jose Mourinho for the upcoming season.