PSG finally! After nine years of heavy investment, the Saints reach their destination
19.8.2020.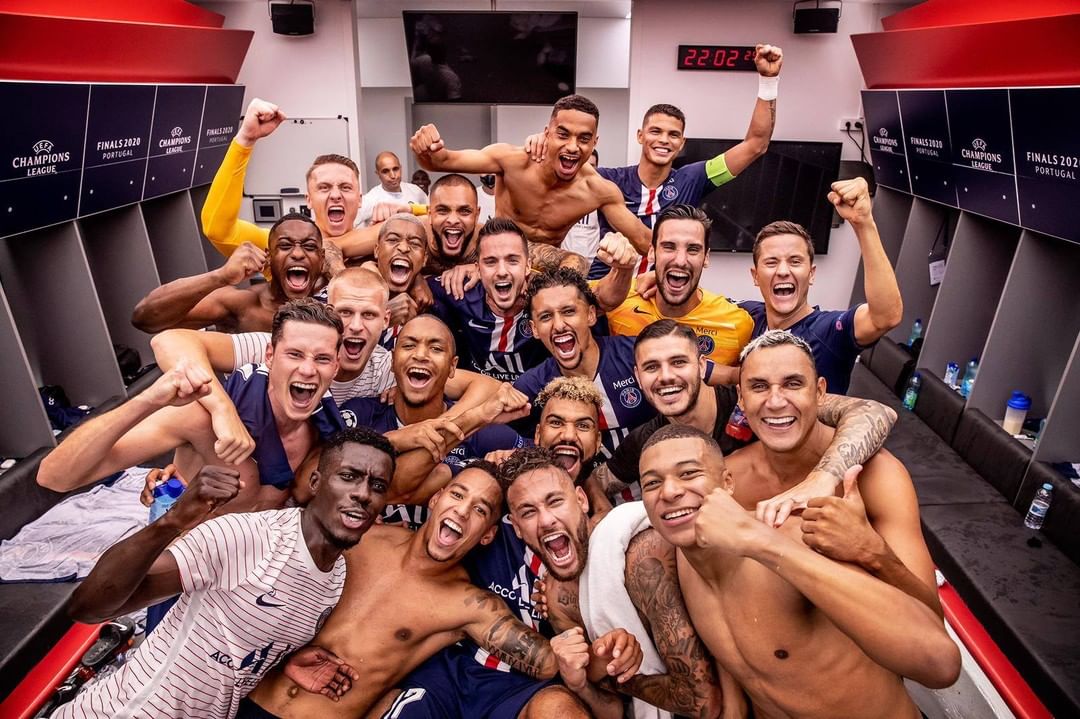 Since the takeover by the Qatari foundation in 2011, Paris Saint-Germain has always looked forward to lifting the Champions League trophy. And for those nine years, they haven't been remotely close but a 3:0 (2:0) win over RB Leipzig put them in the final where they will face the better of the Bayern Munich vs Lyon duel.
In the last seven appearances in the Champions League, the Saints have been stopped in quarterfinals for four times, and then in the first knockout round the last three years. A single tie tournament suited them well and Thomas Tuchel's side reached the final destination before their twin of sorts, Manchester City.
PSG has hence become the team who played the most games in the competition before reaching the final - 110. The previous record no one wanted was held by Arsenal, who took 90 matches to get to their unsuccessful final against Barcelona.
The French side opened the scoring in the 13th minute after a great set-piece which saw Angel Di Maria assist for a Marquinhos picture-perfect header.
PSG takes the lead through Marquinhos #thesportsconnect #PSGRBL pic.twitter.com/cdruG4AJWH

— T2-1 SPOT ON (@1_spoton) August 19, 2020
Three minutes before the first half was up, Neymar assisted to the Argentinian winger for his goal. Di Maria was involved in the third goal of his side as well, assisting to Juan Bernat in the 57th minute, earning his Man of the Match award.
Cette passe de Neymar sur le but de Di Maria mérite une place au musée du Louvre, une oeuvre d'art ! pic.twitter.com/1HzlAUqcH3

— Yandad (@M_Yandad) August 18, 2020
Juan Bernat makes it 3 for Paris. #thesportsconnect #PSGRBL pic.twitter.com/lHU85Kjiyn

— T2-1 SPOT ON (@1_spoton) August 19, 2020
The one-time CL winner spoke after the game. 
"I think that we made RB Leipzig weak. We played at 100% We knew that with this enormous energy that we had, we could qualify. The start of the match was good, and we held on right until the last. It is going to be difficult to sleep tonight, thinking about the final," said Di Maria after the game.
The second semifinal is on air tonight and will possibly bring the first all-French final ever if Lyon wins. If Bayern overcomes the team who finished Ligue 1 in the seventh spot, they will play in their 11th final, chasing their sixth triumph.