PSG's biggest player is not Ibra or Neymar: Cavani reaches 200 goals for the Saints
24.2.2020.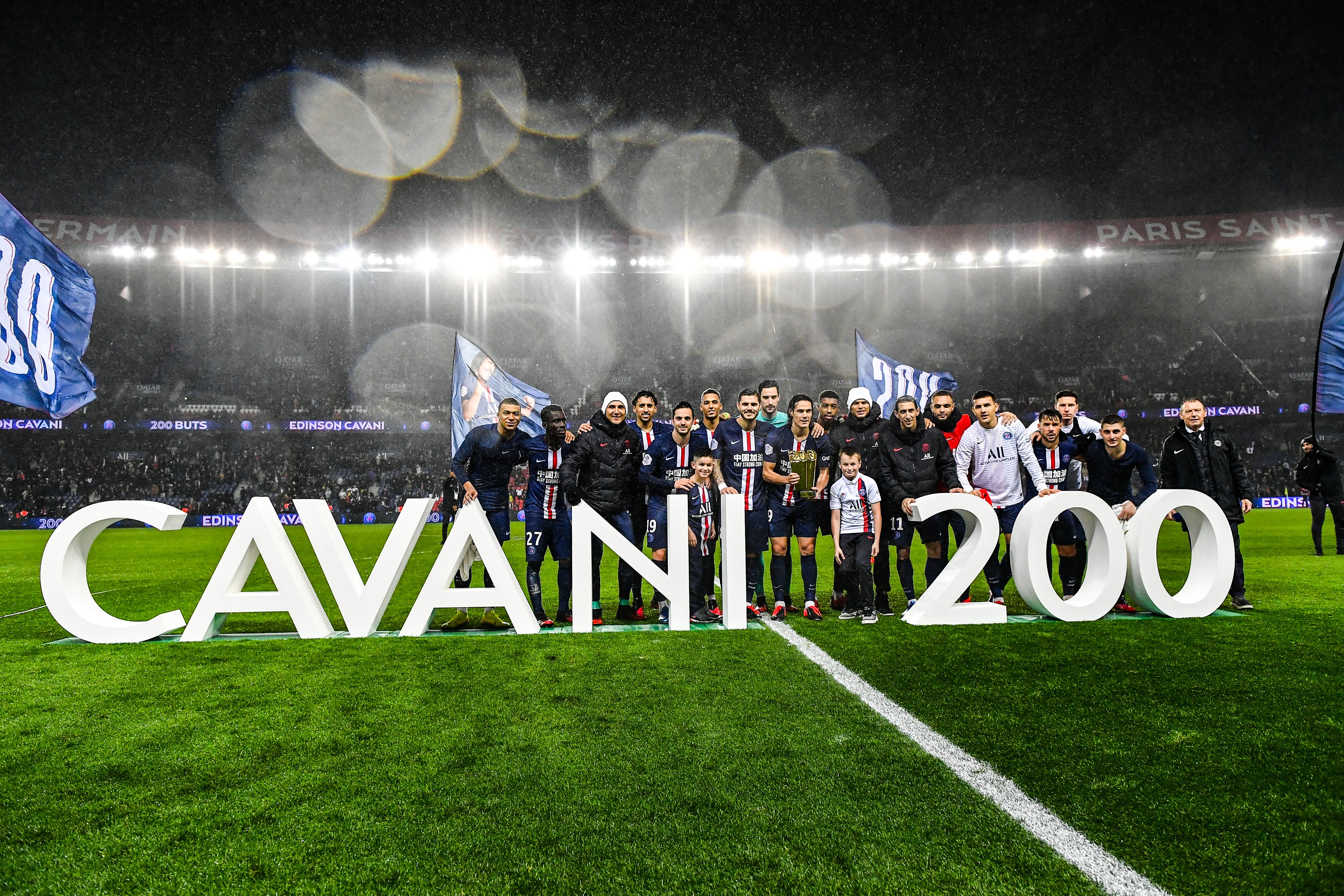 Undervalued. Underappreciated. Unstoppable. Edinson Cavani isn't the biggest name Paris Saint-Germain brought to the Parc des Princes but he is certainly the club's most important player in the new era. The Uruguayan has reached his 200th goal for the club in the 4:3 victory over Bordeaux and has hence become the first PSG player to reach that mark!
And all of that after he was close to leaving the club through the backdoor in January as Atletico Madrid was strongly interested in him. With his contract expiring in the summer as well.
Cavani was visibly emotional following the end of the match. But even in that state, he stayed true to his values by putting the team first.
"It's the team-mates who give you the goals. It's a very special moment after a difficult month in January, but I'm here to give my best and try to have a great season with the team. But I'm like that, a little emotional. I looked at my family who is there, always behind me, pushing me, giving me love. In the end, that's what makes you move on. It gives me a lot of emotion and that's why I'm a little like that. We have to push again and I hope to continue to make beautiful things here," said the 33-year-old Uruguayan.
Making the 200th goal even that more impressive is that Cavani reached it in his 298th game. Meaning that he will have another jubilee soon. Cavani is in the top 10 of players with most appearances for the Saints.
??????

The 2?0?0? goals of the ?????????????? @ECavaniOfficial in our colors ??

???? #ICICESTPARIS pic.twitter.com/n8nzmlT1VV

— Paris Saint-Germain (@PSG_English) February 24, 2020
Cavani is by far the top scorer of PSG with 44 goals more than the next in line - Zlatan Ibrahimovic. Interestingly, Angel Di Maria is also in top 10 with 81 goals.
Former Napoli and Palermo man arrived at Paris in 2013 and has his best season in 2016/2017 when he netted 49 times in 50 games. Just when Ibra left and Cavani could be the primary striker. Cavani, known as El Matador, has scored all but 13 of his PSG goals from inside the box.
While Ibra was more influential to the league and club's reputation, as is Neymar, no PSG player, not even its captains have provided as much on-field difference as the ever hard-working Cavani. PSG might just start realizing his importance when he's gone.