Pique on El Clasico prospects: Vinicius is faster, more electric, pure extreme, Ansu has the talent for goal
24.10.2021.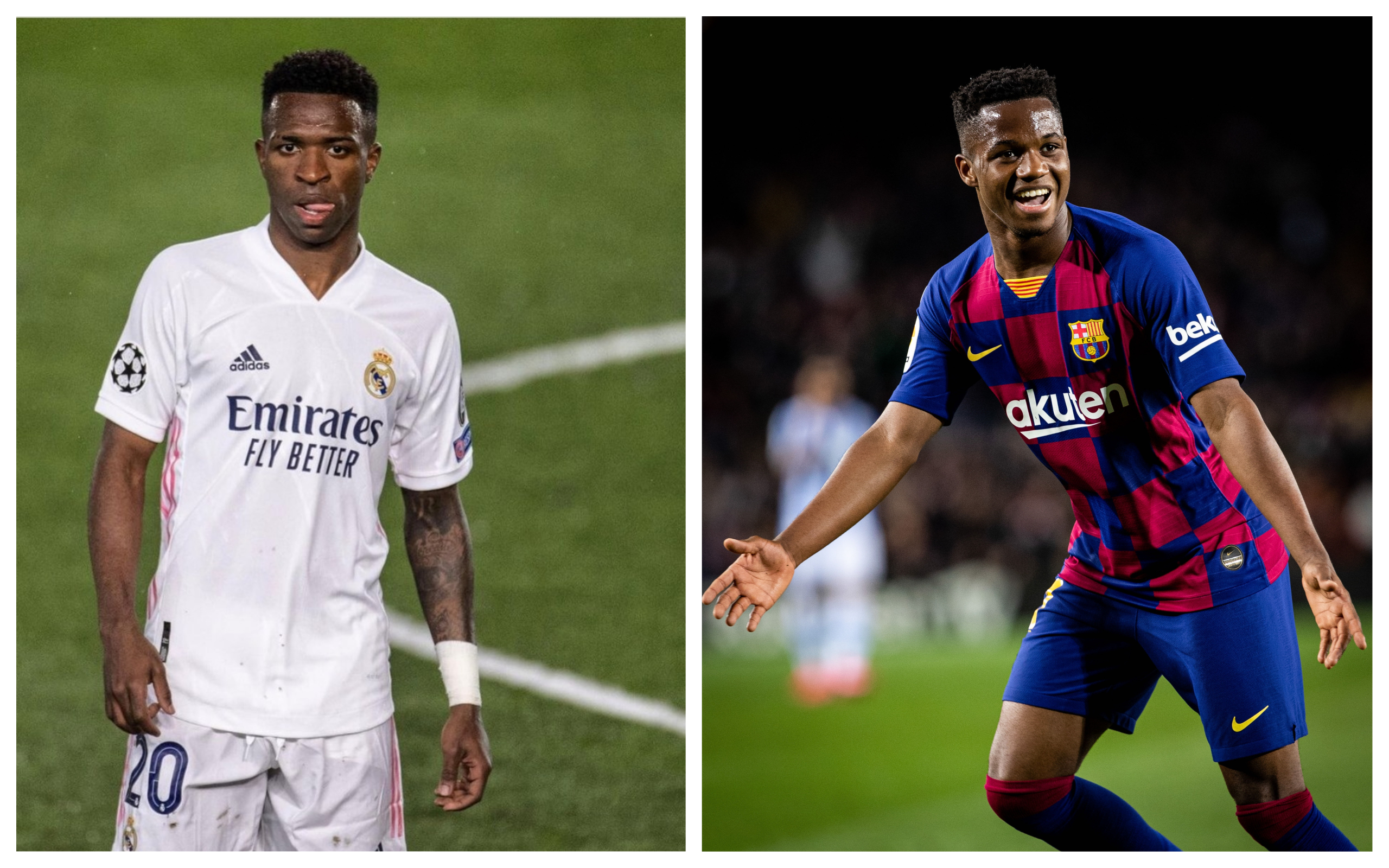 In the buildup to increasingly irrelevant El Clasico, once the must-see derby of the year, the Spanish media is desperate to create new rivalries to the beat of the ones which defined in the past. Cristiano Ronaldo's and Leo Messi's duels is what marked the battles of Real Madrid and Barcelona and now the new protagonists are looked for. For some, they seem to believe that Catalans have their champion in Ansu Fati, and the capital side in Vinicius Junior.
Defender Gerard Pique addressed the contract renewal of Fati, who is now locked with Barcelona until 2027.
"He has renewed and it is a huge joy. But you have to be aware of how old he is and where he comes from, which is a year without playing due to an injury. He has to go little by little. You have to help him but it cannot be the only hope. He can contribute with goals but he should not be burdened with excessive pressure and protagonism," stated the veteran centre-back.
Pique was then asked to assess the young players of Real and Barca and he gave an honest answer.
"If they are good, they will mark the present and the future. But clubs like Barca and Madrid are always going to have great players. Vinicius is faster, more electric, he is more pure extreme. Ansu has the talent of the goalscorer and can play as a forward. I would say that Ansu has more CF talent that the other (Vinicius) is very electric and, in the one against one, he is one of the world's greatest. I think the fact that Cristiano left gave him a space to fill and he has filled it perfectly. He now has the peace of mind to define himself well."
Vinicius is having a great start to the season with seven goals and five assists in 11 games, while Fati is slowly returning from injury and has two goals and one assist in five games.
"Barca needs such figures, scorers. People need them, especially when the most important player in our history has left. But you have to be realistic with the kid. He is 19 years old and here the one who has to win the games is the team and that he helps with goals."
Former Barcelona president Josep Maria Bartomeu claims that the club refused a €150,000,000 offer for Fati in the summer of 2020.