Piatek: My next transfer will be for around 60-70 million euros
19.11.2019.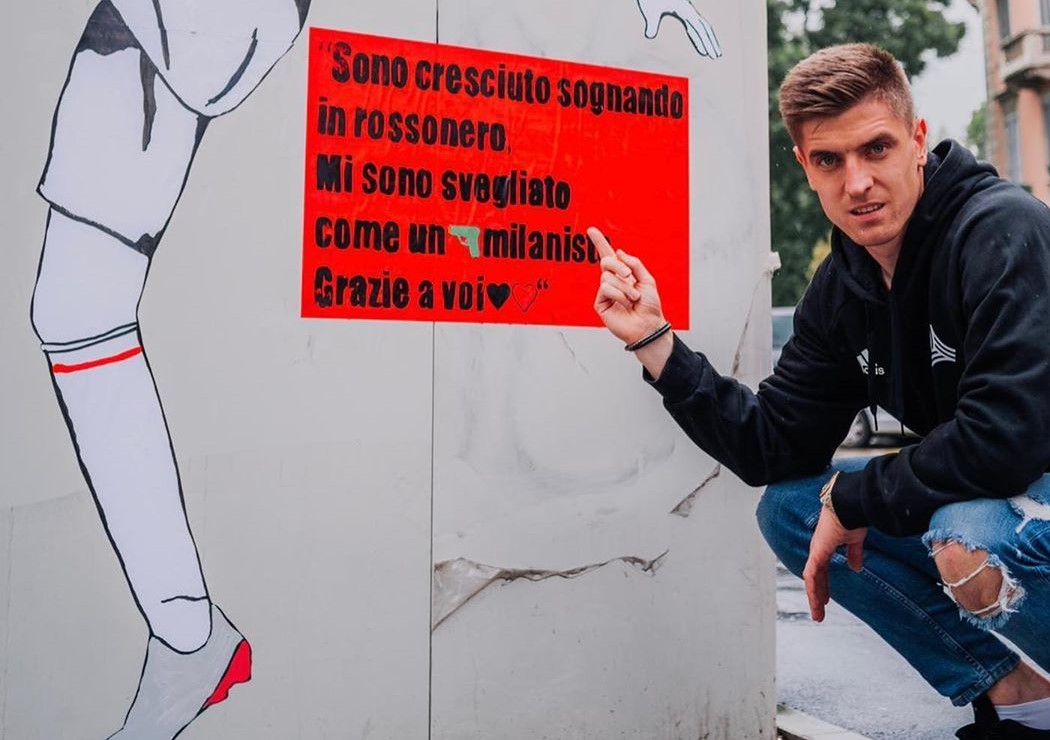 Last January, Krzysztof Piatek signed from Genoa and scored nine Serie A goals in the half-season, after recording 13 goals in between August and December. The Pole's goals were the only thing that kept Rosonerri competitive with Genaro Gattuso, but in the current season, his goalscoring record has been suffering as much as the whole team.
Just three goals in 12 matches, but Piatek still believes his future is looking bright as he reflected on the move to San Siro.
"It happened so fast that I didn't even wonder how important what was happening to me was. I was focused on work. In football, you always have to set new goals. Now I have a cost of 38 million euros and I want to do everything for it to be 60-70 million the next time I change clubs. You have to be ambitious and I will work hard for it. I'm just at the beginning of my career, this is my second season in Serie A, one of the top five European championships," said the 24-year-old.
As Alexandro Pato could testify, Milan fans know how to welcome a player even if he hasn't played a game for their beloved club. Piatek spoke about his reception from the San Siro faithful.
"I was shocked. I came to a club that had many important strikers. I went out on the pitch before the first game against Napoli. I was wearing headphones, but I felt perfect when the whole stadium started singing my name and applauding. After all, I was a new player and I was treated as if I had been playing for years. I was acclaimed right away, I didn't have to do anything special."
#ISRPOL 0:2

Krzysztof Piątek podwyższa wynik! Przypomnijmy, jak zdobywał gole w #Ekstraklasa ?? pic.twitter.com/QtT0bMxAZz

— PKO BP Ekstraklasa (@_Ekstraklasa_) November 16, 2019
The striker played for three clubs in Poland, but the move to Serie A in 2018 launched his career to stardom.
"Look at my Instagram profile. When I left Poland, I had five thousand followers. Now I have a million and a half. The popularity has become enormous, but the most important thing is football. I stay with my feet on the ground. he wants to take a picture with me, but sometimes people approach me even when I'm out and about with my wife and I want to be alone with her for a while."
Some Italian journalists are even claiming that Piatek will be loaned out in the winter if he doesn't start scoring goals in the next five matches he plays for Milan. The Pole addressed the teams poor form and took a humourous stab at the journos.
"I look in the mirror, I look inside and I try to understand my mistakes. There were too many turbulences in the club, the players feel it. In the beginning, as a team, we didn't create opportunities and the attacker lives on this. Now we are improving and it is only a matter of time before I go back to shooting again, I can do it. For Italian journalists one day you are the football pope and another the worst player. But I accept it anyway. people put themselves in my shoes, but newspaper covers don't touch me anyway."