Pep's prodigy indeed: Arteta aims to turn a midfielder into a centre-forward, but is he the right option?
21.2.2022.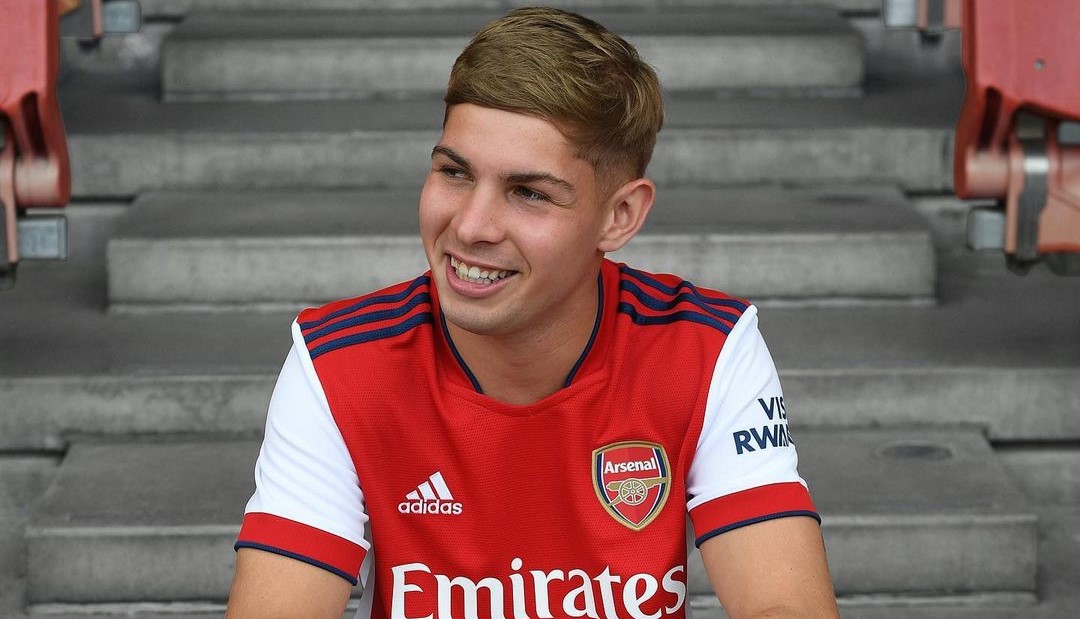 Reduced to only two strikers after Pierre Emerick-Aubameyang was paid to leave. Failed in attempts to sign Dusan Vlahovic and his now teammate Alvaro Morata. Arsenal now must improvise to finish the season with the goals they need. As a propper student of Pep Guardiola, Mikel Arteta has found a solution in a positional change for one of his players.
Arteta has only Alexandre Lacazette and Eddie Nkitieh as options for the centre-forward position. Both of them with contracts expiring in six months. The problem of a striker is a burning one both short-term and long-term for Arsenal.
Now, Arteta thinks he has a solution in the form of Emile Smith Rowe, an attacking midfielder youngster.
"I think he can play in four positions. He can play as a left-winger, he can play as a left attacking midfielder, right attacking midfielder and he can play as a nine — very, very well I think," stated Arteta.
This season alone, ESR scored nine goals in 21 Premier League matches. That's 25% of all the goals AFC has scored in the English division! With two assists, he has been involved in 30% of the goals the Gunners have managed in 23 matches, the total being 36.
Interestingly, Gabriel Martinelli who arrived with the claims he can play across all positions in attack, has scored 16 goals and made nine assists in his 70 Arsenal matches. While ESR has the same number of matches and assists, with 17 goals. Yet, Martinelli has played 1,000 minutes less in doing so.
Furthermore, ESR has only scored goals in the league from the left side of the pitch or from the centre. Bagging three goals from outside the box. While for Martinelli the goals have been more spread out horizontally, yet all have come within the box. All strong points that the Brazilian should be the prefered striker.