Pep on his new project Palmer after a CL goal: He has a special quality in front of the box, it's difficult to find that
20.10.2021.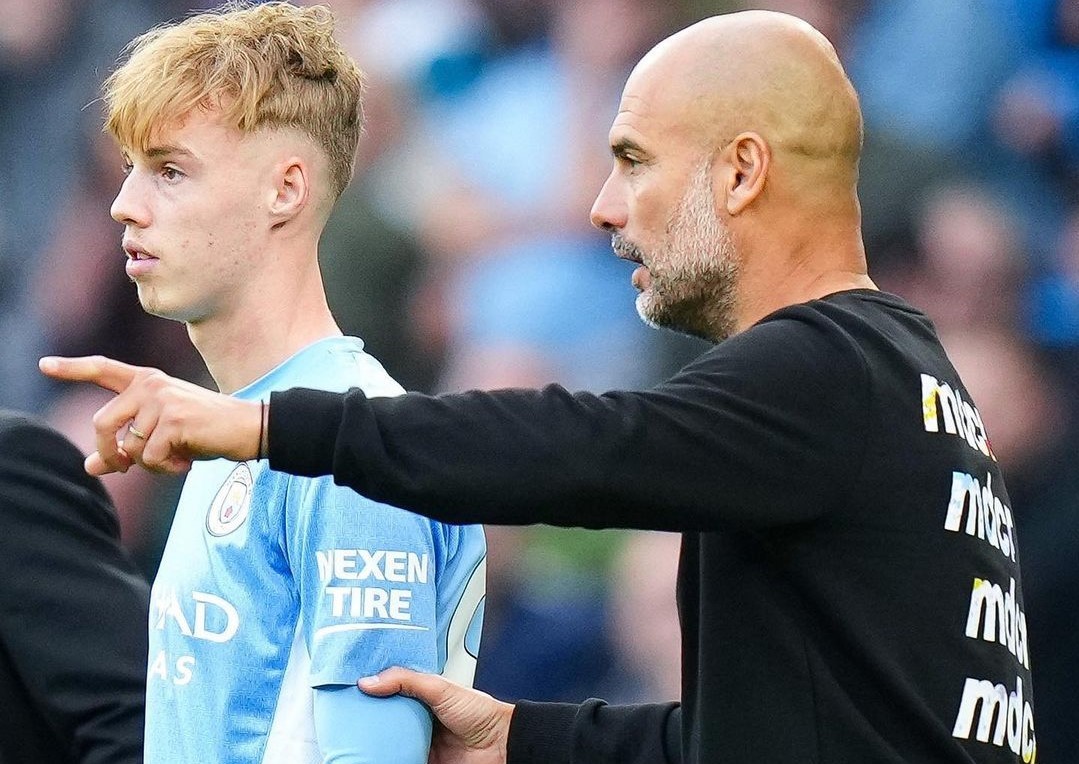 After Phil Foden is now a certified starter for Manchester City, the public got another young Englishman that Pep Guardiola is trying to hone into an elite player. Cole Palmer scored his first Champions League goal against Club Brugge in a 5:1 win coming on as a substitute. Now, Guardiola is crediting the midfielder with having a stellar skillset in front of the opposing goalkeeper.
Palmer played in his seventh game for City's senior team and this was his second goal as a pro. With City without a propper striker and Ferran Torress out with a long-term injury, Guardiola's words on the 19-year-old's goalscoring ability might suggest he is the one to watch.
"Cole has a special quality in front of the box, a talent that is difficult to find. When he has the ball there, most of the time, it ends up in the net. It's difficult to find that," explained the manager. 
Pep is well credited with helping craft some of the world's best players and his recipe won't be changed with Palmer. As of now, Palmer is with the U23 City team and is called up with the big boys for games City is expected to dominate.
"I know how it works with young players. We have to be calm and patient. His position is the second team, but at the same time, he trains with us and works with our principles."
Of course, ever the educator, Pep believes the young Englishman could've done some things differently yet Guardiola demands patience.

"I am happy with the goal. He could have done a few actions a little bit better, but that is normal. It is experience. The people in this world want things immediately, quick, but everything needs time. You cannot cook a good dish if you don't spend time in the kitchen. So, take time."
Palmer is the 10th youngest Englishman to score in the Champions League with 19 years and 166 days, and he is the third Man City teenager to score in the elite continental competition after Phil Foden and Kelechi Iheanacho.