One of the last of a dying breed of centre-backs: Legend of claret and blue retires
18.10.2020.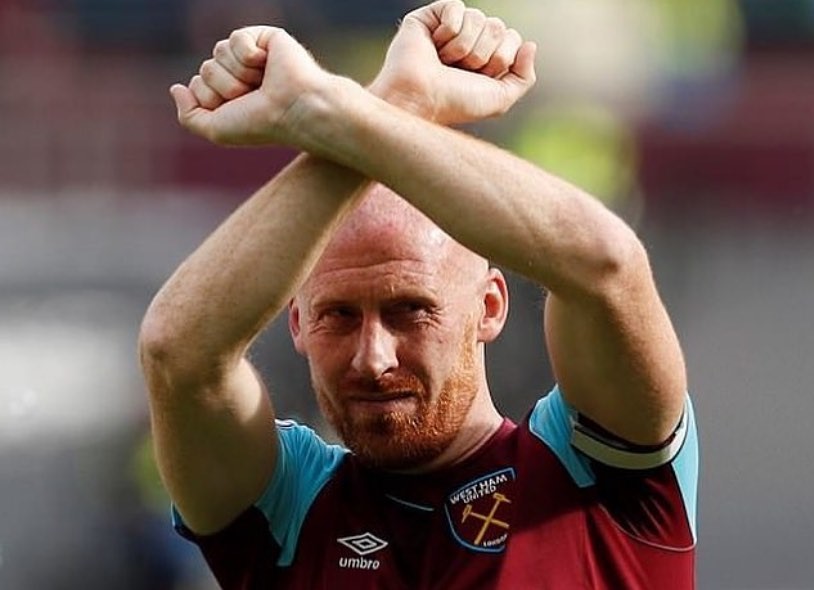 A proper English football centre-back, that could be the most succinct description of a Premier League icon James Collins. He didn't reach that status by winning titles and playing on contenders but through his raw playing style. Being a fans' kinda a player.
Collins is one of the last centre-backs that didn't offer just technical and tactical acumen but actually had an aura of intimidation that made strikers uneasy when going against the 188cms tall player. Especially as he looked way more imposing on the pitch than his height suggests.
One of the last dying breed of centre-backs that played "to the bone" and strike fear in the heart of opponents, similar to Jaap Stam not just in looks.
The Welshman has decided to officially retire from playing football aged 37. He has been without a club for a season but the cult-favourite who played since 2000 deserves a proper sending off.
"This will not come as a surprise to most people as I haven't played for a season now. But with a heavy heart, I've decided to officially retire from football. After a lot of thought I believe this is the best thing to do so I can draw a line under my 20-year career and move on to my next chapter in life," Collins wrote on his social media.
Collins scored three goals in 51 appearances for Wales and was a member of the Euro 2016 squad. His most notable performances came in the Premier League as he was the mainstay of the competition golden years. Starting for Cardiff City in lower ranks before joining West Ham the first time, spending four years there, moving to Aston Villa for three and then landing back at West Ham for another six seasons. His last team was Ipswich Town in the Championship.
"I would like to thank all the players and fans at all the clubs I played for. Also all the players, staff and fans of Wales - as a boy to play for my country was a dream and I'm very proud to have gone on to get 51caps and loved every second."
A legend of claret and blue overall, popular Ginge did still spend 10 seasons as a Hammer. Fittingly to his playing style.
"But I must save a special thank you to all players, staff, and incredible fans of West Ham a team that will forever be in my heart... I spent 11 years at this wonderful football club and still think about it every day, A club where I had the best time of my life for such a long time and gave my all every day... Without West Ham and you amazing fans, my life wouldn't be what it is today... 
I hope one day in the near future I can pull on the claret and blue one more time and thank you all properly. Finally, I say thank you to my amazing family without all of your love and support through the good time and bad nothing I achieved in the game would have been possible. Love you all.
Thanks, Ginge"