Now Ronaldo beats Pele's record and the Brazilian embarrasses himself online
5.1.2021.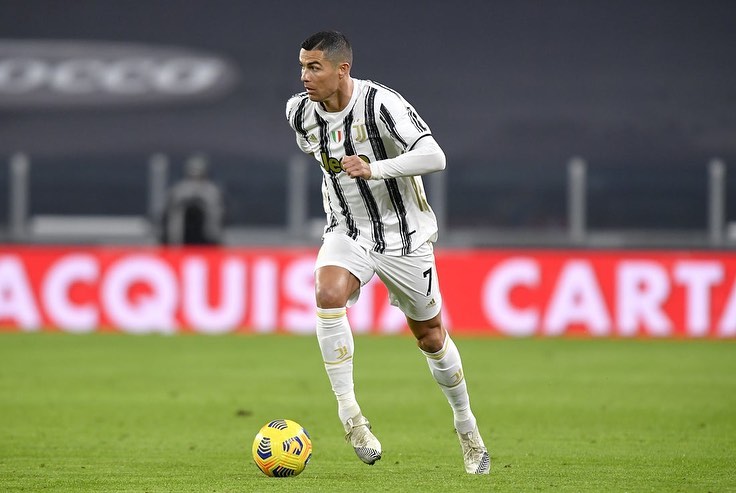 Recently, Lionel Messi broke Pele's record for most goals scored for a single club. Several weeks afterwards, the other usual suspect took another piece of history for himself. With his brace against Udinese, Cristiano reached 758 career goals for clubs and country both. Surpassing Pele's record of 757. But that's when the fun began.
As soon as Ronaldo started receiving praises and congratulations, the ageing Brazilian changed his Instagram bio to state "Leading Goal Scorer of All Time (1,283). Implying he has scored 1,283 goals. Quite a leap from 757.
Which only caused an avalanche of memes and ridiculing pointed at the Brazilian three-time World Cup champion. With them mostly stating that Pele even counted the goals he scored against his nieces and nephews, in the park, and even in his dreams.
Even football's most-beloved jokester Thomas Muller had to get involved, retweeting Pele's actions with a condescending thumbs up.

Messi's all-time total goalscoring record is 715 for club and country. As he is two years younger than Ronaldo, he is bound to overtake Pele as well. Not if you ask Pele, of course.
Ronaldo got to the 757 goals in 1,035 matches, 865 for Sporting Lisbon, Manchester United, Real Madrid, and Juve. With 170 games played for Portugal's team. His record of 758 goals doesn't include the goals he scored for the youth team. While Pele's desired record includes his time in the army, friendlies, and games on tours.
Ronaldo is set to beat the international goalscoring record held by the Iranian Ali Daei who has 109, seven more than Ronaldo who will overtake him in 2021 most likely.
As for the ultimate record of the top goalscorer, it's still held by Josef Bican who played between from 1931 to 1955 and scored 805 goals. Although some sources hold him at the 759 goals.