Not sunny Spain, Ajax's third generational talent is going to rainy Manchester
31.8.2020.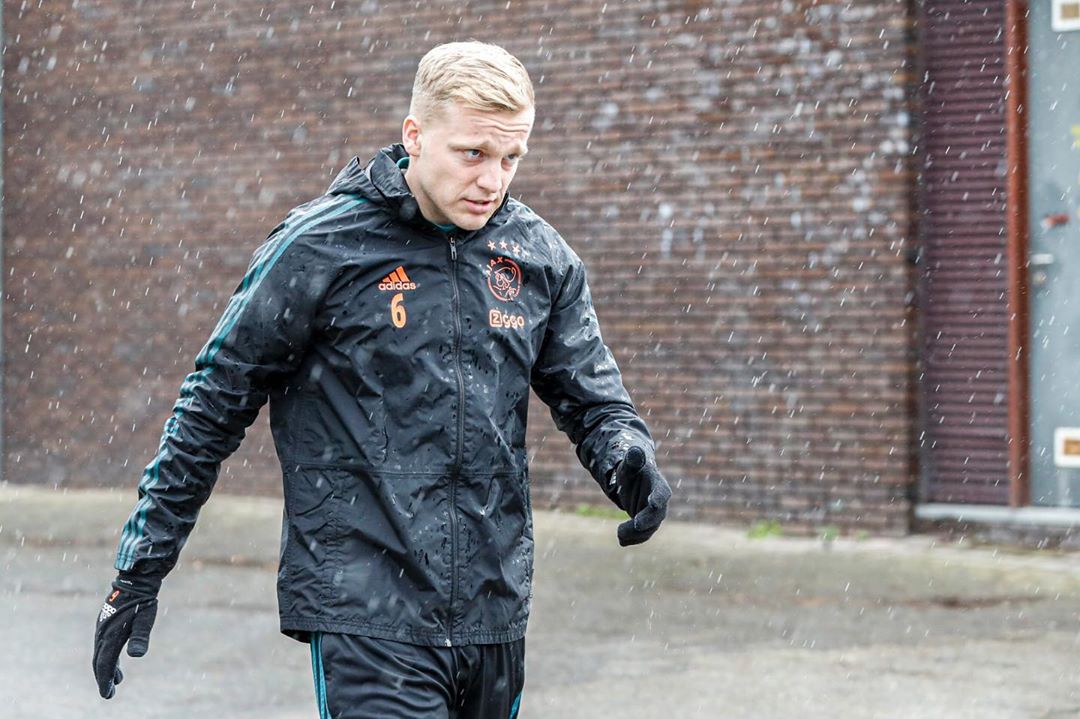 Ajax's outstanding generation of young talents that led them on the brink of Champions League final has left the nest. After Frenkie de Jong and Matthijs de Ligt, it was Donny van de Beek's turn.
Last season all Dutch media announced that the versatile player is a certain Real Madrid player. Yet negotiations got stuck. When Ronald Koeman was appointed at Barcelona it became known that DVDB is his primary wish. But as Barca faced gigantic unexpected transfer woes at home it made possible a forgotten occurrence. Manchester United swooped in to gazump the deal.
As United fans have forgotten about their team being hawk of the market and got used to getting the short end of a stick in recent years, this transfer is a breath of fresh air.
Getting a Champions League-proven, versatile, technically splendid professional for around €45,000,000 is a feat in today's market. Corona discounts or not.
After De Ligt and De Jong left the club it was on Van de Beek's back to carry the torch of Jong Ajax in the senior team. In the cut-short Dutch season, Donny managed 10 goals and 11 assists across 37 games. In the 2018/2019 season, he was even better with 57 games, 17 goals and 13 assists.
Overall, for the only team of his life, the Netherlands international played 175 games and recorded 41 goals and 34 assists. Often playing even in the defensive midfielder position but mostly operating just behind the strikers. A proper Dutch midfielder.
Due to Bruno Fernades being a major hit for the Red Devils, they probably plan to utilize Donny as a box to box midfielder, a role he's also well-versed at. He is expected to go through medicals and sign this week. 
But to illustrate what a gem of a player he is, it's probably best to lean on the words of a Premier League legend, Dennis Bergkamp. The former Arsenal man worked under Frank de Boer and it is him who revealed Bergkamp's admiration of Van de Beek.
"Dennis started talking enthusiastically about a talent in his youth team. It was a boy who reminded Dennis of himself at that age. That was the signal for me to keep an eye on that guy. That was Donny," said De Boer.