Not getting fed up: Klopp signs a Liverpool extension
13.12.2019.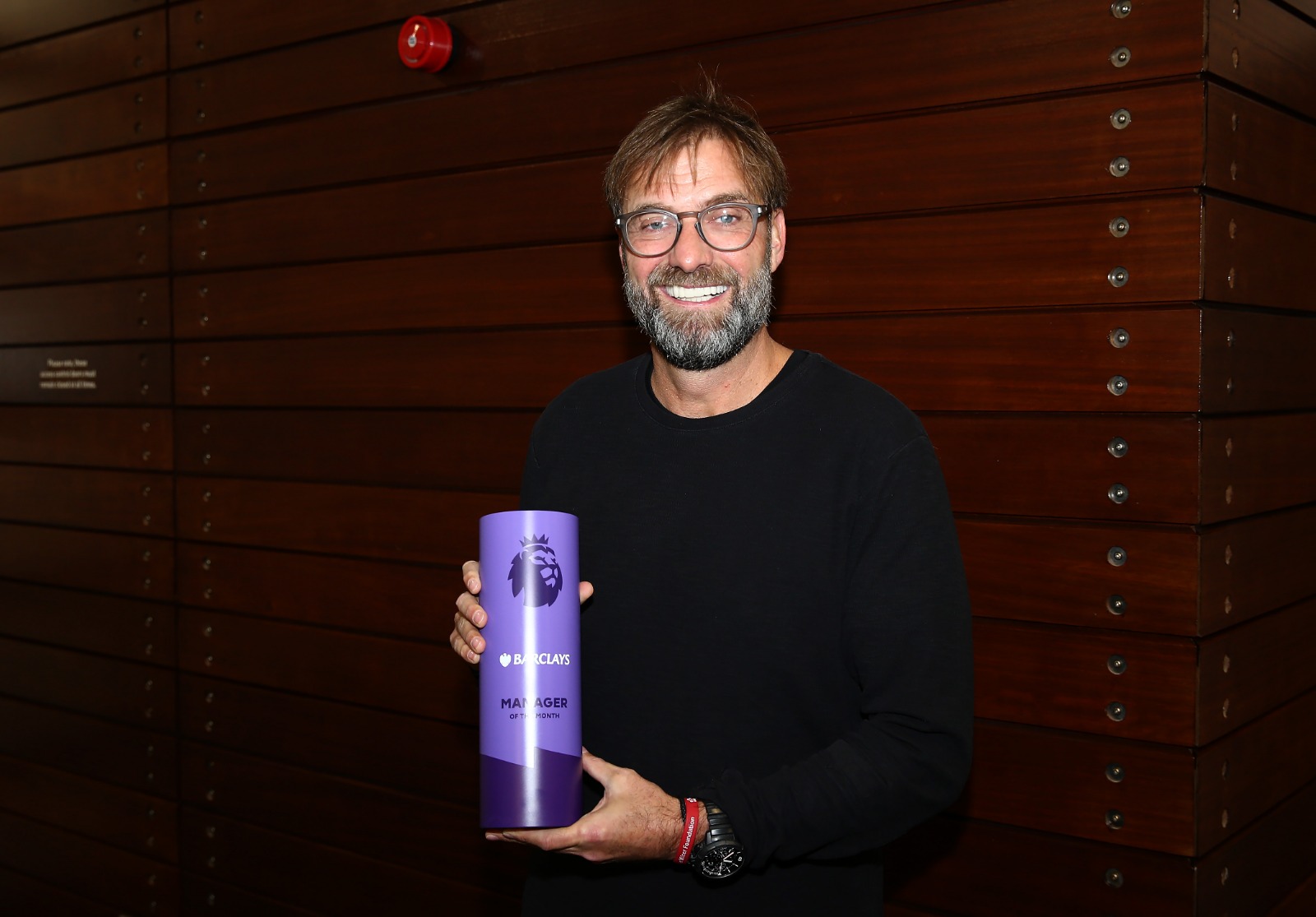 Even though there were those who were suggesting that Jurgen Klopp might leave Liverpool this summer because of oversaturation or the feeling of having accomplished everything, the German has now signed a contract extension with the club.
Liverpool announced that it extended the contract with the charismatic German until 2024. His assistant managers Peter Krawietz and Pepijn Lijnders have done so as well.
Klopp arrived in October of 2015 and have made significant improvements to Liverpool, bringing the Reds back as a European force. The team collected the club-record Premier League point tall last season with 97 points. The pain of not winning the division was eased by the Champions League title won against Tottenham.
December 13, 2019
This season has been even better as the Reds are 14 points ahead of last year's rivals and champions Manchester City, with eight points more than second-placed Leicester.
The club's owner John Henry reacted to the extension and stressed how important it will be for Klopp to oversee Liverpool's transition to a new world-class training centre in Kirby, replacing the current one at Melwood.
"We feel this represents one of the big moments of our stewardship of Liverpool so far as we believe there is no better manager than Jurgen. The decision also keeps with the club's overall strategy of building from a position of strength. Back in 2015 we used the phrase 'ideal fit' when we appointed Jürgen. This continues to apply today and, if anything, the circumstances make it more pertinent. We consider him to be the best there is," said Henry.
Klopp spoke about his decision to extend with Liverpool.
"It's actually so easy but then in the end so difficult to explain maybe – because it just feels right. So far, we had an incredible journey together, each and every day felt so special. There were not only good days obviously, there were some average days involved as well; big defeats, big wins, all that stuff. But it's really about that I wanted to stay a part of this club, that's how it is," said Klopp in an interview with liverpoolfc.com that you can read HERE.
Klopp won his third Premier League Manager of the Month award this season alone, winning it in August and September too and on another three occasions during his time at the club.