Norway teammate King on Haaland: He just eats like a bear, I've never seen someone eat as much
24.11.2021.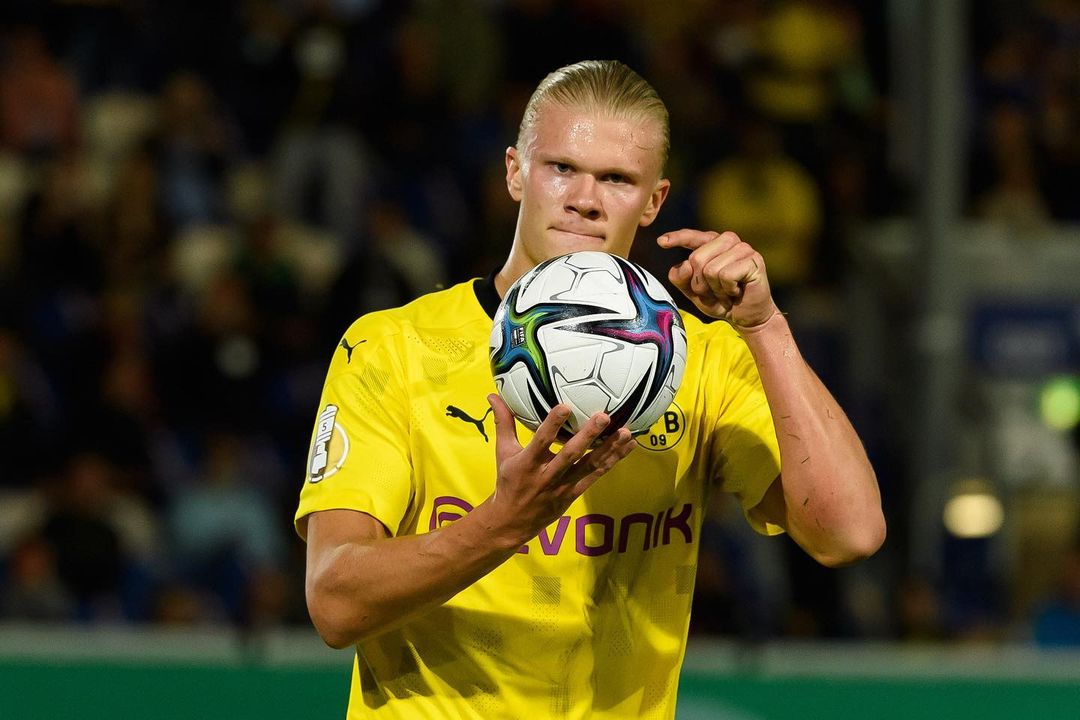 Erling Haaland mania is in a bit of slump due to the young forward recovering from injury, yet the legend of him continues to grow despite it. His national team colleague Joshua King was asked about the youngster and revealed he was impressed with just how much the 194 centimetres tall CF eats.
Borussia Dortmund's striker manages to look lean despite his massive size for a player, especially a striker, yet his international teammate compared his eating habits to that of a bear.
"He's just a freak. I've never ever seen someone eat as much as he does. He's bulking up... Yeah, he's shredded but I don't know, he just eats like a bear," stated King.
The 29-year-old spoke about the youngster and wanted to clear out any confusion about the fellow Norweigan, if there was any because of his dry humour.
"Such a nice guy. Obviously, in some interviews he came across... but he's one of the nicest guys, down to eart. Just a kid enjoying football."
King, a Watford player and an English football veteran, confirmed what all the fans knew - that Erling is a massive Leeds United supporter. As his father, Alf-Inge, played for them when he was a kid, and the wonderkid was even born there.
"I do know he loves Leeds. He loves Leeds. Yeah I don't know if that will happen but we'll see. I'd love to see him in the Premier League. I said that last summer, 'you need to come to the Premier League', and he loves the Prem. He's still young, so he's got time."
Erling Haaland has scored 70 goals and made 19 assists in his 69 appreances for Borussia Dortmund. He is impatiently awaited by the BVB faithful as their team is as close to Bayern Munich on the Bundesliga as they have been in a long-time. While the team also has ambition in Europe, in Erling's favourite competition - the Champions League.