No rumours, no saga, Villa get a surprising signing from Arsenal!
28.1.2022.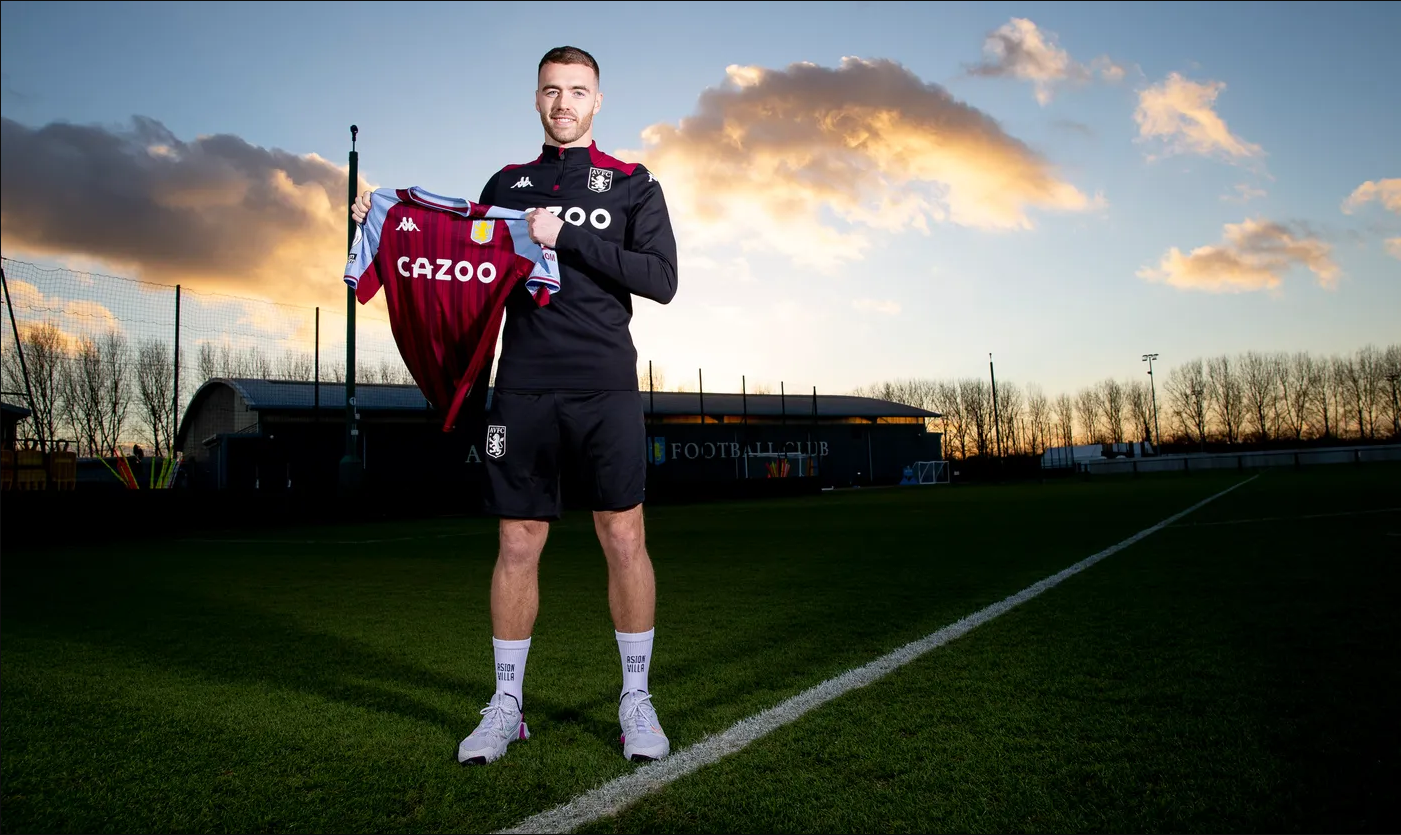 While most transfers nowadays happen after weeks and months of writing about the negotiations, once in a while, a club does its work the right way. There are no moles at Aston Villa seemingly, as the Birmingham club announced their signing of Calum Chambers out of nowhere!
AVFC signed the longtime Arsenal defender for free as well, making this a winter of tremendous signings for them, after getting Philippe Coutinho and Lucas Digne.
The Gunners also managed to keep this transfer under wraps, which is a rarity for them as well. It's even more surprising for the London club as they seemingly had a solid cover player in Chambers whose salary of €2,000,000 wasn't too much of a burden. Yet, Chambers played only 122 games for AFC since signing in 2014 from Southampton.
The 27-year-old completed penned a three-and-a-half-year deal at Villa Park. There, he will have a familiar face in the former Arsenal keeper Emiliano Martinez.
"It's a massive club and they're in a great moment at this moment in time. It's a very exciting place to be and everyone can see that from the outside. Things are happening here and it's definitely moving in the right direction. For me, it was a no-brainer to join a great club. It was the right thing for me to do," stated Chambers.
His appeal is his versatility, as he can play across any position in defence, although right-back is his prefered setting. With Axel Tuanzebe leaving his loan and going to Napoli, Gerrard needed a man in the back and Chambers was ready to get on the train.
"It's a great club, it's a massive club. I've played at Villa Park a few times and it's great stadium with a great set of fans. The manager did very well at Rangers. He's a young, exciting manager and I can't wait to work with him. It's a great stage to be joining the club at. The club's building momentum and it's an exciting time to be here. You can really feel that being in and around the building. You can feel the energy around the place. I feel like I've joined at a great time and I can't wait to get started and give it my all."
Despite playing only 122 games since 2014, whilst going on only two loans, Chambers is still thankful to AFC.
"7 years and a lifetime of memories later!! A special thanks to Arsene Wenger for making it possible and all the staff at London Colney. Last but not least to all the fans that have supported me, you've made this experience one to remember!"