Neymar left France without Tuchel's permission
24.5.2019.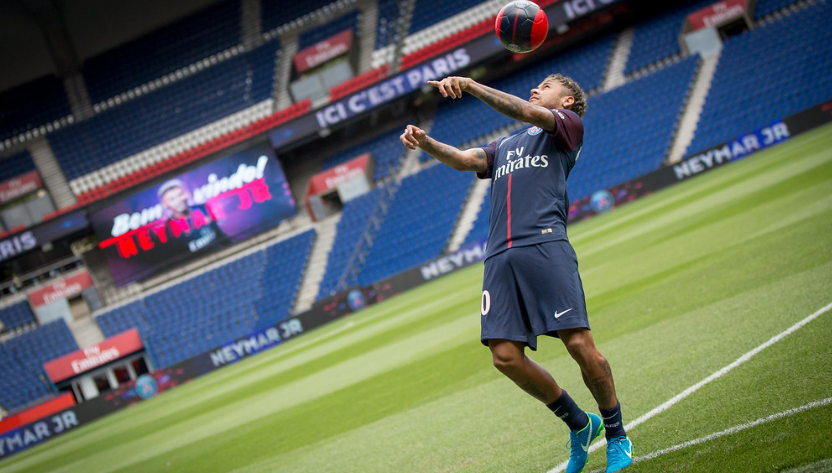 The last training session of PSG was held without their main star, Brazillian Neymar who reportedly left to Brazil without Tomas Tuchel's permission. 


With the league title sealed already after a 3-1 win over Monaco on April 21, Paris Saint-German will travel to Reims on Friday night for their last game of the French championship. 

The most notable absence from the club's final training session before the summer vacation was the absence of their main star Neymar. The world-class striker did not show up for training and is already back in his homeland Brazil, according to the French list, Le Parisien. 
German coach Thomas Tuchel declared that he had not been the one to give the player permission to leave the city, and was clearly annoyed about the decision to allow the player to leave before the season's finish. 

"Neymar hasn't been released by me, it's not a sporting decision, it's not up to me to make the decision to release him or now", Tuchel told reporters on Thursday. 

However, Neymar is suspended in the Ligue 1 and is seemingly allowed by the PSG leaders to return to his native Brazil following preparation for the upcoming Copa America, starting on June 14. His second year in the French capital was disrupted - by injury, thus ex-Barcelona man still returned remarkable statistics with 15 goals and seven assists in just 17 league appearances. 

The striker will miss the first game of the 2019/2020 season too, with a suspension earned after the incident in French Cup final, thus he is also suspended for the next three European matches after insulting match officials after PSG's exit to Manchester United in the last 16 of Champions League.  

Neymar met une p?che ? un rennais pic.twitter.com/uXgU3R2l5Y

— Claude vaillant (@vaillant92100) April 27, 2019