Neymar: Mbappe has the potential the become one of the best players in history
6.2.2020.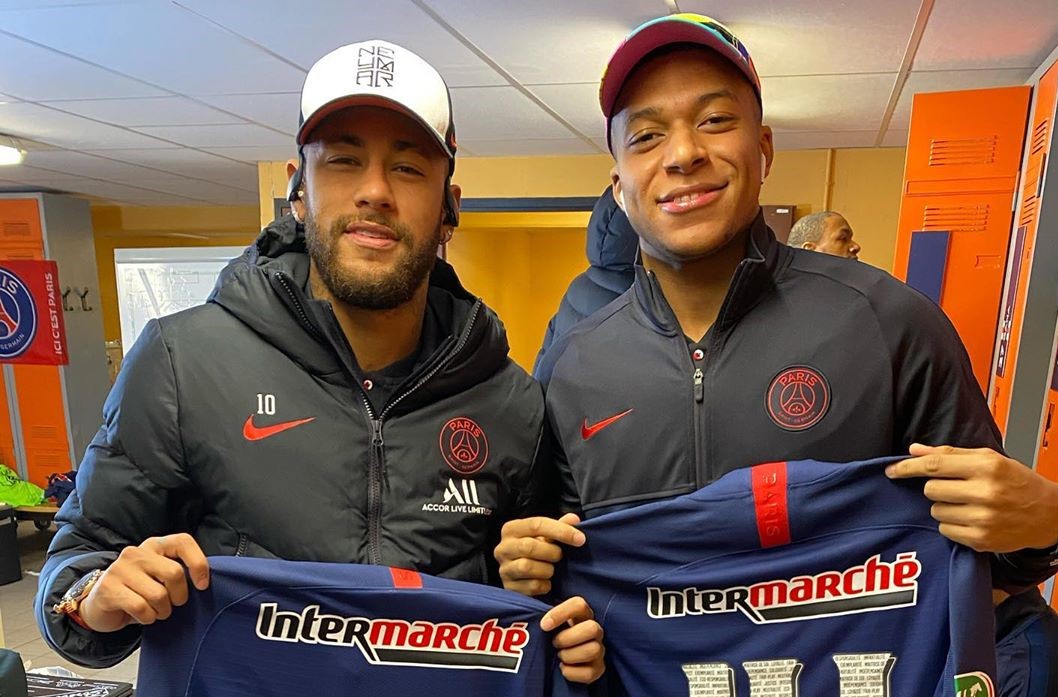 Brazil and Paris Saint-Germain star Neymar gave an interview to FIFA touching upon several subjects and with some interesting answers. The 28-year-old believes his PSG teammate Kylian Mbappe can be one of the best ever and also spoke about the Qatar 2022 World Cup.
Mbappe had a public falling out with Thomas Tuchel recently yet the talent of the 21-year-old forward is undeniable.
"Kylian is a phenomenon. He has the potential to become one of the best players in history. To have him as a team-mate is a huge honour. We understand one another very well on the pitch and off it too. I love him!" said Neymar to FIFA.
Neymar has a special connection to the yellow shirt of his country and while his record needs an asterisk beside it, his dedication to the flag can't be brought into question. The winger had to miss last year's Copa America due to injury but was still there to support the Selecao.
"It was really difficult to be out of the Copa America because of everything I went through. I did my recuperation in Brazil and seized the opportunity to follow my team-mates. I put being a player aside and became a supporter like millions of other Brazilians. It was incredible and reminded me of my childhood days when I went to the stadium with my dad," said Neymar.
Continuity of the national team's staff is one of the most important aspects of Brazil's resurgence following the 2018 Russia World Cup, Neymar believes.
When addressing Brazil's biggest rivals at the upcoming 2022 World Cup in Qatar he singled out four countries.
"France, Belgium, England and Argentina."
He was similarly concise when asked to say which players he enjoys watching the most.
"Ronaldinho, Robinho and Messi."
Neymar missed PSG's last Ligue 1 match against Nantes due to problems with his ribs.