Newsletter: Results and tipster competition in May 2021.
1.6.2021. 11:50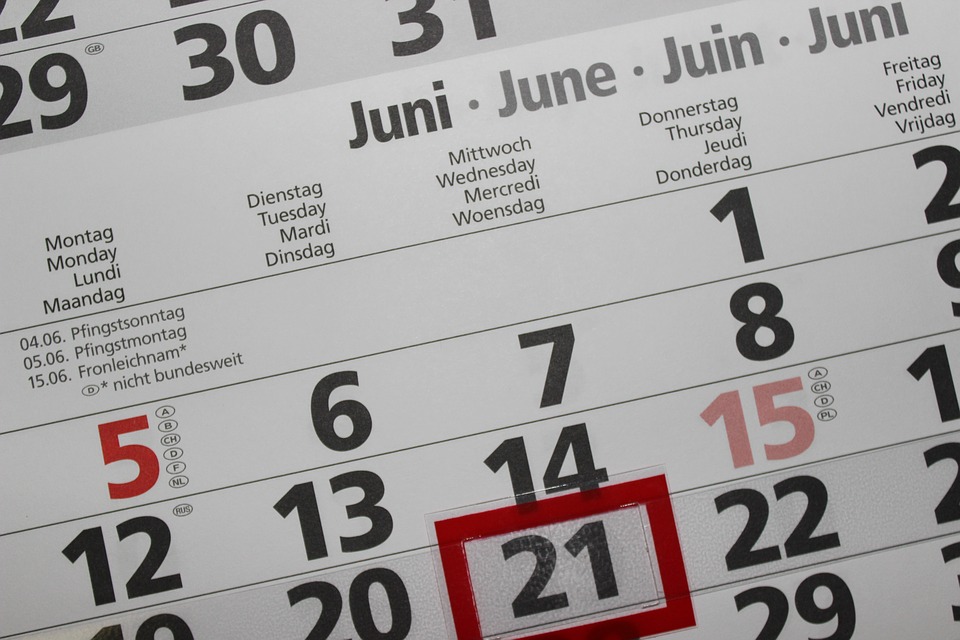 Hi everyone,
After a slow March(+1.34) and April(+1.69), our best tipsters have regrouped and treated us to a fantastic month. Silver and Gold tipsters of InsideSport have made 145 bets with a great final result of +9.82 units and 7% ROI.
In addition to them, our non S&G tipsters Maradona, Jugoslav, Bullet and HenryLai had a good month as well. Overall this was a fantastic month for the Betting Tips platform by InsideSport. Great end to the official season. Some tipsters will be active in their respective leagues even in summertime, more on that will be said in the rest of the newsletter.
May result and prizes
Our top three tipsters in May have a joint profit of exactly 17 units. A very nice number. I was hoping for a strong season finish, it did not happen in April, but in May we found the rhythm. 
1. Maradona with +8.21 units (50EUR winner)
2. Mrgol with +5.24 units (35EUR winner)
3. Nestor with +3.55 units (15EUR winner)
Maradona is the winner of this month with +8.21 units coming from selective 14 games. His betting style is not exactly something we propagate on InsideSport but still, congratulations! He is sometimes playing peculiar 3way draws and scrambles across a couple of leagues. This kind of strategies have proven to not work in the long run and are not something a usual investor would be looking for. 
An almost identical example can be found in Mackbet who finished in the top 3 in March and April, just to suffer a very bad month in May with -9.77 units. Thus, losing all previously gained profits. Some would say that statistical variance has levelled thing up and this is the true result of such a strategy for this specific tipster, I would agree with those statements. It remains to see will Maradona suffice to the same destiny as Mackbet with a similar betting strategy on a bigger tips number.
In the second place, we present Mrgol. Also a general tipster like the two previously mentioned but with a couple of important distinctions. Mrgol is playing only Asian handicaps on high liquidity markets. Also, Mrgol has a very big archive of his bets in the past and his archive is also growing on InsideSport. At the moment he stands at +22.29 units after 165 games. One of the best tipsters around in terms of quality, limits, professional approach and consistency. My experience is telling me that a small correction is overdue and +14% is not manageable to keep with the previously explained strategy. Still, top results and every unit is backed with real betting limits. 
Nestor comes up to third place after bouncing back from a bad period in March and April. This South American tipster has shown the mental strength to overcome bad results and negative criticisms from some user on InsideSport. We are always behind our best tipsters and we still 'hold his back'. Still, we expect to see more from him in the months to follow and for him to get in the overall profit zone. After 197 tips, Nestor is at -1.42 units.
The rest of S&G tipsters have had mixed results. Consistent performers Kaskader and RobertMunter had a good month with 2 unit of profit each. Finish leagues have started with action and Robert has continued with profits. He will be also active during June when most of the leagues will be quiet. Robert is our editorial choice of the month and wins 20EUR.
Alexis1016 has ended the month with -2.42units, but given his track record, he will surely bounce back quickly. Also, he has beaten closing lines in 13/16 games, so it seems that lady luck was not on his side. This should even out in the following month(s). Yippee has ended the month with -1.5 units from 6 games due to Belgium leagues being finished. 
This month we gave away, once again, 120EUR in prizes only. We are working on making the prize budget higher for the next season. What I would like to see is doubling the prize pool.
Changes in rules 
Last month we introduced the 'No bet365 and SBObet' rule for S&G tipsters and this has raised the overall quality of tips. Results of almost 10 units of profit on Asians only have even more weight now. Some tipsters were talked to about using smaller limits. We see positive changes overall and are very happy with our tipsters. 
This month we are going even further. The goal is to make S&G tipsters portfolio a dream for every investor. This means that the numbers they achieve on IS must respond to the real situation in the markets. Liquidity plays enormous importance here. That is why we will ask all tipsters to follow limits and brokers. In cases where overall limits on 'Asians' are under 300EUR, we reserve the right to void the bet. We can recommend BetInAsia. for market checking (or betting). 
The end goal for any tipster on IS should be securing a contract and paid fixed position.
This means that tipsters need to prove themselves on the biggest stages. Asking for such a tiny limit rule is something basic and something that should not be hard to maintain for every tipster. Still, this will help to further clear all tips with small limits and raise the quality even more. 
The second rule that we will introduce is the time of posting. Nobody can be awake 24/7, even bettors and investors must sleep. That is why are introducing a rule where tipsters can post tips between 07:00-23:59 Central European Time. This is yet another step towards tips being easily followed and backed. We are looking to integrate this feature very soon, in the meantime, we will manually void the bets that do not comply with this rule.
I might not be objective, but it seems to me that this kind of filtering and top quality tips with good limits can not be found on any other site. And all of this is for free to readers while tipsters are earning fixed income, income per units and income from the monthly competition. 
In total so far we have shared 3700+ euros since the Betting Tips platform started.
Changes in tipsters
Yippee has been with us from the platform start and was the first out of 'big names' that we have recruited. So decisions to remove him from silver was not done lightly. Yippee has very sold results with a 5% ROI from 88 tips. But the problem comes from the limits and games where he makes most of the profit. He is a true expert for Belgium Woman football games, but such games have micro limits. And this is contradicting our philosophy of what a Silver or Golden tipster should be.
We encourage Yippee to focus on Belgium high liquidity markets and to earn his place back in Silver. We would be ecstatic for that to happen and to bring such an industry giant back to our main portfolio. We also have to be respectful to other tipsters that are following our guidelines and not pick favourites. That is why this decision had to be made.
Rado had a couple of chances since we know what a top tipster he is but he decided to focus somewhere else. He had 8 tips in last 4 months and he is once again removed to the non-featured list.
Antonio Bernardini is pushed to the featured list. A couple of tipsters are very close to being removed from the featured list and we shall see and decide depending on performances in the next period. 
Jugoslav has promised he will be back with 10 tips per month which is a requirement for Silver tipster, he is very close to being back to silver soon.
Mrgol and Robert Munter are our top performers and tipsters that definitely have a future on IS if everything goes good and as expected. They have made another strong month and are closing to Gold status. Also, both of them will be one of the few to be active during June. Looking forward to those tips. 
The Betting Tips platform is becoming stronger with every month and we could not be prouder of what a clean, friendly environment we have created and at the same time, the path for professional tipsters has been planned and structured. It is very exciting to be part of InsideSport and a privilege to watch it grow. The first official season is behind us, and we are impatient to see what heights we will reach in the periods to come.
I wish a great June to tipsters that will be active and good holidays for those that are taking a break.
Josip