Neuer vs Ter Stegen: Germany's keepers have a war of words
17.9.2019.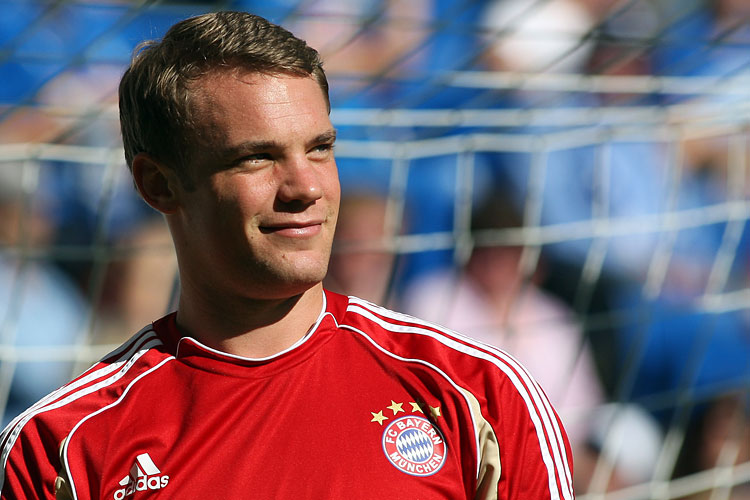 After some bad results, the German national team is suffering from an unusual kind of turbulence - its goalkeepers having an argument over the media. The number one choice between the goalposts Manuel Neuer and his backup from Barcelona Marc-Andre ter Stegen aren't seeing eye-to-eye.
It all started with Ter Stegen's statement that being the second choice for Germany is frustrating to him. He said he was doing all he can to start and doesn't understand why isn't he.
"It is not easy to find an explanation as I am giving the best account of myself in every game to make the decision more difficult. I am nonetheless trying, but this trip with the national team has been a tough blow for me. It drives me a bit mad. You give the best of yourself and you aren't where you want to be. I have established my priorities. I want to be successful and the big objective I have is to be the first choice keeper for my country," Ter Stegen started the feud.
Germany's captain, the 33-year-old Neuer responded to Ter Stegen's frustrations, believing that those type of public outbursts won't do anything good.
"Of course I noticed that. Basically, I think we are a team and we should do everything we can to perform like one. I don't know if this will help us as a team. The team is the most important thing," said Neuer.
The 27-year-old Ter Stegen couldn't let it go and started the third round of the verbal fight.
"Of course, I have something to say about that. You can't call for competition and expect the players who don't play to be happy about it. No one has to say anything about my feelings, that's my personal opinion. If you look at the last few years, how I have conducted myself, then such statements are inappropriate!" said Ter Stegen about Neuer's comments.

Germany's manager Jurgen Low has to react, as this type of behaviour by Ter Stegen is unacceptable, as it undermines his authority and causes drift between the team. Former Germany keeper Jens Lehman didn't have a problem with Ter Stegen voicing his concerns but has no doubts who should start for the national team.
"Manuel is better, he is complete. If I lose 4-0 against Liverpool, I can't really make any claims," said Lehman without holding back, as per usual.