Nemanja Matic shows solidarity to hunger strike players in Serbia
10.6.2020.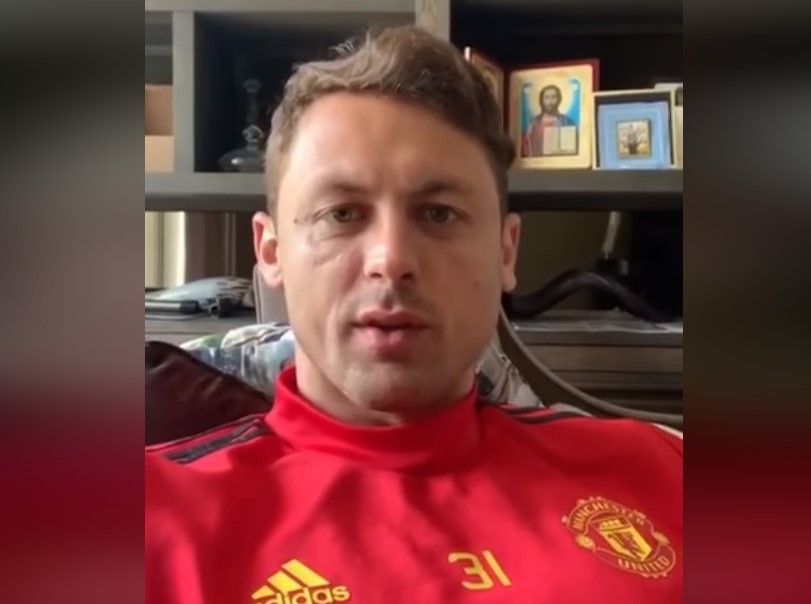 Serbian and Manchester United midfielder Nemanja Matic has sent a video message of solidarity to former players of FC Borac in Serbia who are on hunger strike over unpaid wages.

Players decided to create a peaceful strike until they get their money - or at least some solution. With a strong determination to stand until the case is not solved. 

However, the country is not helping either, because their leaders are involved and connected across the shady business network. It's not only about betrayed promises, but it's also about treating the professionals, human beings. 

Football is often forced to be mixed up with bad morale activities from individuals or groups of people all around the world.  But in Serbia, like in many countries in the Balkan region, football is full of darkness which awaits to be cleared with more transparency. 

The behavior of people involved in the shadow business is crossing the line of normal sense more and more, and the laws are wrongly set and misused.


Players decided not to shut up anymore on this subject.
The former players of Jagodina and Borac – together with Mirko Poledica, the president of the Serbian players' union SPFN - took original actions after it became clear that the authorities in Serbia refuse to act against the sporting successor of FC Borac Cacak, a club called FC Borac 1926.
In 2019, FC Borac bankrupted and was expelled from the Serbian first league, leaving countless players unpaid. Then, the identity is changed - a small amount is paid to a local club named FK Provo, which changed its name to FC Borac 1926.
A very primitive and old fashion way of cheating.
FC Borac 1926 is now playing in the same stadium as FC Borac, has the same coach and the same persons sitting on the board, but acts like nothing happens and they refuse to pay the former players of FC Borac.
FIFPRO has long advocated against this unscrupulous practice by which clubs clean up their balance sheet, and avoid paying players and other creditors, through changing the legal entity running the club.
Nemanja Matic is highly respected in Serbian sport, as he is one of those who care about his own county and he offered his support to the players.
"I want to say that you are not alone,"
he told them in a video that was posted on the union's Facebook page.
"I am with all of you."
The Dutch players' union, VVCS, previously challenged the same practice in a case against the Bulgarian club, CSKA-Sofia which has been pending for 8 years and has been appealed a second time to the Court of Arbitration for Sport.
The first resolution laid the preparation for an amendment to the FIFA Disciplinary Code. Under the amended FIFA Disciplinary Code, the sporting follower of a club will be held liable for the debts towards former players of the 'ex' club.

In Serbia, this practice furthermore continues leaving many players without payments and without earnings. With the Football Association of Serbia refusing to implement a similar rule as FIFA, local players do not enjoy the same level of protection as their international colleagues.

These lads made a good step in lightening the football made by criminals. They have to resist and to attract more followers of the idea for a clean sport -this is not happening only in football but in other sports too. Thus it's just a part of the whole system that has been infected for a long time.

One player has been suffered health problems during the strike according to the latest reports, but how it seems this becoming a real struggle in which the justice should be matched.