Nainggolan on Conte: I had a great coach, but I was hurt when I got only eight minutes
7.1.2021.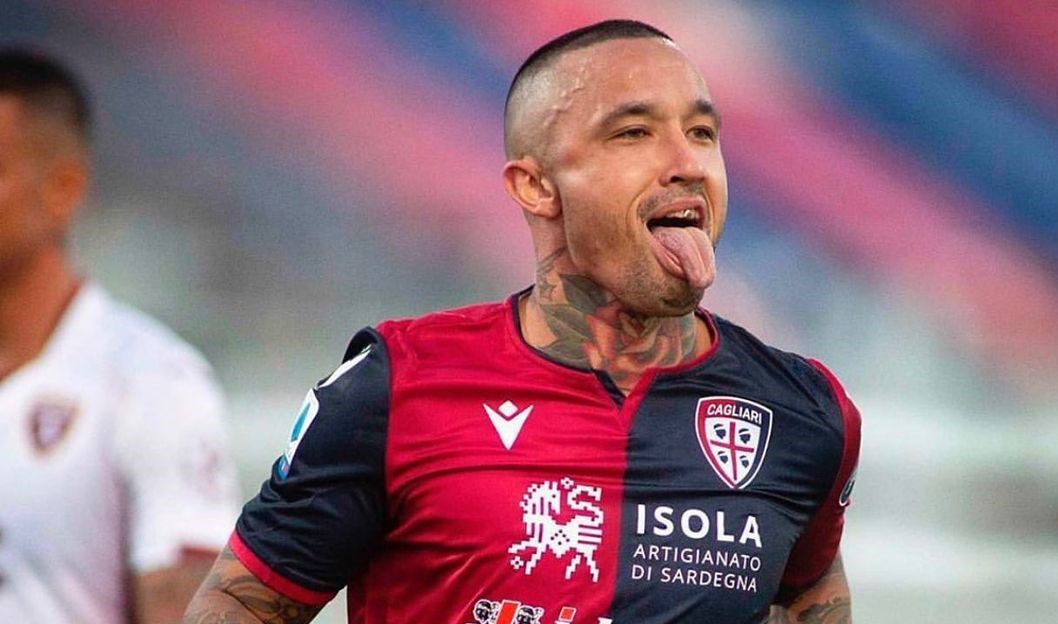 While Inter had the best trio of box-to-box midfielders for the first half of this season, the third choice didn't get much playing time. Radja Nainggolan wasn't exiled by the Nerazzurri anymore but he wasn't getting the playing time he thought he deserves. So he moved to Cagliari for the third time, on loan for the rest of the season.
The Belgian spent 2019/2020 on loan at the Casteddu and has now signed for a third stint in Sardinia.
Even though he and Antonio Conte had a good relationship and mutual respect, Radja leaves Guiseppe Meazza unsatisfied.
"At the Nerazzurri, I had a great coach, but I was hurt when he only gave me eight minutes of the match and then pointed me out as the responsible for everything. What could I do in eight minutes? I didn't start any controversy then, and I don't do it now. That's how it went. I'm healthy, whole. I didn't miss a training, I'm never a minute late," he told Il Corriere dello Sport.
Now, he's back at Cagliari who very well knows how to appreciate the Ninja, as visible through the message with whom they welcomed him.
"Like a long love story, tinged with red and blue: Cagliari and Nainggolan are once again together.
The little boy who became a man and a footballer on the island, who left to take flight and rise to an absolute champion level, has always carried the Sardinian flag with him, the Quattro Mori tattooed in his heart."
Nainggolan scored six goals and contributed six assists in his 26 Serie A games for the Rossoblu last term. The manager Eusebio Di Francesco claims that he wanted Radja from the start of the season.
"Radja is combative, he's a played I wanted since the beginning of the season but I'm happy he has arrived now. He's a midfielder and he must think like that when attacking and defending," said Di Francesco.