Nagelsmann: It was the right decision to reject Real
16.2.2021.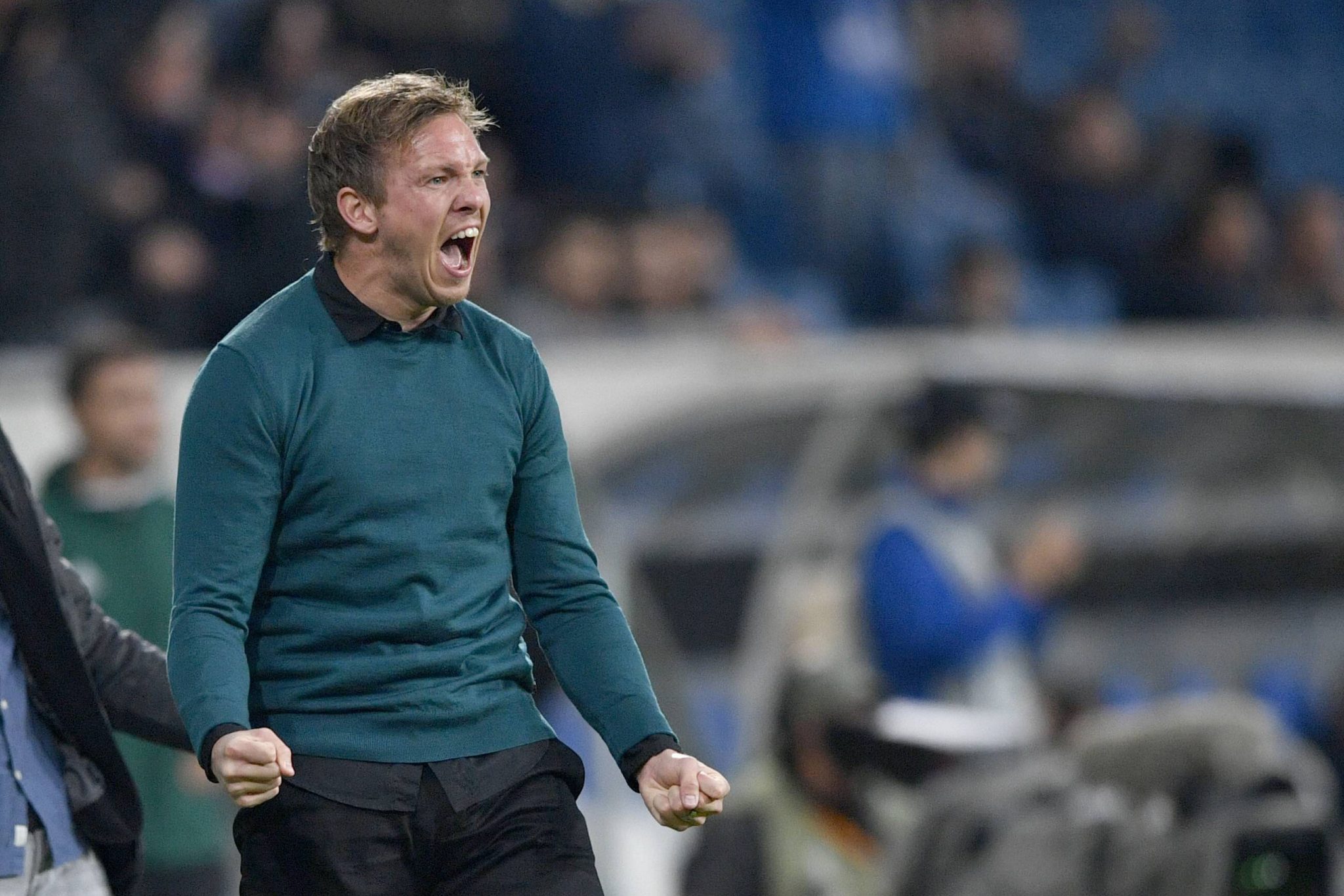 Julian Nagelsmann is one of the most highly-revered up-and-coming managers in the game. Following his brilliant work with Hoffenheim, the German even had a job offer from the biggest club in the world Real Madrid, but had the calmness of mind to reject Los Blancos.
The young manager whose playing career was cut short by injuries spoke about his freedom in conducting around his players.
"When you educate and develop your players, it is important they recognise you are sometimes crazy and a child and want to play football. Even though I am a manager, there will always be a good relationship with them. They know I am not only the guy who tells them ideas but that I can also be a crazy child as well - and that is important," said the RB manager.
Even though there are more and more young managers at the top of the game, they are still vastly outnumbered by the older men. Yet, Nagelsmann sees rare benefits in that too.
"I am nearly the same age as my players and knowing their trigger points and the most important topics off the pitch can be a big advantage. When I get a new player, we do tests about his character and personality because it is very important to find out about the things he loves to do on and off the pitch."
Even though he is considered a tactics-obsessed, he doesn't put man-management far behind, or at all.
"It is important to have face-to-face meetings, so when the players have things on their mind we talk. It is important to have a good relationship with your players. If they like you and love you - and the other way around - you will be successful. When you get into their brains, sometimes they run more for you. If they like the manager, they will try to do more for you," said Julian to BBC.
Success with Hoffenheim led to a move to RB Leipzig in 2019. But he could've made an even bigger step forward. As he was on the radar to replace Zinedine Zidane at Real Madrid even before that, in the summer of 2018.
"It is important to have a career plan, to make the right steps. It is true I had a phone call from Real Madrid. I was not the only one they got in touch with. They wanted to talk to me and get to know me and get to know my philosophy. I made the right decision, it was not that easy because Real Madrid are one of the biggest clubs."
Nagelsmann explained his outtake and few could argue with his logic, but even fewer could've had the constraint to say no.