Mr Unreliable: Dembele out of the Euros, his injury far worst then first feared
22.6.2021.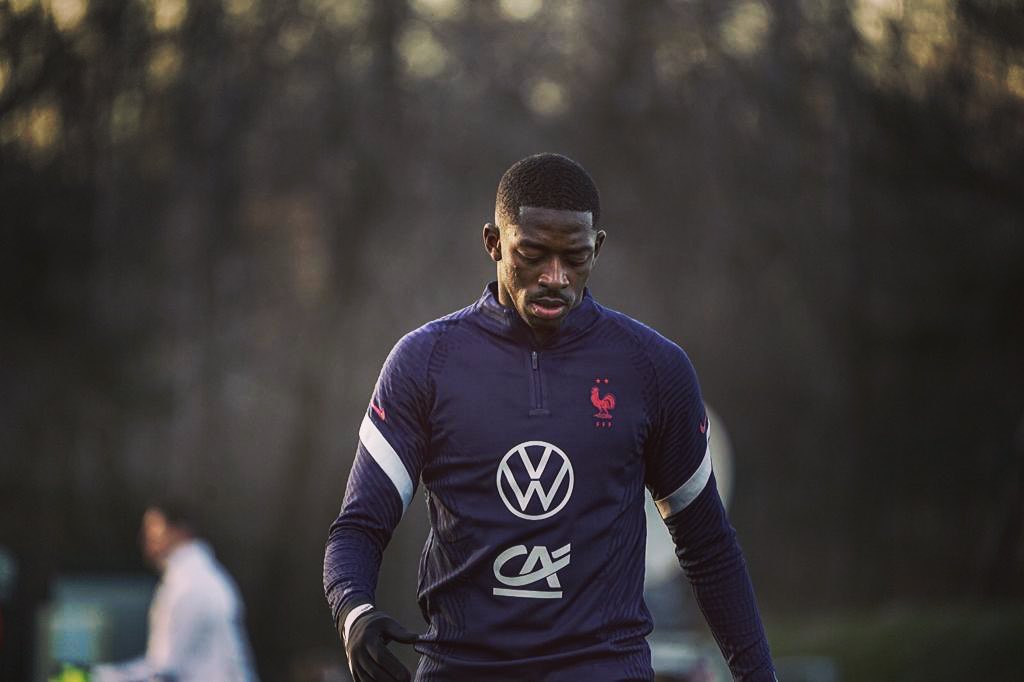 France is to play the remainder of the European championship without Ousmane Dembele who has left the squad due to an injury. While at first, the issue looked like a short-term one, the reports from Spain claim that the winger will be missed by Barcelona as well. Continuing his string of fitness problems that poises massive questions about his future in the game.
This injury comes after the best season Dembele had in term of attendance, as he finally played 30 La Liga games, getting to 44 appearances in total. Although not full games as it is 2,699 minutes for Dembele at Barca this year. The 24-year-old returned from a lengthy injury at the start of the just finished season and had only two periods when he was out during the 2020/2021 campaign.
It was believed that Dembele was suffering from a problem that will be resolved in three weeks, later evaluations came with more serious timelines. Now, it's back to the familiar for the former Borussia Dortmund man as the reports from Spain claim he is out for three months with knee problems!
While France might make up for the player due to their depth in attack and the return of Kingsley Coman and the rest such as Antoine Griezmann, Karim Benzema, Kylian Mbappe, Olivier Giroud, and Wissam Ben Yedder, Barca will have bigger issues.
Dembele is truly shaping to be one of the worst transfers in the history of the club. Dembele arrived in 2017 and by the time his current injury heals up, he will have missed 626 days of football at Barca, while aged only 24. He is earning €12,000,000 season following his massive €135,000,000 and rising transfer deal.
Furthermore, he is ready to see out his contract in 2022, doesn't want to extend, and will move away from the club on a free it seems. If there are those foolish enough to bank on the fitness of a player notorious for the lack of professionalism and a clear medical history of recuring problems.