Mourinho takes a dig at Arsenal: I look up, I don't look down
13.3.2021.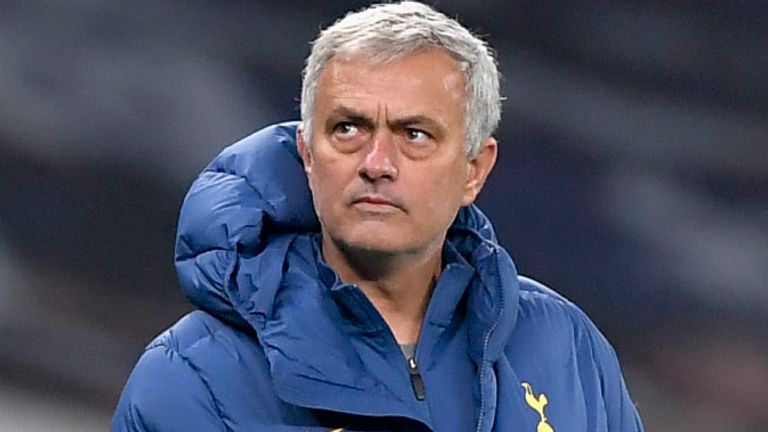 Sunday brings the first north London derby of 2021 and Jose Mourinho gave it quite the intro. The manager brushed off the historically more successful, but currently struggling rivals by reminding them of the table.
Speaking about the fixture, Mourinho stated he isn't focused on the Gunners because they are way below them in the Europe race.
"I look up, I don't look down. If Arsenal was seven points ahead of us, I would look to them. We look always to the next match. If instead of Arsenal it was Villa or Newcastle, the next matches we're going to play with exactly the same feeling," added Mourinho, who has won both his meetings with Arsenal as Spurs manager.
Mourinho, a veteran of three Premier League titles, spoke about the importance of each and every game in the competition.
"We feel we're better than the position we have in the table and we want to improve our position so we need points for that. It doesn't matter the opponent, doesn't matter if it is a London derby. It's a Premier League match, three points are there to fight for and that's what we're going to try to do."
With Spurs in danger of missing out on Champions League football, rumours are starting to fly about Harry Kane's future. Yet, the manager remains confident of the striker's commitment to Tottenham.
"I've been lucky enough to work with players with great ambitions, it's not possible to have a career like mine without players with ambition. He has that, no doubt he has that. No doubt that of course he wants to win matches, score goals, win trophies. Kane is totally committed to the club, totally committed to the national team. He's a top player, he's a top professional and he's a great example for everyone."