Mourinho on Spurs sacking him week before the final: I have 25 and a half trophies
10.6.2021.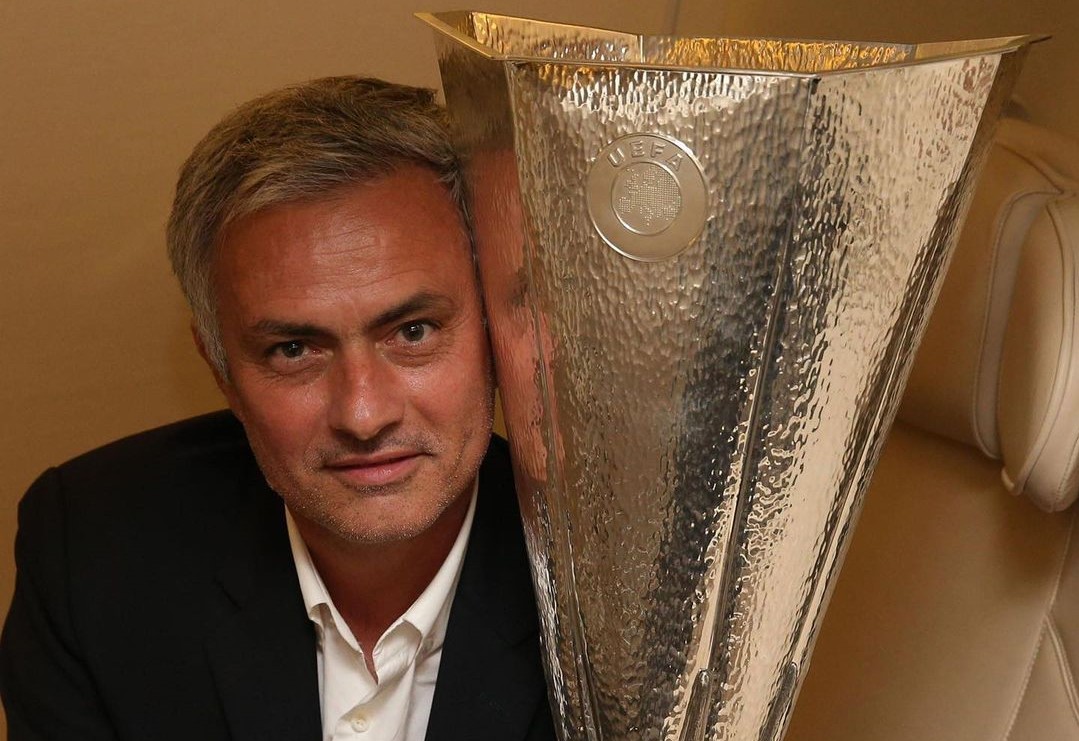 In the chaos of the week in which some of the richest European clubs tried to break away and form a Super League, Tottenham sacked Jose Mourinho. They sacked a manager they brought in to break the drought due to his obsession and track record with winning. They did it a week before the League Cup final he has led the team to.
Even though the final was against the favoured Manchester City, Mourinho would still have vastly better chances than Ryan Mason, an inexperienced 29-year-old.
Mourinho, who afterwards took up Roma, is still salty about the fact he wasn't allowed to bring Spurs their first trophy after 2008 and League Cup win under Juande Ramos.
"So if you want me to be proactive now you can ask me, 'how many trophies have you won in your career?' I'll tell you 25 and a half. The half is the final that I didn't play with Tottenham. I am the kind of guy that when I close the door of a club, I move and I just wish good to people, but in a funny way I would say I have 25 and a half titles because it's something that marks my career which is not to play a final that I won the right to go there," said Jose.

Mourinho has been to many finals in his 21 years in management, and it's still valuable to him. While possibly taking a small dig at Spurs while reiterating their droughty past.
"You ask the guys who played lots of finals and everybody will tell you, 'to play a final is a dream' and it doesn't matter if it is the first final or number 20 or number 50, a final is always a dream. A Wembley final is more than a dream, I played the first on the new Wembley and every time I go there, it's more than a dream and to have a chance to win a trophy with a club that doesn't have many of course was a double dream."
Yet Mourinho was valued elsewhere, in the Eternal City with Mourinho already saying he feels like he's working with Roma's owners, not for them. While also revealing that he had great offers to manage in international football.
"England when I left Chelsea but I realised it was too early for me. I had a Portugal offer when I was at Real Madrid. It was a crazy offer for a part-time job. It is the kind of job I think I will enjoy later."