Mourinho asked to explain why he can't keep a lead, his former trademark: Same coach, different players
5.4.2021.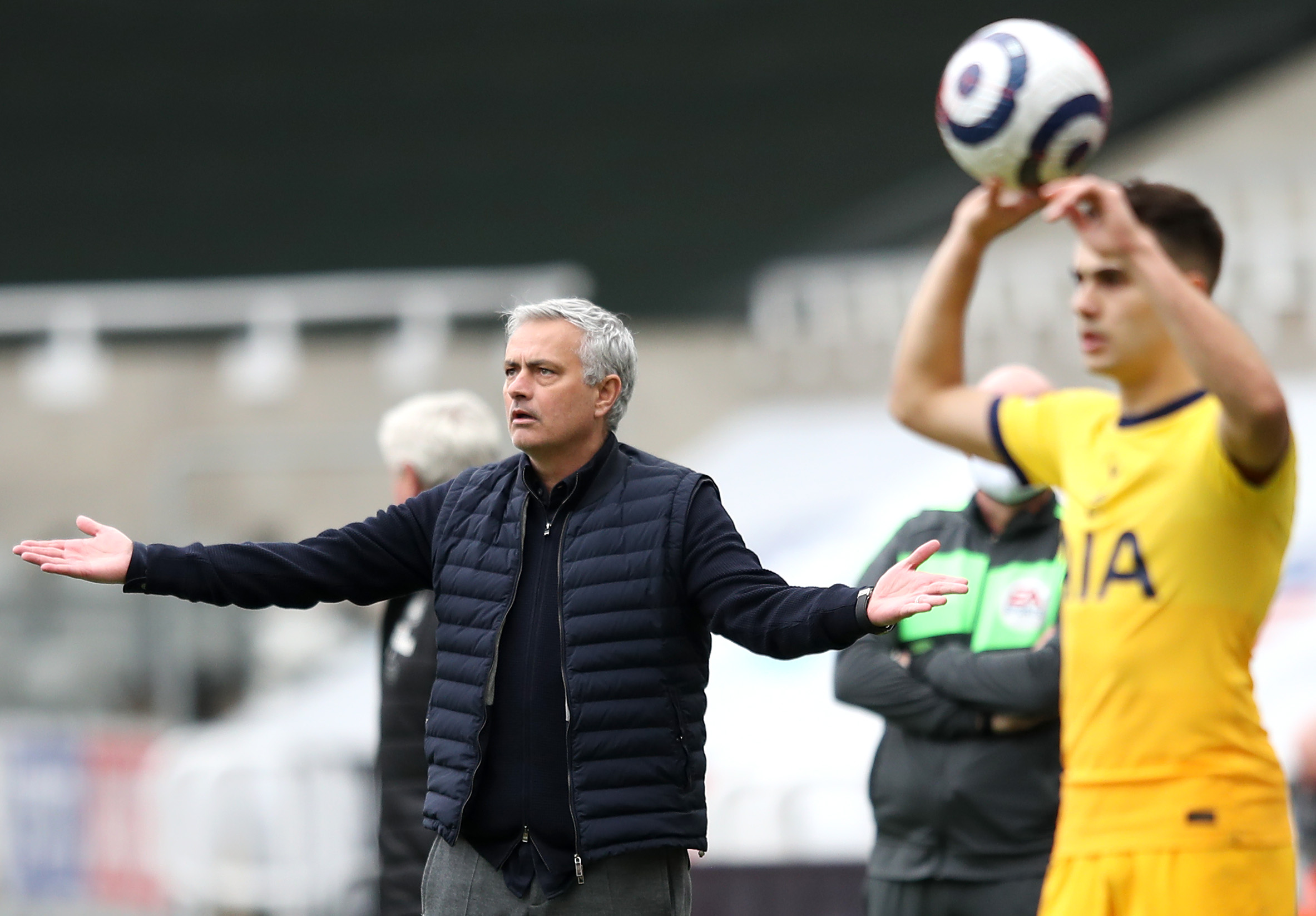 Going against Newcastle United, a team that managed just two wins in the last 21 games, Tottenham Hotspur fans were expecting a win. They had it within their grasp with two goals by Harry Kane, who climbed to the eighth spot on the Premier League's all-time goalscorer list overtaking Jermain Defoe. Yet, the Magpies fought back to a 2:2 and Jose Mourinho blamed the players for not being able to hold a win.
Tottenham has dropped 15 points this season from winning positions. When asked about Spurs' inability to keep leads, when his former sides were known for that, Mourinho had a sharp remark.
"Same coach, different players," said the Portuguese implying that the players at his disposal aren't good enough.
Once again, Mourinho experimented with the backline, consisting of Japhet Tanganga at right-back, Davinson Sanchez and Joe Rodon as CBs, with Sergio Reguilon on the left-back. Mourinho stated in the end that it's not a mental problem, that the attitude was there. But that he is not seeing the capabilities needed.
"It was not a problem of fight, it was not a problem of attitude, the players wanted to win but I have to be honest and say I saw things on the pitch, not in terms of attitude but in terms of profile, vision, balance, which belongs to the top players, I didn't see in every position."
With this remark, Mourinho was basically stating that the club should look at improving the players at his disposal and covered his tracks. Shifting the blame for the unsatisfactory results towards the players, not himself.
He didn't want to go into analyzing the game for the journalists and saved it for the dressing room.
"If I analyse the performance separated from so many mistakes that lead to instability and instability leads to hope in the opposition, if I want to analyse it separate from that, I think we were very good in some moments… But I cannot do it. I cannot separate the game from these moments of instability and that's the reason why we didn't the game."