Most valuable U20 players in the world
5.12.2020.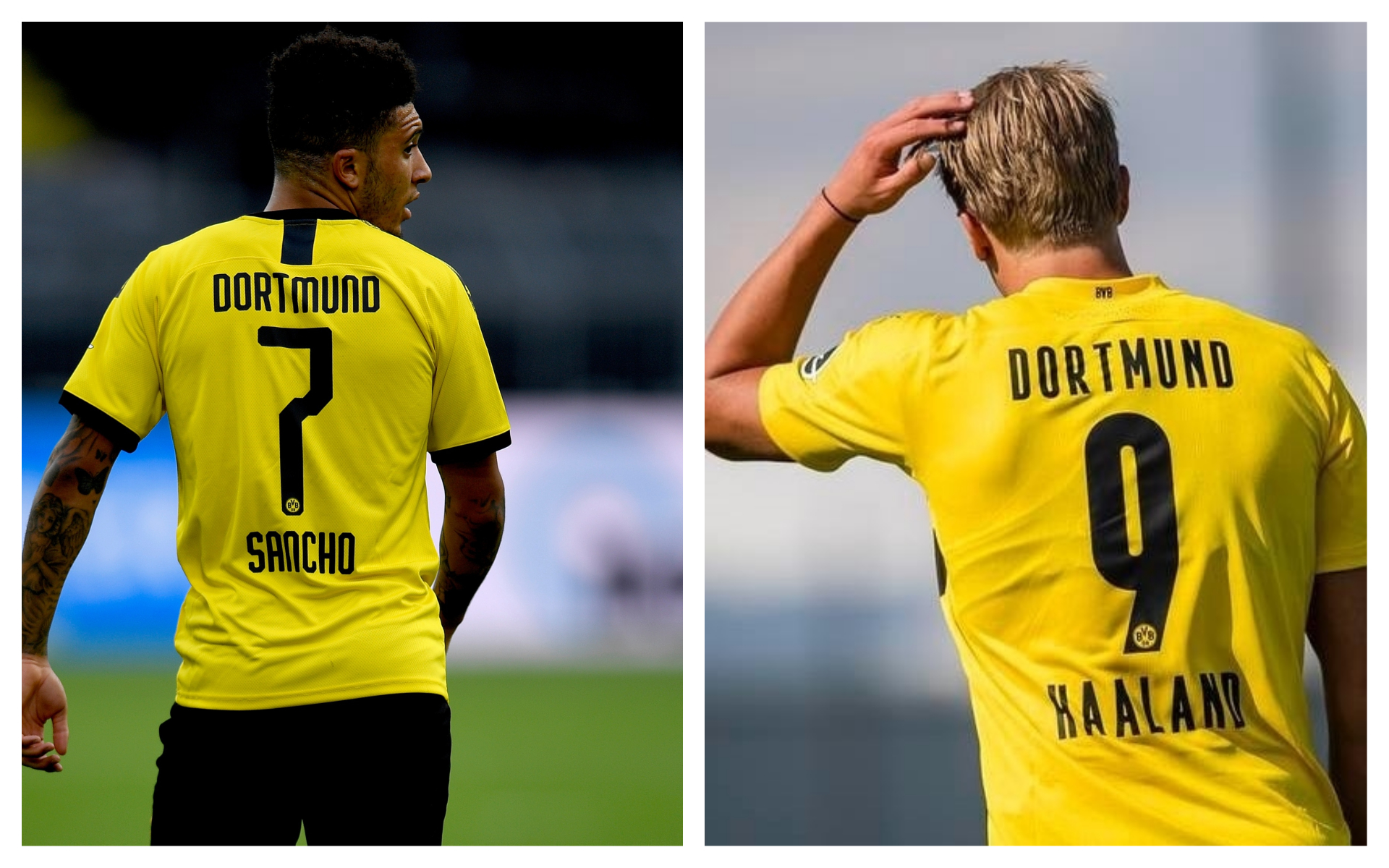 With 2020 coming to a close, we have just a month before the limit for the U20 players slowly moves to those being born in 2001. The best time to take a look at the most valuable U20 players in the world according to Transfermarkt.
While the platform can oftentimes be rightfully criticized for wrong estimates, with the young men involved on this list, it seems like the world's biggest and most accessible transfer authority has got it right.
Starting with two players from the same club, the only ones who are appraised at €100,000,000 each.
Erling Haaland - €100,000,000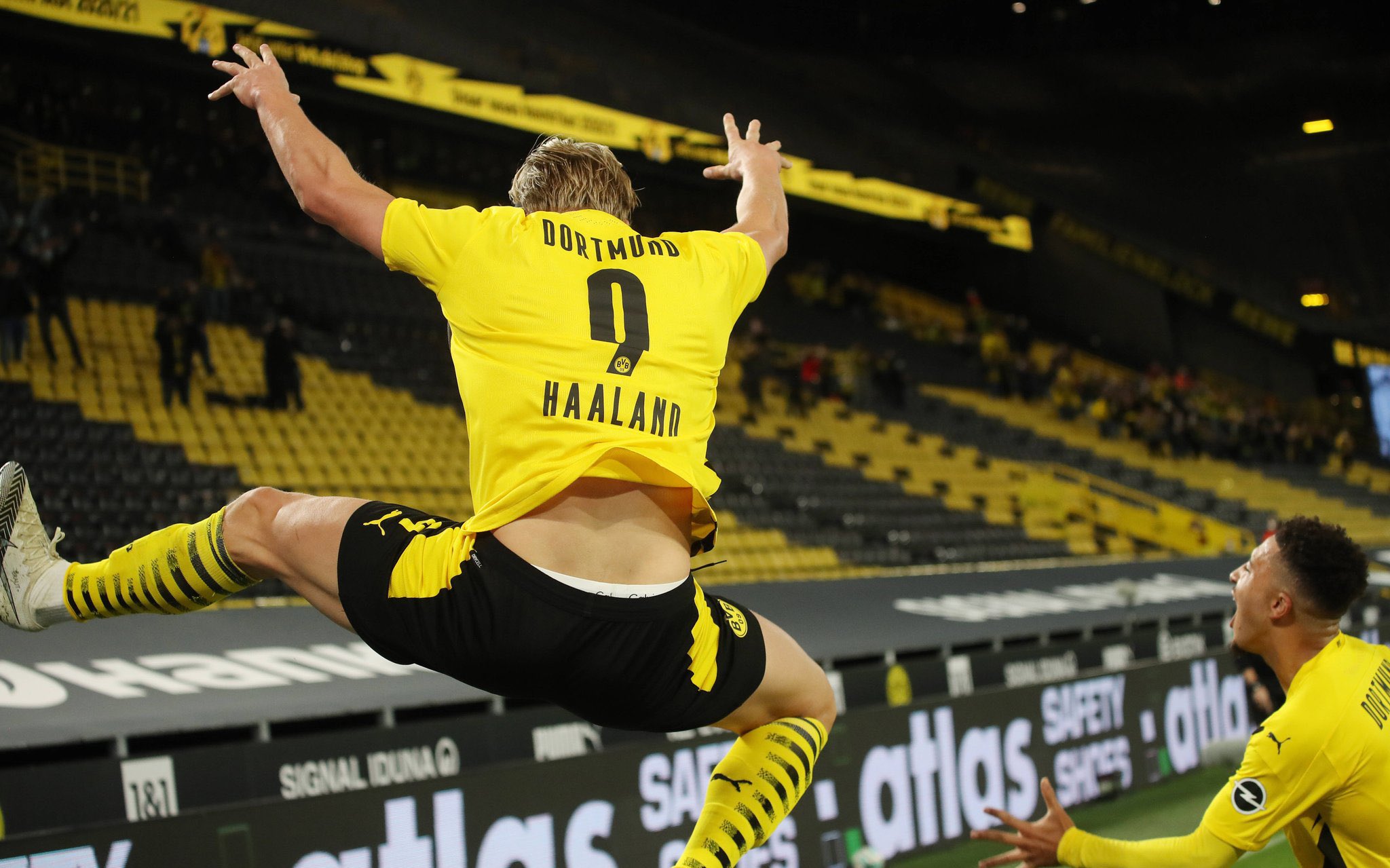 As the hype that followed Erling Haaland even before he joined BVB was strong due to his Champions League performances, it only increased when arriving at Westfalen. Leaving the teenage years in July, Haaland already has 125 senior games played and 82 goals scored with 19 assists to his name too!
His BVB record is what made his value increase that impressively as in 23 games, he has the same number of goals, with additional five assists. Haaland's CL record is perhaps even more impressive as playing for Borussia and Red Bull Salzburg, Haaland collected 18 goals in 12 games. Competition's top scorer Cristiano Ronaldo didn't net a goal until his 30th game in the competition.
With Haaland also being a tremendously positive influence on the squad not only with his personal commitment but with the supporting attitude he has with his colleagues.
Jadon Sancho - €100,000,000
A player who will exit the U20 bracket soon, in March, Jadon Sancho is another BVB star. Having played fewer games on a senior level than Haaland, but all of them at the top level of Borussia Dortmund, having joined the German side from Manchester City.
In 111 games Sancho played for Borussia, he displayed almost equal goalscoring and playmaking prowess with 37 goals and 47 assists! His Bundesliga goal involvement being 70 in 85 games, with 30 goals and ten more assists.
It's not a surprise Manchester United was gunning for him hard in the summer, only not hard enough. As BVB wanted a €110,000,000 fee and the Red Devils backed down. It seems that the Germans won't and Sancho is bound to be pricier than Haaland it seems as allegedly the Norweigan has a release clause of around €80,000,000.
Having just turned 18, another BVB player is destined to reach these extremely high heights as Haaland and Sancho - and that is Gio Reyna. The attacking midfielder is currently appraised at €30,000,000 but arguably, it should already be higher having already made 34 appearances for BVB and being an integral part of the team. With stats to back it at three goals and eight assists in 1,389 played minutes.
Ansu Fati - €80,000,000
The boy who had the shortest overall but his rise has been astronomical with Ansu Fati breaking various Barcelona, La Liga, and Champions League records for the youngest player to play or score goals. So far, in 43 games for Barca, the player born in Guinea-Bissau in 2002 has scored 13 times with another five assists.
Not insanely impressive with the look at the stats but his playing style epitomizes Barcelona and he is viewed as one of the rare shining lights of the club in these dark moments. Fati already played four times for Spain's national team and scored once. Unfortunately, he suffered a medium injury and will be out until March at least, having to sit out 21 games.
Alphonso Davies - €80,000,000
Just 20 years old and the only person on this list that already has an impressive line in his CV - playing in the Champions League final. And winning. Even though he did show the signs of his young age with nervousness against Paris Saint-Germain, Alphonso Davies can be very proud of his Bayern Munich career.
Already at 57 caps with four goals and 10 assists, the left-back even got ahead in the pecking order in front of the €80,000,000 paid Lucas Hernandez. Maybe that's what the Transfermarkt people were guiding themselves on when appraising him. The Canadian player of the year, also made 81 appearances in his home country playing for Vancouver Whitecaps. He too had injury issues this season but should be back in action soon.
Phil Foden - €60,000,000
For a long time, Phil Foden has been getting a lot of praise from Pep Guardiola. But only recently has the Man City manager been backing his claims and giving the young Englishman the playing time having played in 14 games this season, starting nine of them. Overall, Foden has made an appearance in 88 games for City but with 4,053 minutes spent on the pitch, it averages out at 46,05 minutes per game.
Out of those 88 games, Foden started 47 of them on the bench. So his record of 19 goals and 15 assists seems better than at first glance as he was usually a joker or a human victory cigar. Yet, Foden has to get far more minutes if he is to justify Guardiola's claims that he can be the best player in the world.
Eduardo Camavinga - €50,000,000
The youngest player on this list of most valuable U20 players in the world, Eduardo Camavinga's contract with Rennes expires in 2022 and several giant clubs are looking at him. Most notably Real Madrid, as the midfielder is compared to Paul Pogba a lot in France.
So far, the quick-feet of Camavinga have brought him two goals and three assists playing for Rennes in 56 games. But the 18-year-old has already got two France caps as well, scoring a goal already too. While being the only Ligue 1 representative as Kylian Mbappe has aged out.
Mason Greenwood - €50,000,000
Manchester United's teenager has been making a steady rise despite not having a cemented place in the team or more importantly - a clear position. Is he a right-winger or a forward, it's yet to be decided even though the 19-year-old played 64 games for the Red Devils. Scoring 19 goals and making seven assists in 3,163 minutes on the pitch. Making for 49,42 minutes spent in the game on average.
Greenwood also made his England start recently and the and it's almost surprising Ole Gunnar Solskjaer is not utilizing him more as the team is struggling to find consistency.
Vinicius Junior - €50,000,000
One of the two Real Madrid's Brazilian teenagers who both owe their high market values to high fees Los Blancos paid more than their performances for the Spanish champions. As Karim Benzema infamously said to Ferland Mendy at half-time of a game, with the message getting picked up by the camera - "don't pass to him, he is playing against us, on my mother."
Meaning that Vinicius was that bad and this heated the rumours that the winger is set to leave the club long before he becomes a superstar Los Blancos thought he is destined to be. Vinicius joined Real for €45,000,000 and in 83 games has 11 goals and 17 assists, after recording 49 games, 10 goals and four assists for Flamengo.
Dejan Kulusevski - €45,000,000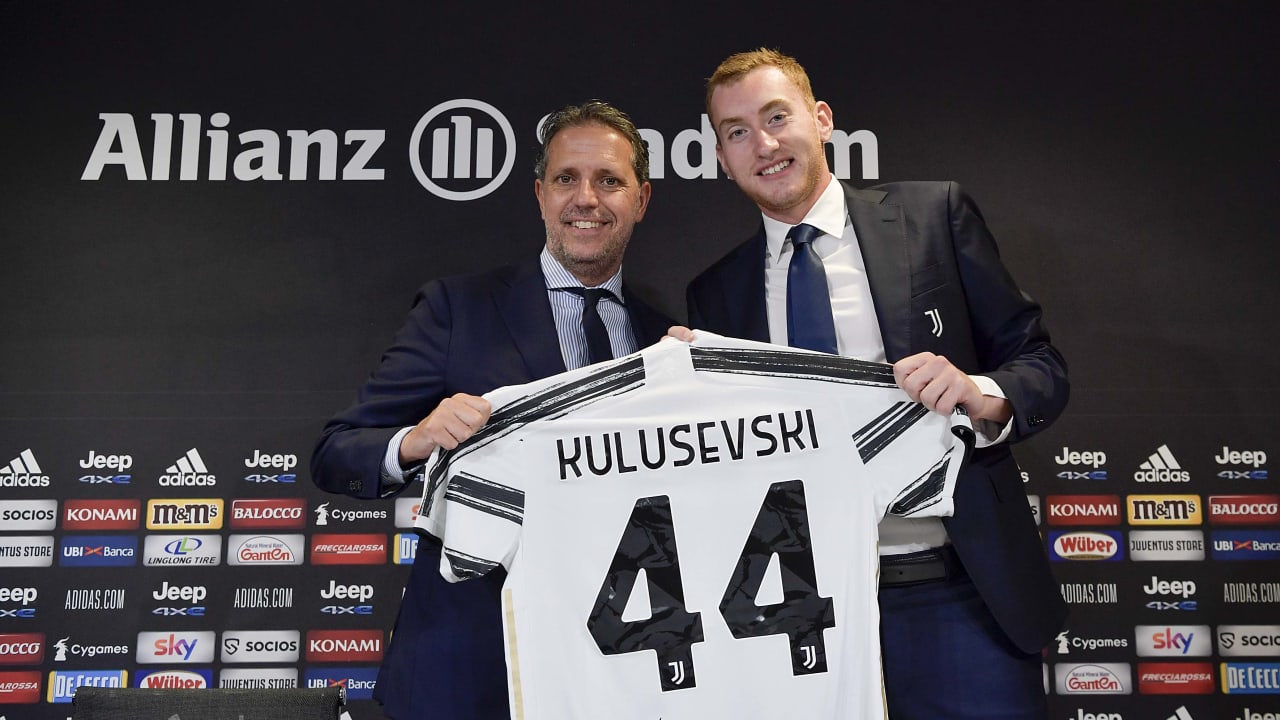 The only player defending the honour of Serie A on the list is fittingly the one who got the best young player award last year. Playing for Parma and earning a move to Juventus for €35,000,000 in the winter while staying on loan at Parma. While he started the half-season as an Atalanta player, the club that did get his €35,000,000 fee.
In 12 games for Juventus this season, Kulusevski hasn't impressed with 2 goals and one assist, with him getting fewer chances than at the start. But the 20-year-old Sweden representative still has great expectations laid upon him, at the club and the national team.
Rodrygo - €45,000,000
Arriving for the same fee he is now appraised at, Rodrygo played in only 37 games for Real, with eight goals and seven assists. This season, Zinedine Zidane played the winger only for 404 minutes total, putting him in the starting lineup. Despite playing fewer games for Real by a lot, Rodrygo has made more caps for Brazil compared to his compatriot Vinicius - 3:1.
Having played 49 games for Santos, with 10 goals and five assists, Rodrygo is also a long way from justifying his massive fee although being a year younger at 19, he has more time than his friend.

Ferran Torres - €45,000,000
Proving early as one of the steals of the transfer market, mostly due to the disarray Valencia finds itself in, rather than Man City's negotiating prowess. Ferran Torres arrived at Etihad for a fee of €23,000,000 that is likely to be increased by a €4,000,000 bonus fee. With five goals and two assists, Ferran already showed that he is going to be another Torres who is going to light the Premier League on fire.
Impressive at the international side too, Ferran has already played seven games for Spain, scoring four goals! With 97 appearances for Valencia already, the 20-year-old has a world of experience for his young age. 
Check out the video here.