Most valuable Real Madrid youth graduates in 2021 top XI: None at Bernabeu, the majority at Atletico
22.11.2021.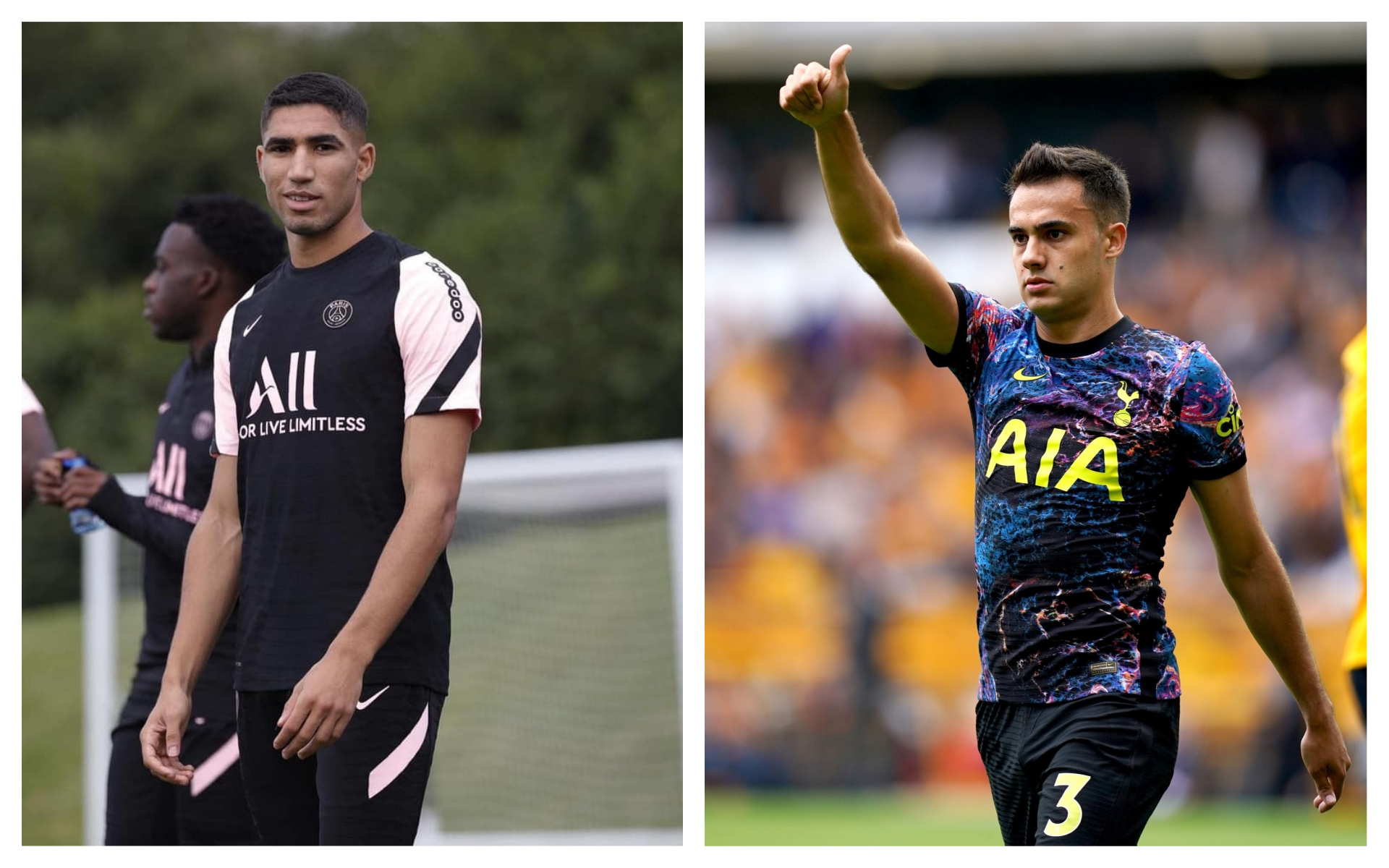 In Spain, Barcelona's youth academy La Masia is one of the biggest brands in itself. Even though it is not as utilized by the first team as it once did, still there are current exciting talents at the Nou Camp dressing room. While their biggest rivals, Real Madrid have been thought of as the club that gets other teams' players, not produce for themselves.
A team of the currently most valuable Real Madrid academy players is worth more money than Barca's equivalent! These 11 players making the Real academy team in 2012 amount to €393,000,000, with two players doing the most of the heavy lifting.
Yet, Real fans can't be happy with the fact that this team of most valuable youth products from their academy doesn't contain a single player with a dedicated locker at Santiago Bernabeu. While their city rivals, Atletico, have four!
Here are the most valuable Real Madrid academy graduates in 2021, lined up in a 4-2-3-1 formation.
GK: David Soria (Getafe) - €9,000,000
Starting with a goalkeeper who is the joint-lowest valued player, illustrating that this position is still undervalued. David Soria was born in Madrid and spent five years at Real's academy, between 2003 and 2008, before moving to Atletico for a year, and then rejoining Real Madrid, staying there until 2012. Yet the 28-year-old never got a single appearance for Los Blancos, instead of making his name by playing for Sevilla 36 times and then moving to Getafe where he has 121 appearances in which he kept 41 clean sheets.
RB: Achraf Hakimi (Paris Saint-Germain) - €70,000,000
The second-highest valued player in 2021 that came through the Real Madrid youth ranks. High-flying wing-back spent quite the time at Spain's capital, joining Real in 2006 and staying with the youth ranks for a decade. He played a season for the B team before getting 17 appearances for Los Blancos. Yet it wasn't until his two-year loan at Borussia Dortmund that Hakimi became a household name. Real made €40,000,000 of his transfer to Inter, and the Italian side got €71,000,000 just a summer later. It seems that Madrid fans will mourn letting Hakimi go for a while, although his statements indicate he is itching to leave his mark at Bernabeu eventually.
CB: Mario Hermoso (Atletico Madrid) - €35,000,000
Another Madrid-born player, Mario Hermoso (26) got picked up by Real in 2005 and s6tayed with the academy until 2014. He played for the third and the second team of Real, a season with each, yet never got a minute for the senior squad. Hermoso found his breakthrough at Espanyol who bought him from Real for €12,500,000. Yet Atleti did recognize his talent and the five-time capped Spain international was bought for €25,000,000 in 2019, playing 76 games for Atleti since, winning the league.
CB: Diego Llorente (Leeds United) - €20,000,000
The 28-year-old Diego Llorente spent a decade with Real's academy, starting in 2002. He also went through the ranks of the C and the B team, although he did have three appearances, 66 minutes, for Real's senior team. Los Blancos earned €11,000,000 for him in 2017 from Sociedad, who subsequently sold the centre-back to Leeds United last summer for €20,000,000. Now, Llorente has been capped by Spain eight times!
LB: Sergio Reguilon (Tottenham Hotspur) - €25,000,000
It's a glaring depressive fact that Real has none of the most valuable academy products in its team currently, but Sergio Reguilon isn't far from it. Tottenham Spurs bought the left-back in 2020 for €30,000,000, yet they do have a €40,000,000 buy-back clause reportedly. A legal move they are likely to activate, yet Reguilon might not want to go back. Although his ties with Real also go deep, as a Madridista who was born in the city and spent a decade with the youth team as well, from 2005. The 24-year-old already got a solid taste of playing for the royal club, making 22 appearances.
CM: Saul (Chelsea) - €40,000,000
Another Real academy product who is an Atletico Madrid player. Although currently, his address is London, the blue part of it. Yet, seemingly Thomas Tuchel didn't want the versatile player and he might be going back to Wanda Metropolitano this winter already. It's that versatility that hurt Saul as he lost touch with his natural position and didn't play to his level that made Atleti give him a nine-year contract at one point. He seemed destined to become an Atleti legend, yet his future is blurry now. The man with 340 caps for Atleti did spend two years with Real, prior to joining Los Colchoneros, between 2006 and 2008.
CM: Dani Parejo (Villarreal) - €9,000,000
The other lowest valued Real Madrid youth academy product that made this team of academy products. Also from the broader Madrid area, Parejo was picked up by Real in 2003, spending three years with the other boys in the academy. Parejo became a Valencia legend and captain, playing for the side 383 times, scoring 63 goals and making 64 assists. For Real, he spent 80 minutes on the pitch, across five games. Real gave him away in 2009 for €3,000,000 paid by Getafe and he is now at Villarreal.
RW: Pablo Sarabia (Sporting Lisbon) - €25,000,000
The second Paris Saint-Germain player on this list of most valuable Real Madrid academy products, yet Pablo Sarabia was loaned out to Sporting in Portugal this summer. Another man born in Madrid, the 29-year-old was with Los Blancos academy between 2004 and 2009. Getting 49 appearances for Real Madrid Castilla later on, yet only 19 minutes of one match for the senior squad. Once again, Getafe bought this unwanted graduate, also for €3,000,000. While PSG signed him for - what was considered a bargain - €18,000,000 in 2019 from Sevilla.
AM: Marcos Llorente (Atletico Madrid) - €80,000,000
As the most valuable Real Madrid academy product on this list, Marcos Llorente really turned his career around after getting deemed replaceable by Real. The Madrid lad was with the Real academy known as La Fabrica, or the Factory, for six years from 2008. Two years of playing for Real Madrid B in Segunda followed three seasons within Real's squad, intersected by a loan to Alaves. Llorente made 39 appearances total, scoring two goals, making no assists. The versatile midfielder played 92 games for Atleti following his €42,000,000 transfer, scoring 18 times and making 17 assists.
LW: Emiliano Buendia (Aston Villa) - €35,000,000
Probably the most surprising inclusion on this list of most valuable Real Madrid academy products as Emiliano Buendia is an Argentinian who made his renown playing in the Championship. Yet, the now 24-year-old started out in Spain at a young age, spending only one year with La Fabrica before moving to Getafe where he started his professional career. Norwich picked him up in 2018 and Aston Villa signed him for a massive deal of €38,400,000. He is far from it, yet his potential suggests Buendia could one day play for a club of Real's stature, if not Madrid itself.
CF: Alvaro Morata (Juventus) - €45,000,000
Still technically an Atletico Madrid player although on loan with Juventus that is bound to become a permanent stay for the nomadic striker. Alvaro Morata became quite a bit of a meme in recent years, yet the Spaniard represented his country 50 times, scoring 23 goals. The 29-year-old changed between the Madrid clubs in his youth days, going through Atletico, Getafe, and Real before making the plunge into professional waters with Castilla. His first stint with Real lasted four years, from 2010 to 2014, and the second only a season after the return from Juventus in 2016. Now on loan at Juve, Morata can look back to his Real days with a record of 31 goals and 11 assists in 95 matches. With his second departure from Bernabeu costing Chelsea €66,000,000.
Other players would've made this team of most valuable Real Madrid academy graduates if not for the stiff competition on their positions. Most notably, two actual Real players, Dani Carvajal (€25,000,000) and Lucas Vazquez (€15,000,000).
Who do you think would win in a hypothetical duel of La Masia and La Fabrica most valuable players?