Most valuable La Masia graduates top XI: Only four at Barca now and that is a symptom and the cause of its current demise
8.11.2021.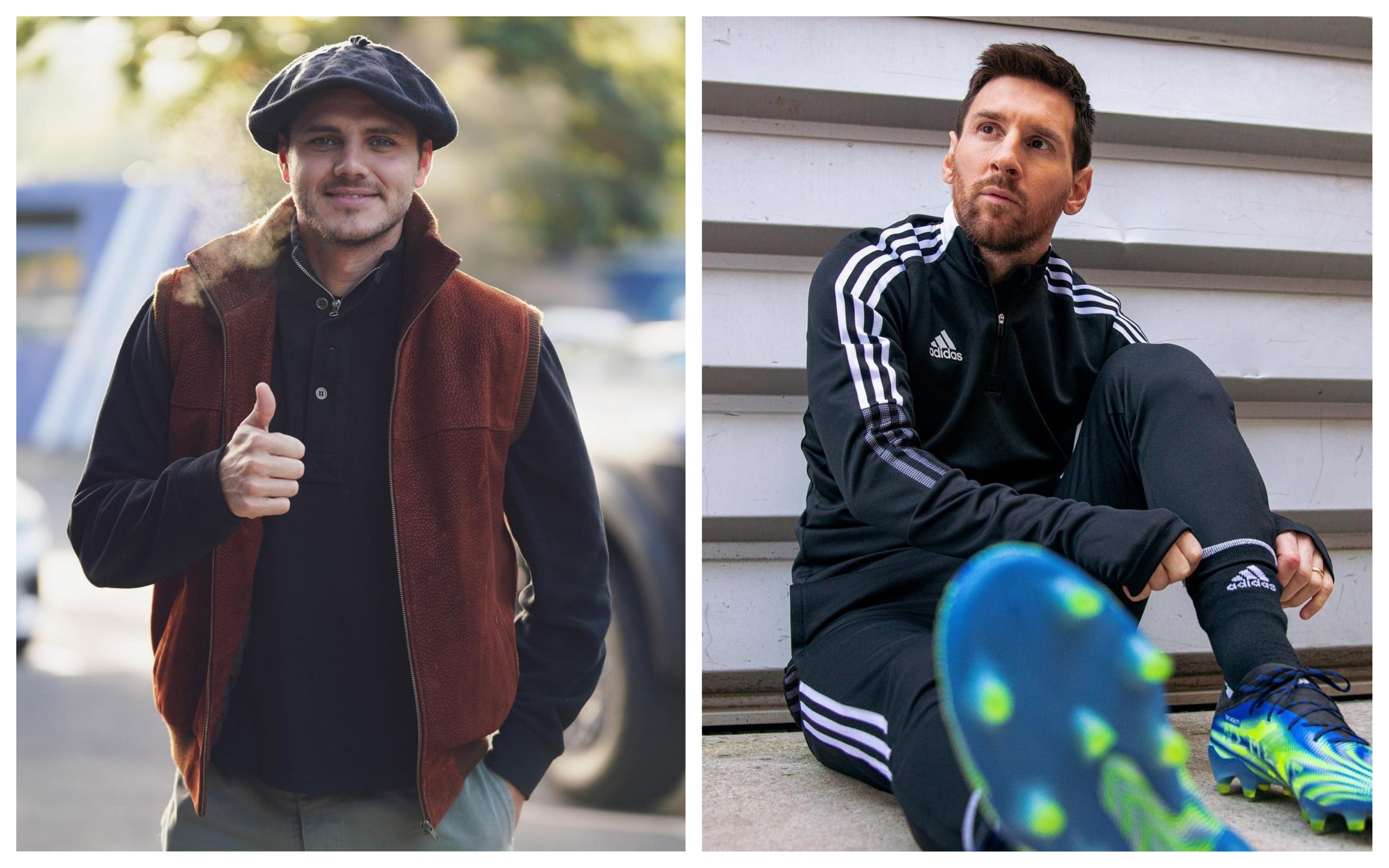 At a turning point for Barcelona, with the financial troubles still looming and an inexperienced manager in Xavi leading a squad without a star player, an inquiry in what brought the team there is massive. It's easy and right to point the finger at Josep Maria Bartomeu and his dealings but a great part of that is how the club's famed academy La Masia has been neglected.
Taking a look into where the most valuable XI of players who came through La Masia are now, shows that FCB completely disregarded what made it amazing. Out of the eleven players who could've been fielded by Barca, only four are at the team now and asterisks can be placed on some of their involvements with the club that made them.
Starting from the back and fielding a 4-3-3 formation, here are the most valuable La Masia players currently in a team that is estimated at €369,000,000.
GK: Andre Onana (Ajax) - €17,000,000
Andre Onana is one of the most sought-after goalkeepers in the world right now due to his ability with his feet. He would have a much higher estimate if he didn't just finish a suspension due to doping and if the 25-year-old wasn't reaching the end of his contract. Starting off in Barca legend Samuel Eto'o's Academy, ONana moved to Barca in 2010 and stayed there for five years before leaving La Masia for another top youngster school in Jong Ajax.
RB: Hector Bellerin (Betis on loan from Arsenal) - €20,000,000
Once touted as the greatest talent in the right-back position, the speedster suffered heavily when a heavy injury hindered his athleticism. This summer saw the 26-year-old moved down a peg or two by getting loaned to Real Betis. When only two, three years ago the top clubs like Paris Saint-Germain and Barcelona were linked with him. It's not a secret that Bellerin contemplated an FCB return, as he did spend a long time there, from 2003 to 2011, before going the Cesc Fabregas route and joining Arsenal. There's still a chance for him to completely emulate the midfielder and return to the club that made him, yet it's diminishing by the season.
CB: Oscar Mingueza (Barcelona) - €15,000,000
One of the rare instances where Barca can't be blamed for anything... at least yet. Oscar MIngueza is a La Masia product that went through the established route of playing youth football, then switching to Barca B, and finally starting for the big boys. The 22-year-old who can also play as a right-back got to 52 caps for Barca already yet the question is whether he can be a starting CB for the club that wants to win it all.
CB: Eric Garcia (Barcelona) - €20,000,000
With the two centre-backs in this most valuable La Masia products team, it's easy to argue that Barca hasn't been that abysmal with keeping its talents. Yet, that will be overlooking the fact that Eric Garcia only returned this summer on a free transfer after he tried his luck at Manchester City for a few years. The local boy joined La Masia in 2008 and left in 2017 before returning in 2021. Even younger at 20, Garcia is considered the greater talent than Mingueza, especially with Pep Guardiola honing him and letting him play for 35 games. As for Barca, the man who went the similar route as Gerard Pique, is up to 12 caps since his return.
LB: Alejandro Grimaldo (Benfica) - €22,000,000
As was Bellerin in the right-back position, Alejandro Grimaldo was considered one of the top left-back talents in the world two seasons ago. Although he is far closer to that sentiment now than Hector is, his market value did go down considerably, peaking in 2019 at €35,000,000. A contract that runs out in 2023 does most of the lowering there though, as Grimaldo has amassed 220 caps for Benfica, scoring 15 goals and making 44 assists. The 26-year-old joined Barca in 2008 from Valencia and stayed in Catalonia for seven years, getting started with Barca B and acquiring 92 caps, yet not a single first-team appearance. As Jordi Alba was unprecedented at that posting.
CM: Gavi (Barcelona) - €25,000,000
One of the grandest hopes of the Barcelona faithful, especially as many players around the club have stated that Gavi is the future of Spanish football, not just of the team. Only 17 years of age, yet Gavi has collected 12 caps already and will seemingly be an important member of the squad and the hopeful successor to Xavi, who will now be coaching him. Gavi joined Barca six years ago, from Betis. Although, it had to be said that Gavi shares the evaluation with a now-former La Masia teammate Ilaix Moriba, who left this summer for RB Leipzig after 11 years at the club. Moriba wasn't satisfied with the new contract Barca was offering and the Catalans didn't feel like getting blackmailed by a teen.
CM: Thiago Alcantara (Liverpool) - €25,000,000
With 100 games for Barcelona, Thiago Alcantara left his mark on the club, becoming a four-time champion with the side, and winning one Champions League. Yet, he matured as a player at Bayern Munich where he stayed until the summer of 2020 and a move to Liverpool where the value of the 30-year-old plummeted after disappointing performances. At one point, Thiago was estimated at €70,000,000 while in Germany and a move of €30,000,000 was deemed a steal by LFC. Thiago joined Barca's academy in 2005 from Flamengo, and started getting chances within the first team in the 2008/2009 season.
AM: Dani Olmo (RB Leipzig) - €50,000,000
Certainly a La Masia graduate with the most unusual career trajectory. As many of his teammates from the famed 'Quarry' of talents, Dani Olmo had a tough or nearly impossible time breaking into the first team. Yet, the choice he made of his destination was a precedent, as the Spaniard went east to Croatia and Dinamo Zagreb. The club that developed Luka Modric seems now as a terrific choice, one many will try to replicate now that he moved to a top-five league, in a moment when even bigger teams than RB Leipzig wanted him. Yet, Olmo picked a steadier route and it led him to 16 caps for Spain at the age of 23, in its arguably most competitive position. Coming from the province of Barcelona, he stayed at La Masia from 2007 to 2014 before moving to Dinamo.
RW: Lionel Messi (Paris Saint-Germain) - €80,000,000
It's still weird seeing a different club name next to Lionel Messi's and it's the one that will hurt the Barca faithful the most. This summer, after 21 years at the club, Lionel Messi left Barcelona to join PSG. He joined the side from Newell's Old Boys in 2000, getting his first minutes with the A team in the 2004/2005 season. The 34-year-old left a mark of 672 goals and 301 assists in 778 games at Barca.
CF: Mauro Icardi (Paris Saint-Germain) - €35,000,000
Probably the most forgotten Barcelona academy product. As he is an Argentinian who made his name in Italy playing for Sampdoria and Inter, it's forgotten that Icardi started his training in the Canary Islands before moving to Barca in 2008. Albeit it, Mauro Icardi spent only three years at La Masia, least out of all these players on the list of most valuable Barca academy players. Yet, that is a lot of time, especially for a young player.
LW: Ansu Fati (Barcelona) - €60,000,000
Certainly, the biggest hope of the Barca fans when it comes to their new crop of players (as Pedri is not a La Masia product)! Ansu Fati has burst onto the scene at Nou Camp and already has 51 caps and 17 goals aged 19. With heavy injuries hurting his output in the last year too. Ansu joined La Masia in 2012 after spending two years with Sevilla, and the versatile forward has taken some records already. Barca fans can sleep easier now that the club has extended his contract all the way up to 2027.