Most valuable international teams: The famed tax translates to national squads too
22.11.2021.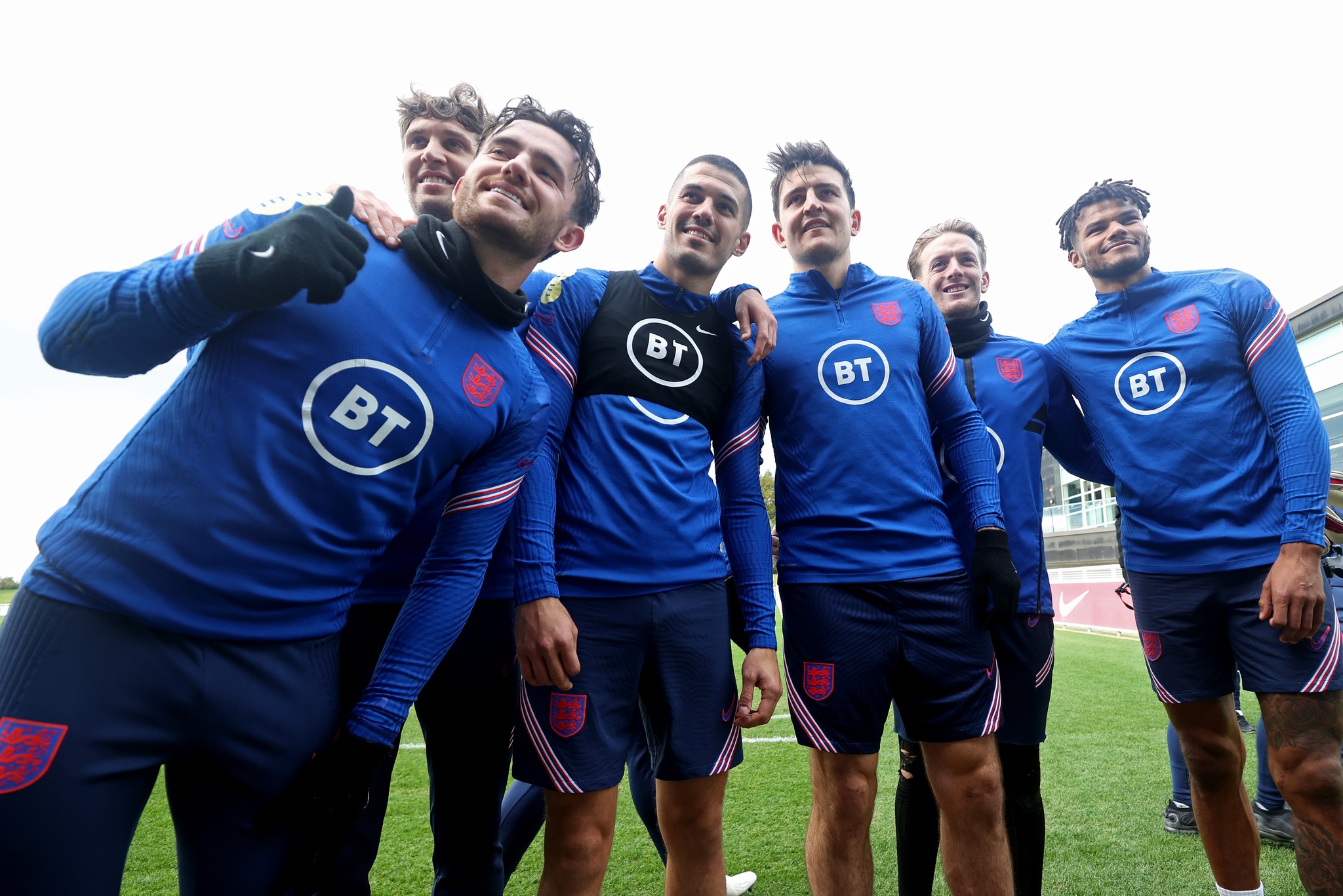 With the bulk of the World Cup 2022 qualification behind us and the year coming to a close, it's a great time to measure up the national team values! A metric that is not mentioned as equally as it gets for clubs, unfortunately, as it still is a great indicator of the squad power. Even though there wasn't money invested in getting the players.
This list relates to the last national teams called up by their respective managers and doesn't include injured players.
As there is only one team with a squad value over one billion euros, there is also only a single national team that goes over that impressive sum. Actually, it's the team with the most value in football, as Manchester City's team stands at a €1.08bn evaluation, while the England squad is valued at €1.23bn!
It's another interesting depiction of the English tax, as it is known for years. That is the overvaluation of English players due to the financial power of the Premier League, and the need of these rich clubs to have the quotas for English talent while competing in the most competitive national league.
England's value is not surprising considering there are 17 players with a value of €30,000,000 or higher. A staggering number of 10 players has their value at €50,000,000 or higher, including Harry Maguire, Jude Bellingham, Bukayo Saka, Declan Rice, Mason Mount, Trent Alexander-Arnold, and Phil Foden. While Raheem Sterling is the third most valued English player at €90,000,000 despite his inadequate form over the last year and a half. Followed by €100,000,000 appraised Jack Grealish, even though he made his record €117,000,000 move to City this summer. Yet, the list is topped by Harry Kane at €120,000,000, although it might not in the future unless his form changes.
Following the English are the current world champions and the Nations League champions France. Whose collective value is at €978,800,000 with Kylian Mbappe being the priciest player in the world, not just the squad, at €160,000,000. There is a huge drop off in market value between him and other players and Paul Pogba, Dayot Upamecano, and Jules Kounde are all valued at €60,000,000.
Brazil is the third most valuable national team with a sum of €870,500,000 being attached to the predominantly green flag. Another Paris Saint-Germain star tops this country's market value as Neymar is valued at €100,000,000, followed by club teammate Marquinhos at €75,000,000. Casemiro is valued at five million fewer, and Brazil has five players more valued at €50,000,000 or higher.
Even though they have failed to reach the World Cup directly, Portugal has the world's fourth most expensive squad. The initial thought might be that it's because of the Cristiano Ronaldo effect, yet the superstar is their sixth most financially valuable player in 2021, mostly due to his age. At €90,000,000, Ronaldo's club teammate Bruno Fernandes is leading the Portuguese and is valued at twice as much as CR7. Ruben Dias of City is second with €75,000,000, followed by his Manchester teammate Bernardo Silva at €70,000,000. While two Joaos are ahead of Ronaldo too, Felix and Cancelo. With Portugal overall valued at €775,000,000.
Unlike his eternal rival, Lionel Messi is still highly valuable financially according to Transfermarkt. He is still the most valuable of his compatriots at €80,000,000, followed by two Serie A players, Lautaro Martinez at €80,000,000 and Paulo Dybala at €50,000,000. It's interesting to see Arsenal reject Emiliano Martinez as the sixth most valued Argentinian, doing it as a goalkeeper which is truly hard. Overall, the Argentinians amount their individual values to €747,500,000.
For the first time in forever, Spain doesn't have superstars and their most valued player is Rodri, at €70,000,000. Which few would give to the Man City defensive midfielder, yet Transfermarkt did. Koke of Atletico is behind him with €60,000,000 next to his name, followed by the former Dinamo Zagreb and current RB Leipzig player Dani Olmo at €50,000,000. Same as Pau Torres of Villarreal. Spain has a squad valued at €728,000,000 even though they have quickly lost their status as a world-class team. Perhaps prematurely.
Despite the turbulence around the team and not making the 2018 World Cup, the Dutch have excelled on an individual level and find themselves highly ranked here. The Ajax products Frenkie de Jong at €90,000,000 and Matthijs de LIgt at €70,000,000 are the two most precious players, although neither reached high expectations laid on him before the moves from the home country. Virgil van Dijk paid the price for his season-long injury and his value is at €55,000,000, helping the Netherlands to a €668,000,000 sum.
The current European champions who became it this summer, Italy, is eight with Roberto Mancini's side also needing to go through play-offs to ensure a World Cup spot. After also missing it in 2018. Their collective sum of €663,500,000 is mostly due to Federico Chiesa who is valued at €70,000,000, followed by Inter's Nicolo Barella at €65,000,000, same as Gigi Donnarumma. Italy's squad remains quite young and there's a lot of potential for growth here.
Entering its new chapter, Germany is ninth after a series of disappointing results following the 2014 World Cup triumph. It also seems a rare trend that the German national team has its players going into early retirement. Yet the team is revitalized and the youngster Kai Havertz shares the top value spot with Leon Goeretzka of Bayern Munich, at €70,000,000. Followed by Leroy Sane at €60,000,000. Overall, the team is at €660,000,000 altogether.
The big drop off happens here as a clear indication that Belgium's golden generation is at the end of its era. Marked by nothing bar failed dreams. The current squad led by Roberto Martinez is valued at €419,500,000 at the 10th spot. Kevin de Bruyne is doing most of the heavy lifting with his evaluation of €100,000,000. Belgium would be much higher if not for Romelu Lukaku's omission that would raise the squad for another €100,000,000. In the last team, Yannick Carrasco was the most valued one after KDB at €40,000,000, followed by Leander Dendoncker at thirty.
Two surprising inclusions are outside the top 10, Senegal and Serbia. The African nation edges out the European one by €800,000 for the last international break at an evaluation of €342,800,000. Sadio Mane is the man to thank for the high placement, as the LFC star is rated at €85,000,000, followed by Kalidou Koulibaly at €48,000,000, and Edouard Mendy at €30,000,000.
Serbia is ahead of the last World Cup finalists Croatia, as the neighbouring nation is at the life end of its golden generation. While Serbia has two golden prospects on which it keeps its high placement - Sergej Milinkovic Savic at €70,000,000 and Dusan Vlahovic at €50,000,000. With the latter probably getting a boost in those numbers sooner rather than later. While his club teammate at Fiorentina Nikola MIlenkovic standing third at €25,000,000.