Most valuable football players coming into the 2020/2021 season
23.8.2020.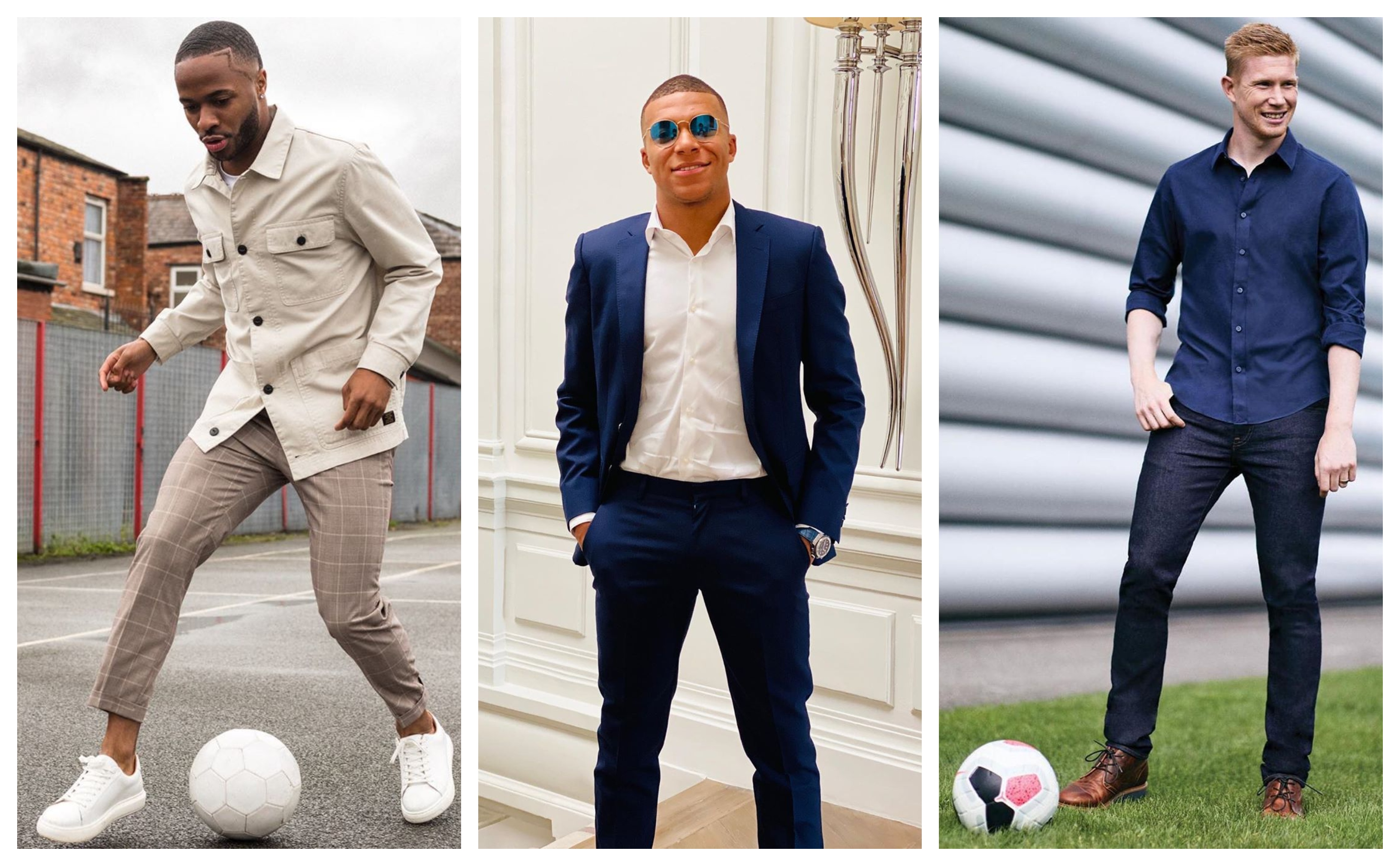 Value and price are not the same in the world of football, the second is almost always higher than the first when it comes to transfers. While the COVID-19 situation has lowered the prices in what some football personalities are calling the corona discount, the value is unaffected by it. All that influences it are skill, age, statistics, wages, and contract length. So here's what the only authority on this subject, Transfermarkt, thinks are the most valuable players of the 2020/2021 season.
Kylian Mbappe (21), Paris Saint-Germain - €180,000
Out of all the potential world-class youngsters, Kylian Mbappe has so far shown the most so it's not surprising that with his salary, youthfulness, and goal-scoring record, Mbappe is the most valuable player in the world. Having scored 30 times in the 36 games of the season, with Ligue 1 getting cancelled early, Mbappe maintained his reputation if nothing.
With 80 goals in 117 Ligue 1 games, alongside 35 assists, Mbappe still owes most of his value to his age and the perceived potential. With rumours of Real Madrid's interest waning in the last year, it seems that his status won't turn into the most expensive player title soon.
Neymar (28), Paris Saint-Germain - €128,000,000
The man who is still holding the record for the most expensive player in history and Mbappe's teammate - Neymar. Not a surprise, even though with the constant injury battles the Brazilian questions started arising about his longevity. Yet, in the 2019/2020 season, Neymar scored 19 times, assisted to 12 goals, and all that in 26 matches.
With the pandemic-caused recession put on hold - or possibly cancelled - his desired return to Barcelona, Neymar won't improve on his €222,000,000 fee from 2017.
Raheem Sterling (25), Manchester City - €128,000,000
An appraisal that sticks out like a sore thumb after Raheem Sterling missed an absolute sitter in the crucial time of Manchester City's Champions League run. It showed that Pep Guardiola has done wonders with the player who still has massive flaws that are difficult to repair, especially after such a pivotal failure.
But 31 goals in 52 games across all competitions still looks impressive, yet Sterling needs to bounce back even stronger to make the public forget about that amateurish miss.
Harry Kane (27), Tottenham Hotspur - €120,000,000
Despite spending a big chunk of the last season injured, Harry Kane's goalscoring record still stayed respectable at 24 finishes in 34 matches overall. As England's striker has 143 goals in the Premier League after 207 matches, it's understandable why he is one of the most valued players on the planet.
His English nationality does boost the price as for any player from the United Kingdom, but not as much as it boosts their price. There are no indications that Kane will move clubs as of now, as the rumours of Real's and Manchester United's interests have died down.
Sadio Mane (28), Liverpool - €120,000,000
One of two Liverpool's main offensive players of the same age who have both performed lower than expected in the club's pivotal, title-winning season. Sadio Mane scored "only" 22 goals across all competitions, and he played 47 games. Although, his record looks better when the 12 assists are added to it. Not to mention the Premier League winner medal.
Before coming to Liverpool in 2016, Mane's value was appraised at just €20,000,000 by Transfermarkt.
Mohamed Salah (28), Liverpool - €120,000,000
By far the worst scoring season of the Egyptian star but he won't care as he entered history by being a major part of Liverpool's title-winning side. Scoring 32 as he did in the 2017/2018 season is great, but winning the trophy after 30 years is even better.
In 48 games this season, Salah scored 23 goals and provided 13 assists to his teammates, pulling in better numbers than the teammate/rival Mane. But it was the midfield captain Jordan Henderson that won the LFC Player of the Year award anyways.
Kevin De Bruyne (29), Manchester City - €120,000,000
Premier League's best player in the last two seasons, as confirmed by the fans' votes as well this year. Kevin De Bruyne didn't repeat the trophy haul of the last campaign but he showed that he is one of the most skilful players in the world at the moment, easily a top-five footballer.
With 16 goals and 23 assists in 48 games, with 20 of those assists coming in the league, De Bruyne is the world's midfielder extraordinaire at the moment. By performance alone, he deserves to be above the players who share his monetary evaluation.
Jadon Sancho (20), Borussia Dortmund - €117,000,000
Defending the honour of the rest of Europe in the top 10 dominated by Premier League and PSG players, it's Jadon Sancho, the youngest man on this list. Jadon Sancho delivered on one of the most impressive seasons overall with 20 goals and 20 assists across all competitions in 44 matches.
BVB demanded €111,000,000 from Manchester United by some reports but total price would exceed even the evaluation due to bonuses. If the Red Devils decided to adhere to Borussia's demands.
Lionel Messi (33), Barcelona - €112,00,000
Only the second player in the top 10 of the most valuable players not coming from English clubs or PSG. Leo Messi struggled with injuries earlier in the season but came back swinging, providing both goals and assists for the worst Barcelona he has been a part of. If it wasn't Messi's 31 goals and 26 assists in 44 matches (!) Blaugrana would be even worse.
Messi managed to get 21 assists and 25 goals in La Liga alone, defying time on the pitch as well as on this list. Although, it has to be said that his eternal rival Cristiano Ronaldo didn't even make it to top 50 which says more about Transfermarkt's appraisers than CR7's similarly excellent season.
Trent Alexander-Arnold (21), Liverpool - €110,000,000
The third Liverpool man to appear on this list of most valuable players in football, although not the last. Trent Alexander-Arnold has been Liverpool's main creator in the title-winning season as proven by his record of 13 league assists, 15 overall. Alongside four goals scored all from the right-back position.
Voted the best young Premier League player by the fans, it seems that TAA's stock is only destined to rise.
Antoine Griezmann (29), Barcelona - €96,000,000
When a team has its worst season in recent history after a summer in which you were the biggest signing - it's hard to find a silver lining for your individual performances. Griezmann actually started the campaign quite well when Messi was out but his goalscoring didn't reach double digits in La Liga for the first time since the 2011/2012 season.
At 35 games and only nine goals, or 15 in 48 matches overall, it's easy to see why Griezmann has a lot of fingers pointed at him. At the point of the transfer last summer his market value was at €130,000,000, so the decline is quite visible.
Joao Felix (20), Atletico Madrid - €81,000,000
The second-youngest man on the list was the subject of a shocking €126,000,000 transfer from Benfica to Atletico last summer. Despite basically playing only one full season for the Eagles prior. Yet his talent is undeniable as it is rare, making him the bet Atletico chose in order to reach the next step and become an established European giant. No pressure kid.
In a disappointing Atletico's season, Felix scored only nine goals and assisted far less than expected at three. With 36 games played it's clear that he had injury issues but in the next season he'll have one excuse fewer in it being a transitional year for the team.
Kai Havertz (21), Bayer Leverkusen - €81,000,000
In Kai Havertz we have the potentially biggest transfer of the 2020/2021 summer transfer window at €100,000,000 - the amount Bayer Leverkusen is demanding for its youth team product. Chelsea will have to dig deep into the pockets of Roman Abramovich to get the young German who started the season slowly but backed his hype in the post-pause season.
The versatile youngster scored 12 goals in 30 Bundesliga matches, overall he reached 18 goals and nine assists in 45 matches across all competitions. Havertz is surely one of the players who can improve his market value the most in the coming years.
Marcus Rashford (22), Manchester United - €80,000,000
One of the few players on the list who haven't been bought in their career but have been moulded by the youth sides of his club. Also, one of the youngest players with the most experience in Europe, as Rashford is only 22 and has 142 appearances in the Premier League.
Rashford came out strong in the just-finished season but his goalscoring record waned and ended up on 22 in all competitions across 44 matches.
Bernardo Silva (26), Manchester City - €80,000,000
If Bernardo Silva received a Ballon d'Or award last season it would've been completely justified as he won five trophies, four with City and one with Portugal. Despite playing a lot of games this term, Bernardo didn't deliver as much as it was expected. In 34 league matches, he only managed to bag six goals and one assist more. In 52 total games, his involvement in goals was only 18. With a game fewer in the season before, he managed 13 goals and 14 assists.
While on the decline, his market value is still twice as high as it was when he moved from Monaco to Etihad in 2017.
N'Golo Kante (29), Chelsea - €80,000,000
The world's best quiet player had a quiet season as he played in only 22 Premier League matches to help Chelsea qualify for elite continental football. Overall, Kante played in 28 matches, got only five yellow cards, and scored three goals as well. For comparison, in the 2018/2019 season, Kante played in 53 games across all competitions.
Considering that at the time of his transfer from Leicester to Chelsea, he only had a market value of €20,000,000, it's safe to say he wasn't valued by Transfermarkt at the time.
Leroy Sane (24), Bayern Munich - €80,000,000

So far, the only player who has made a club switch this summer, even though he barely played last season due to his serious injury in the very first match. Sane was close to Bayern Munich at the end of the last summer transfer window, but his injury postponed the move, resulting in a far smaller fee. The base of his move is just €45,000,000, but the performance bonuses will most likely bring it to above €60,000,000.
At City, Sane played in 90 Premier League games prior to his Bundesliga return, scoring 25 and assisting 31 goals in four seasons.
Virgil van Dijk (29), Liverpool - €80,000,000
Only the second defender on this list alongside his teammate TAA, but the fourth Liverpool player, a club dominating the most valuable players rankings. Virgil van Dijk had the market value of €30,000,000 when he moved to Anfield and became the most expensive defender for a short while. VVD was a huge part of Liverpool's title run having played in all of the Premier League games, ending up the season with 50 matches played overall.
The tall centre-back further increased his stature and value by proving to be a dangerous asset in the opponent's box with five league goals as well
Paul Pogba (27), Manchester United - €80,000,000
Barely playing this season, Paul Pogba's stock didn't go down and he remains in the crowd of players who pushed themselves to the limit time in, time out. Pogba played in just 16 league matches, scoring just once and getting four assists. Overall he has the same results only in 22 matches.
With his transfer to Manchester United back in 2016 still being the tipping point for the market by some - costing €105,000,000 - Pogba definitely needs to hurry up and deserve those numbers in the next season.
Jan Oblak (27), Atletico Madrid - €80,000,000
The best goalkeeper in the world has barely made the list of the most valuable players coming into the season despite collecting 17 clean sheets in the league. In 38 La Liga matches the Slovenian defended the goal of the transitional Atletico side, he conceded only 27 goals. Since he is the player with one of the smallest market values at the time of his transfer - €4,000,000 in 2014 - his lower market value is somewhat understandable.
But certainly, for Atletico, he is invaluable.
Eden Hazard (29), Real Madrid - €80,000,000
With the number 21, we conclude the list. Real Madrid's Eden Hazard barely had a season due to his constant injury problems but still made it in the elite group. The Belgian played in merely 16 La Liga matches since his move from Chelsea last summer, overall he represented Los Blancos in 22 games. At the time of his transfer, his market value was estimated at €150,000,000! With just 1,087 minutes on the pitch, the significant drop is justified, especially as in the previous season at Chelsea he spent nearly three times that playing.
Considering he has managed scoring just one goal in the entire season, Hazard practically has an average of €115,000,000 per goal, the entirety of his transfer sum.
What do you think of this Transfermarkt's list of most valuable players coming into the 2020/2021 season? Justified or not? Who needs to be in it? Tell us on social media.