Most persistent man in the most competitive league: Mark Noble has scored in each of the last 15 years!
31.12.2021.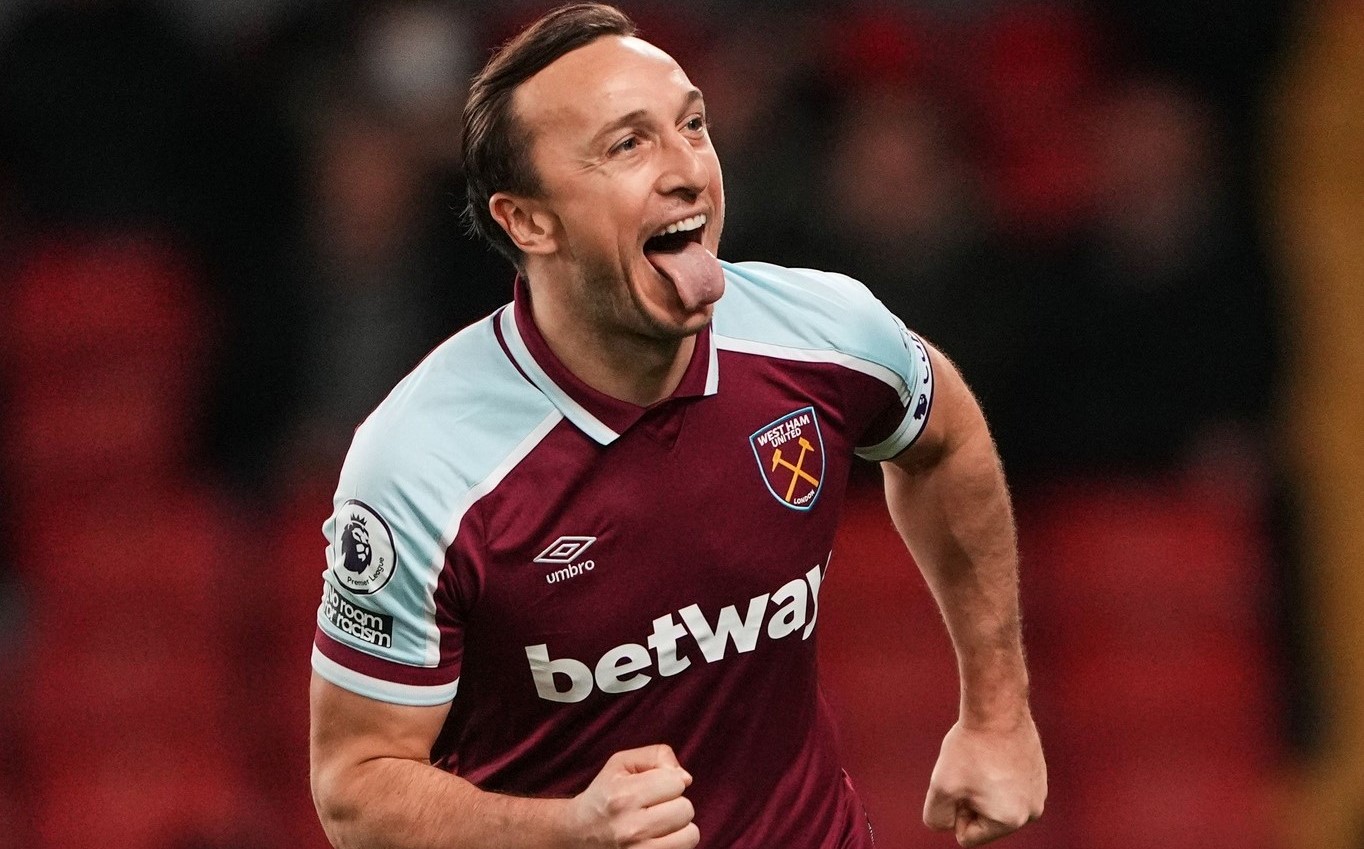 The Premier League is brimming with top stars, players who transcend the sport as worldwide or national icons. Footballers with hundreds of millions of euros next to their name, massive social following, and a constant spot in the media. Then there are those who keep their head down and keep on working, making considerable efforts without much fanfare. Mark Noble and his most recent achievement being the perfect one.
West Ham's captain scored a goal in his team's last Premier League game of the year against Watford. Hence becoming the only player who has scored in the English top division every calendar year since 2007! He has gone 14 years with scoring a goal in the top rank as a central midfielder, showing great consistency and drive to last so long in the most competitive domestic league in the world.
Overall, Mark Noble is 37th on the list of players with the most appearances in the Premier League, currently at 406. With a place in the top 35 possibly his. The midfielder also has a great return in the PL, scoring 47 goals and making 42 assists. He is hence the club's second-best top scorer ever in the PL, aligned with Paolo Di Canio
Looking at all his games for WHU, all 538 of them, the 34-year-old has made a great statistical impact as well with 62 goals and 61 assists. Yet, this season will be his last one and he will retire in 2022.
So there is still a chance for the midfielder to make it 16 calendar years of scoring in the Premier League in the second part of the league. His manager David Moyes claims that the wear is the only reason why Noble is retiring.
"But, look, the other day he played really well. He's been stiff the last two days, which you can expect but he's done a great job. There's no doubt about his football, there's no doubt about his abilities and tactical nous, It's just catching up a little bit on his legs and physically. Otherwise. If it wasn't for that if he could carry on playing. He's been a really good player for this club, you all know that more than me. But not only that, I think he is a great ambassador for West Ham as well," stated Moyes.
The Scottsman expects Noble to return to the Hammers in some capacity after taking a bit of a sabbatical following his retirement to spend some time with the family.