Most exciting teams to watch this season
20.9.2021.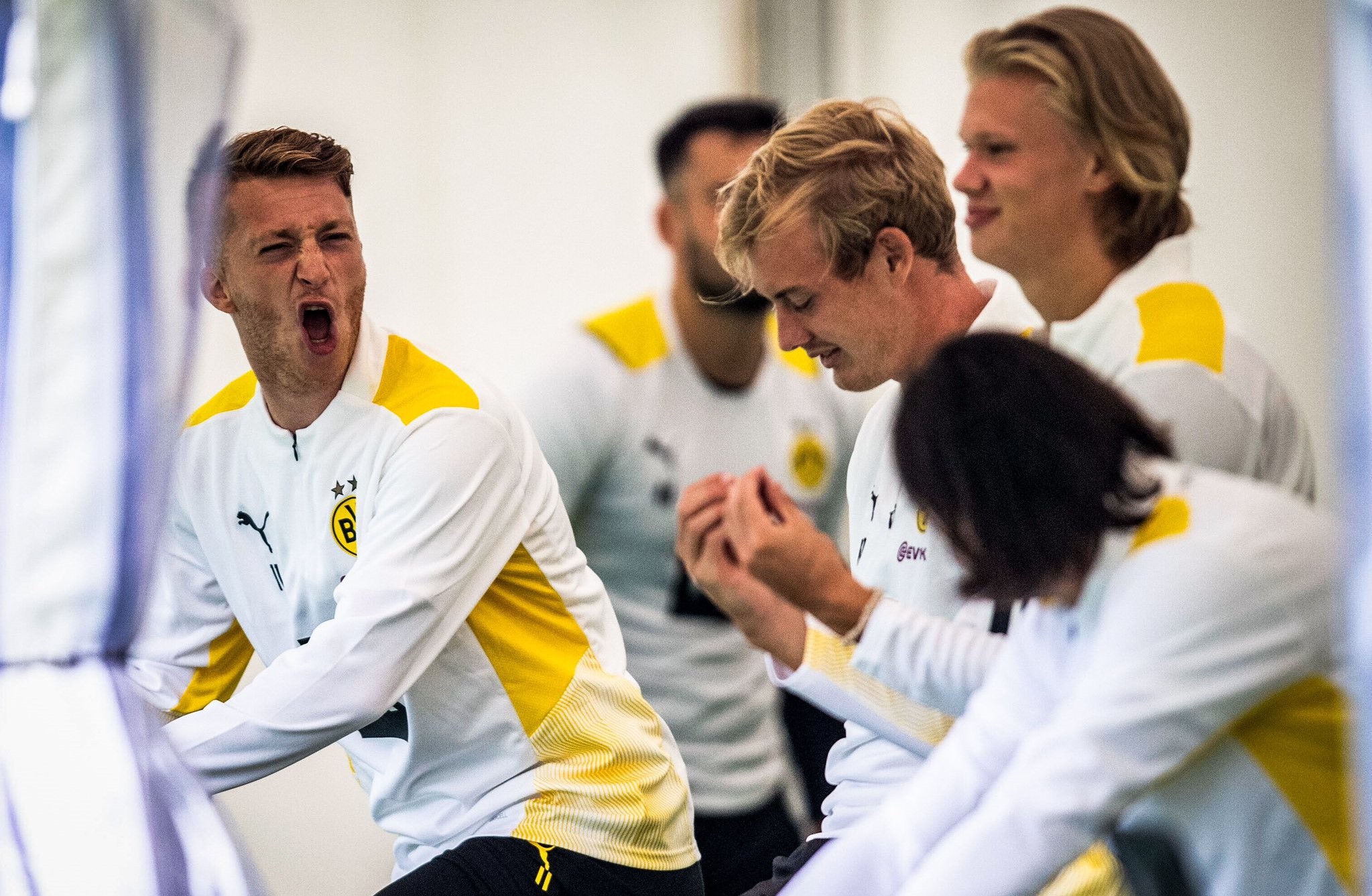 A new season is well and underway and with the abundance of ambitious teams it might get a bit overwhelming trying to follow the leagues across Europe. Just the top five leagues have 98 teams between them, all with their hopes, goals, and tribulations for the season. Yet these clubs are most likely to provide for the most entertainment value across this 2021/2022 campaign for the listed various reasons. 
Paris Saint-Germain
If this transfer window doesn't make neutrals give Ligue 1 and Paris Saint-Germain the time of the day, nothing ever will. In one team we will once again have Neymar and Lionel Messi, who will be in a national league other than the Spanish. Where he will also be playing alongside his longtime arch-nemesis Sergio Ramos. Accompanied by the felow newcomer and top goalkeeping talent in the world Gianluigi Donnarumma. Who will have top right-back talent Achraf Hakimi and battle-tested Gini Wijnaldum in front of him. In a team that already had Kylian Mbappe and Marco Veratti.

All that after embarrassingly losing the title to the severe underdogs Lille last season. Half of the team will have the chip on the shoulder. Same as the manager Mauricio Pochettino who will need to be intimidating with a legitimate super team, possibly the greatest that was ever created in football history.
Atalanta
Even if a transfer embargo was enforced on Atalanta this summer, the Bergamo club would be a certified must-see TV program. Simply because with Gian Pierro Gasperini they've built an unshakeable reputation for being the most attacking side in Europe for the past five years. In that period, over 244 matches, the Italian side scored 484 goals! Recording a goal difference of +196!
This summer they continued with their now trademark shopping in which they brought in relatively cheap but elite promising or proven squad players. Davide Zappacosta belongs to the latter bracket, while Teun Koopmeiners (23), Matteo Lovato (21), Merih Demiral (23), and Giuseppe Pezzella (23) are the ones to watch for this, and next seasons.
Brighton & Hove Albion
A choice in order to enjoy yourself but also to secure bragging rights amongst your friends as being the first one in your crowd to appreciate future top-six club manager Graham Potter. With the English manager arriving at the club two seasons ago, his style is well and implemented around the Falmer Stadium. His win ratio of 29.7% and two placements just above the relegation zone don't tell the story of the beautiful football The Seagulls have been playing.

Last season, Brighton often had great chances to win against big sides - as they didn't play them tentatively - only to lose out or draw last minute. This time, watching BHAFC will certainly ensure some upsets over the favoured side, while getting to learn the ins and outs of Potterball. Which is not a form of quidditch.

Manchester United
The Red Devils finally had a great transfer window by bringing in Jadon Sancho and Raphael Varane, with the biggest cherry on top being the return of Cristiano Ronaldo. No one was going to miss his return to the Theatre of Dreams and so far the first episodes have exceeded expectations of the trailer. Ronaldo scored four goals in his first four matches with the club and Manchester United looks like they could be legit title contenders as early as this season.

With Ronaldo being 36, any chance to watch the absolute legend of the sport compete should be taken, same as with Messi in Paris. Only with CR7, the story has a more emotional, poetic nature.
Barcelona
For the first time in 20 years, the world is watching Barcelona without Lionel Messi. That enough makes their journey interesting enough to watch. Furthermore, with the finances of the club being the way that they are, there is a sense with Barcelona that we are watching a team with title aspirations that have the threat above it similar to relegation-zone sides. Over the course of this season, off the pitch as well as on it, the fate of the Barcelona football club will be decided. Whether the team will manage to boost their recovery with sporting results and fill up their coffers, or they will have to have longer healing up period. Making for the excitement of every moment that much greater.

Furthermore, Barcelona has some very promising youngsters who we can watch develop and elevate the fans' hope. Pedri and Ansu Fati being the main ones but La Masia always has someone else in the quarry tunnel, waiting to come out into the light. With now the biggest shoes to fill.

Borussia Dortmund
If the prospect of watching Erling Haaland doesn't excite you, football might not be the sport for you anymore. The 21-year-old striker has scored 66 goals in 66 matches for Borussia Dortmund since arriving from Red Bull Salzburg a little more than a year and a half ago. Alongside 19 assists. The unique physical specimen has seemingly added headers to his already impressive arsenal and the Norweigan sensation is as hyped as a player has ever been on the pitch.
Yet, he is not the only component of BVB. With the new manager Marco Rose the club has a playing style that is very similar to the black and yellow club's most recent golden age when Jurgen Klopp led it. Alongside Haaland, there are other top young talents like Jude Bellingham, Gio Reyna, and Donyell Malen. Helped by the Germans Julian Brandt and Marco Reus, making for a dizzying final third.

Roma
It's simple, it's the Jose Mourinho effect. The Special One's return to Serie A was always going to be interesting but especially as he recorded his best-ever start at a club winning the first six games in charge of Roma. A loss to Verona stifled the hype a bit, otherwise, it would've made the ground underneath the Colosseum melt. With Giallorossi, the Portuguese also has the chance to disprove his often criticism that he isn't able to develop talents as at his disposal he will have Italy's top talent Nicolo Zaniolo.

Also, with Mourinho, following the club has that additional entertaining element of his character and often deliciously provocative and unique statements. While waiting for the whole show to erupt with Jose combating either his colleagues, the referees, or possibly even his own players.
Manchester City
Winning the three out of the last four Premier League titles, having the world's most revered manager, and a transfer spend that would make most countries envious, well of course Manchester City are must-see TV. But the aspects on which to focus on are quite interesting to mention as well. It is a rare occasion in which a world-class club will be going into a season without a propper first-team striker. So how will Guardiola - who experiments even when he doesn't have to - go on about solving this season-long issue will be quite interesting from game to game.
Not to mention that the Citizens bought the most exciting player of the league and probably broader in Jack Grealish. Watching what 100 million pounds can do will have fans focus on every bit of Grealish's faints and dribbles. As they should.
Bayern Munich
If you are a fan of a certain activity, it makes sense you will follow the dealings of the individual who is the best at it. For football, that is Robert Lewandowski. There is no doubt that the Polish striker has been the best player in the world for the past two campaigns and he has no intention of stopping.
Watching Bayern trash teams across the Bundesliga might not be everyone's cup of team, but they are missing out on some beautiful team football. Now employed by a new manager Julian Nagelsmann, one of the top managers in the game who didn't have a notable playing career, making for another interesting aspect of watching Bayern. If that is not enough, the Bavarians are often treating Champions League clubs like they are Greuter Furth or Bochum.