More trouble at Barca: Messi fires back at statements made by people close to Griezmann
19.11.2020.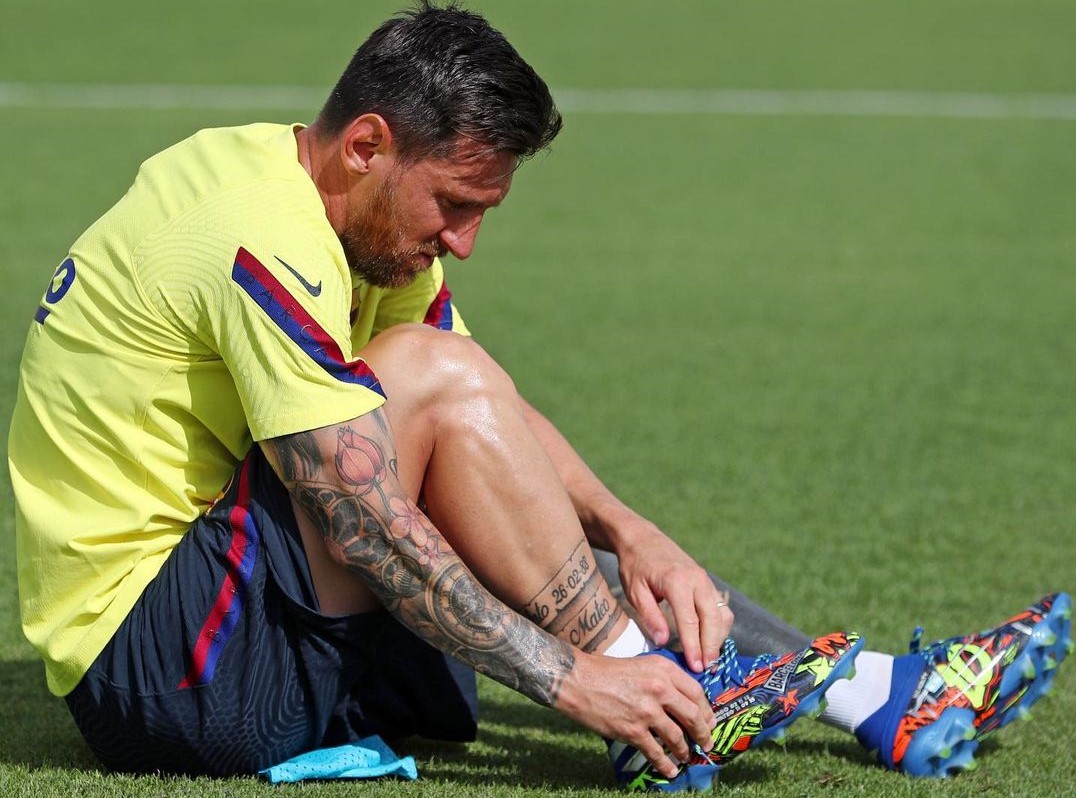 Another day, another issue at Barcelona. After several statements made from people who are or were close to Antoine Grizemann, Leo Messi felt he had to react. The superstar was criticized by both the Frenchman's uncle and his former agent, who both stated he runs the club. Messi responded rather annoyed as he was prompted by reporters.
Messi was swarmed by reporters and questions about the statements the Griezmann side.
"I'm tired of always being the problem for everything at the club," said Messi.
???? Leo Messi, a su llegada a Barcelona, preguntado por las declaraciones del tío de Antoine Griezmann

??? "Estoy un poco cansado de ser el problema de todo en el club"pic.twitter.com/tiaVi81D4D

— El Larguero (@ellarguero) November 18, 2020
Eric Olhats, the scout who discovered Antoine Griezmann and who represented the Frenchman until 2016 reinforced the belief that Messi is the "little dictator" as he is infamously called by some at Barca.
"Messi has power over everything. He is both the emperor and the king, and he did not like the arrival of Antoine. His attitude was deplorable, he made him feel it. It is a regime of terror. Either you are with him or you are against him… He is good on the pitch, but bad off of it. Last season, when Antoine arrived, Messi wouldn't speak to him, wouldn't give him the ball. He created real trauma during the adaptation period. That certainly left a mark," stated Olhats.
The former agent/scout continued defending his best find.
"I've always heard Antoine say that he didn't have problems with Messi, but never the reverse. He has never been in conflict with anybody, he's not like that. And it's not because of a lack of courage or personality. He just loves football and nothing else, he doesn't want to get into fights with anybody."
Far more inflammatory were the statements of Griezamnn's uncle who stated that the training at Barca is set up to Messi's taste.
"With Messi, I know what's going on inside the club – it's not easy. Basically, Messi doesn't work hard enough at Barca and the training sessions are structured in order to please certain people, which is fine if you don't want to work. Antoine needs to work, even though others don't need as much effort to play well. He's the other way around – he needs to put in a lot of effort for himself," stated the uncle.
On the other hand, things are not looking good for Griezmann long-term too as the frontrunner for the Barcelona presidency Victor Font stated that the purchase of the Frenchman shouldn't have happened.