Montella sacked by Fiorentina after amassing a terrible win ratio
22.12.2019.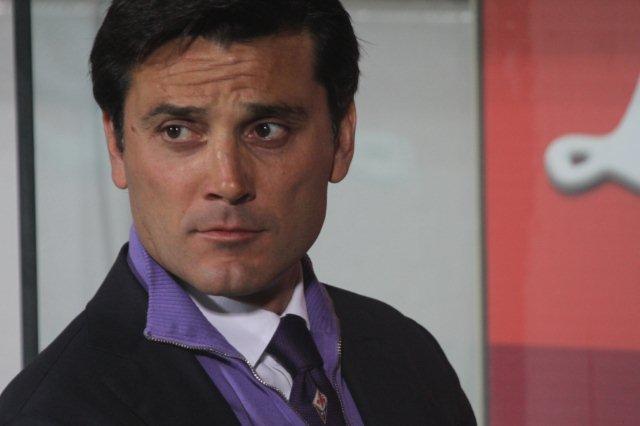 Only 19 points from the possible 72 since his appointment on April 10th and just one point in the last six games cost Vincenzo Montella his job at Fiorentina. The former striker was sacked by Viola, the club has announced, and with an abysmal win ratio of 22.22%, it's only surprising why it took so long.
Fiorentina issued a statement that in part says.
"Given the need to rediscover the necessary grit and determination on the pitch and produce an immediate turnaround, the owners and management decided that a change of coach was the best option.
The club would like to thank Vincenzo Montella for his efforts and commitment in recent months and we wish him every success in the next chapter of his career."
Club statement: Vincenzo Montella relieved of duties as Fiorentina coach.

FULL STATEMENT ?? https://t.co/myMbWyBIyw#Fiorentina pic.twitter.com/XrhUOYTtZN

— ACF Fiorentina English ???????? (@ACFFiorentinaEN) December 21, 2019
Montella himself issued a statement in which he thanked the club and excused himself to the fans, but mostly explained his performances by sharing the blame.
"Florence and Fiorentina fans deserve more. From everyone. There is no doubt about that. It's a group of fans that will always have a place in my heart.
Some mistakes were made. By me, by my staff, by the players. But probably not only by us. I would've liked a team with players ready to go at this level, a mixture of youth and talent, but the indication was to focus on 'our' youngsters and more experienced figures.
Perhaps in light of that, nobody asked me anything, in fact I was never given an objective for the season: not by the owner, nor the directors," wrote Montella in the more pertinent part of his letter.
Fiorentina's director of sport Daniele Prade explained the decision the chairman Rocco B. Commisso made.
"It's not easy to find a strong replacement, but patience has its limits. It's a very tough moment, we can only apologise to the fans. The president wants to reflect. He has never sacked anyone, but the situation is very complicated, despite the many extenuating circumstances."
Potential new managers include Beppe Iachini, Gigi Di Biagio and Davide Ballardini, while the first choice Luciano Spalletti is still under contract with Inter. President Rocco Commisso had dropped hints he wanted Gennaro Gattuso, but was too late, as he was already signed by Napoli.
Spalletti is the first wish, especially as he has plenty of international experience at Roma, Zenit and Inter, but above all is a lifelong Fiorentina supporter.