Modern era record shattered, Mitrovic is now pushing for 20th-century numbers
24.2.2022.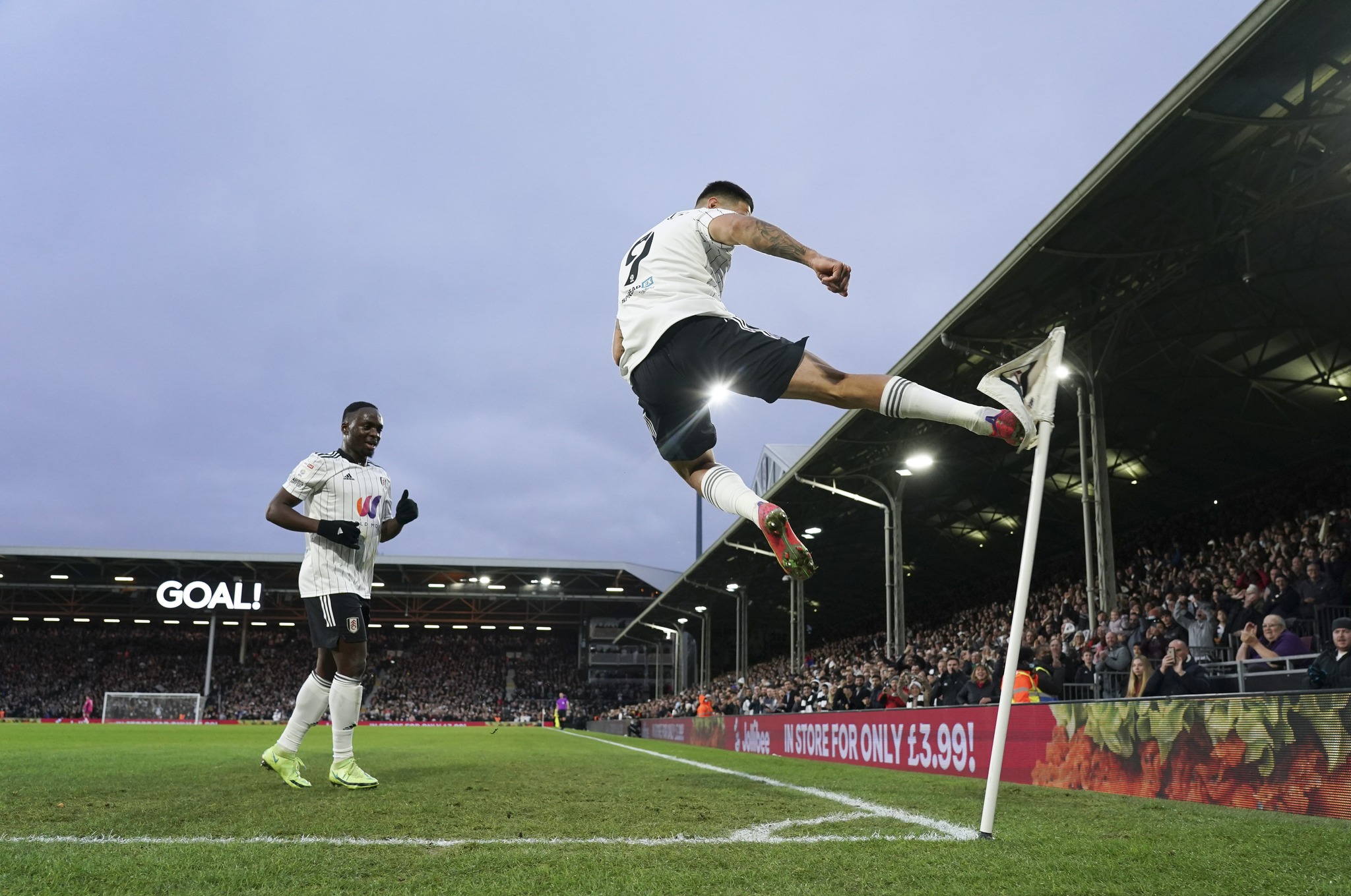 'Should've been a hat-trick' gruntled Aleksandar Mitrovic following a brace in Fulham's victory over Peterborough 2:1(1:0). Two goals that made the Serbian beat the Championship goalscoring record set by Ivan Toney just a season earlier. Mitro went in the game with the tally of 31, Toney's best, and added the two more!
Beating the record of the modern-era of English second division, since it's rebrand in the 2004/2005 season. What's all that more impressive is that Mitro achieved it with 14 games left to play with Fulham!
Furthermore, he missed two of Fulham's games in the Championship, making his tally of 33 goals with 30 games played.
"It's a nice night. It's always nice when you score goals and break records. It's going to sound cliche but I'm focused on my team. I score goals, I broke the record, but without my team, I would not be able to do this. The manager, the way we play, everybody deserves credit," stated Mitrovic.
Going on to possibly subconsciously quote a part of the song the fans remade for him, Mitrovic explained how he's putting up these wild numbers.
"As a striker, you want more and more. Today, to be honest, I could have scored two or three goals more. But I guess you have to be happy at the end of the day. I broke the record with 14 games to play. It's a nice feeling. I feel really good on the pitch. I feel I'm in the best shape of my life. Physically, mentally. In everything."
The manager Marco Silva stated that the record-break reflects on the team philosophy and as Fulham had a stretch of scoring 19 goals in three games, it's hard to argue against him. He also revealed that Mitrovic remained calm in the dressing room.
Not only goals, Mitrovic has also contributed seven assists, the most he has ever done in a season. Putting his goal involvement number to 40 in 30 games and the 27-year-old Serbian explained how Marco Silva's tactics allow him to flourish.
"For myself, I have more freedom. I can move around, I don't need to always be in a striker's place. I can drop deep if I want to. It depends on how I see the game, and the manager gave me that freedom to do a little bit more. That's allowed me to see how the defence will react to me. If I move around, are they going to follow me? Are they going to leave the space?"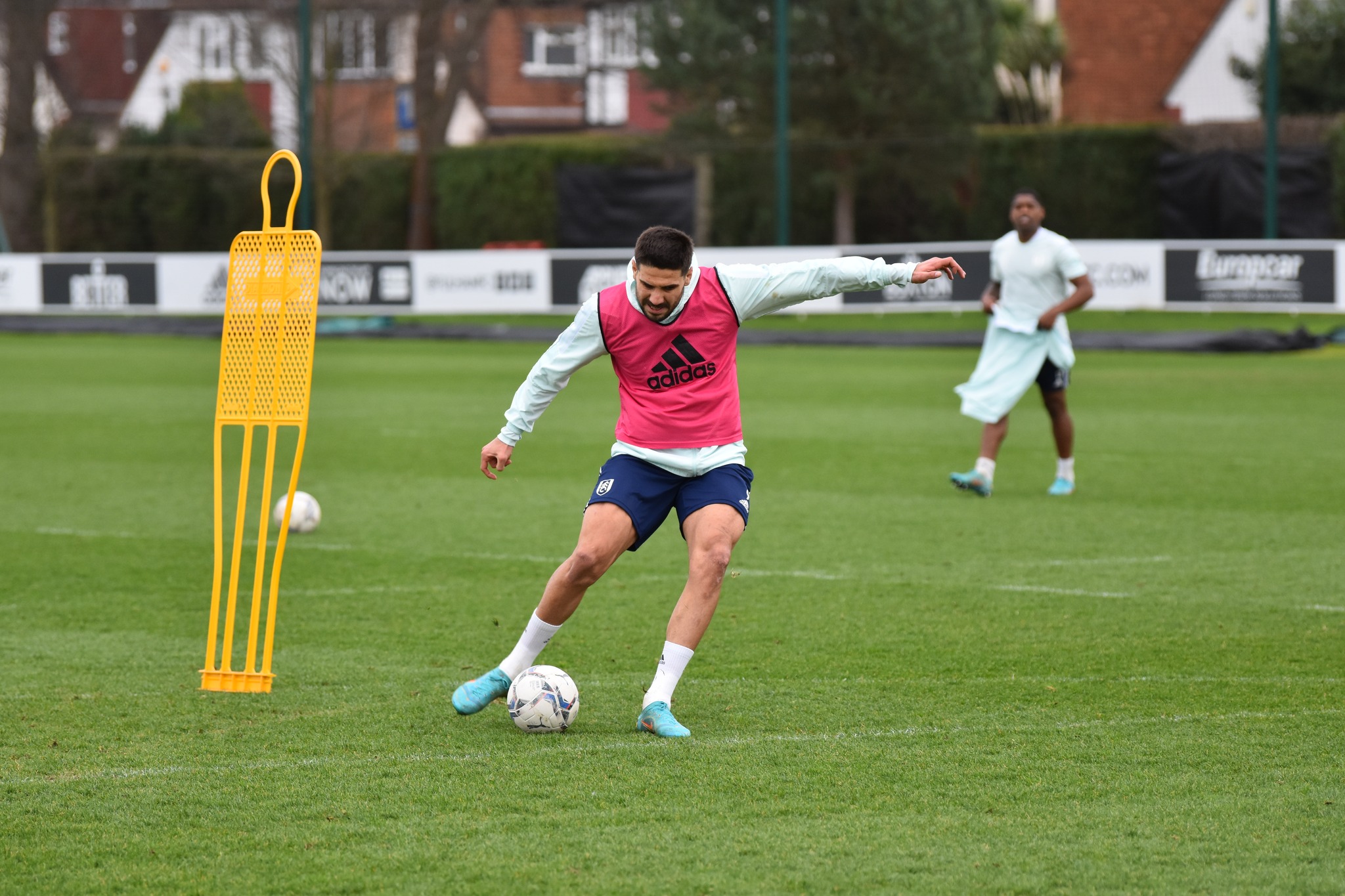 Ivan Toney's record is down, but others remain. In the 46-game era of the English football, Guy Whittingham holds the record for the most goals at 42, scored for Portsmouth in the 1992/1993 campaign. While Mitro is scoring 1.1 goals per match, with 14 left, he is on the course of getting to 46 goals himself and was prompted whether he can hit 50. Yet that's not how he approaches the game.
"To be honest, I never thought this far ahead. I always set myself a small target. My first target (at the moment) is to get to 35. When I get to 35, I go to 40. I try to hit five-goal targets as fast as possible. I try to score every game, that's my job."
While the best tally in English second-tier stands unreachably high, at 59 goals scored by George Camsell for Middlesbrough in the 1926/1927 campaign.