Milan attempting to solidify their great start with a €40,000,000 defensive signing
20.11.2020.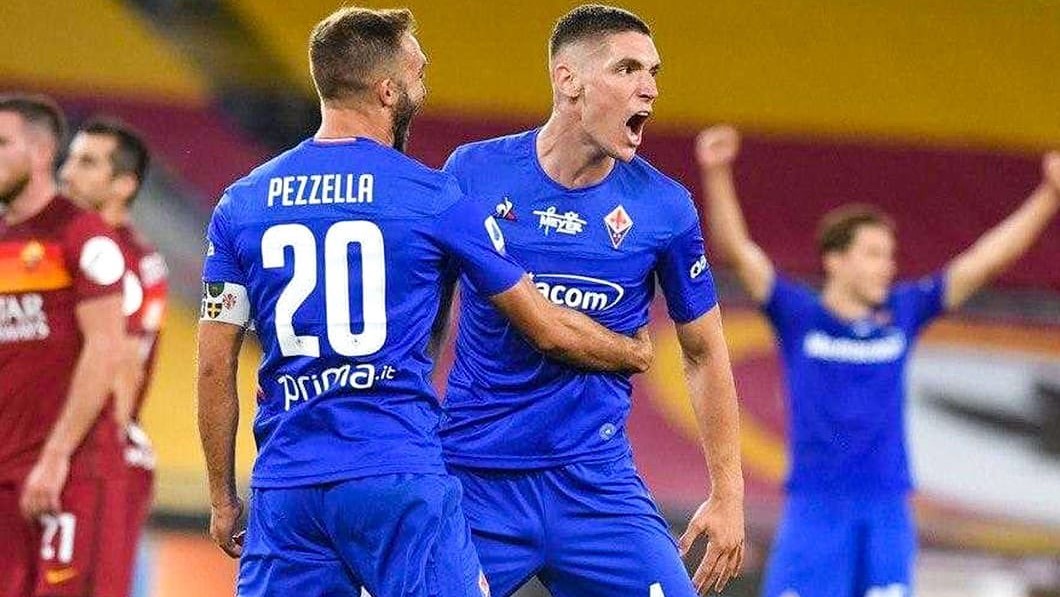 After seven games of Serie A Milan are proudly standing at the top of the table without a loss and the Rossoneri are trying to strengthen their position and shorten their return to the top of Italian football. With the majority of signings in the previous times coming in the midfield and forward positions, the club is now looking to bring in a centre-back.
The pick has fallen on Fiorentina's Nikola Milenkovic, a 23-year-old with 94 Serie A games under his belt already, and 148 total games played for Viola and his native Partizan Belgrade. With 195cms, Milenkovic is quite the aerial threat, scoring five league goals last season and already bagging one this campaign.
He also offers versatility as he played more games as a right-back than a centre-back in the 2018/2019 season. Proving he has the technical skills to be a full-back, but his physicality is certainly that of a centre-half.
With 26 appearances for Serbia already, Milenkovic has the international experience as well.
Naturally, such a proven, young centre-back with undeniable professionalism is hard to come by and Milan would have to pay up. Rossoneri are looking to give €10,000,000 right away this summer for a loan and then pay another €30,000,000 for the full transfer fee.
Viola are wanting more but as Milenkovic has a contract until 2022, Milan's offer seems quite fair.
Fiorentina are banking on the interest of other big clubs to start a bidding war and get more money for the rare product they have in their shop window. Inter and Juventus are both interested, however, it's the city rivals posing a bigger threat as Juve is full of young centre-backs. While Tottenham is mentioned as a possibility too with Milenkovic fitting the bill of Jose Mourinho's prefered tall, imposing players.