Messi wins the sixth Ballon d'Or!
3.12.2019.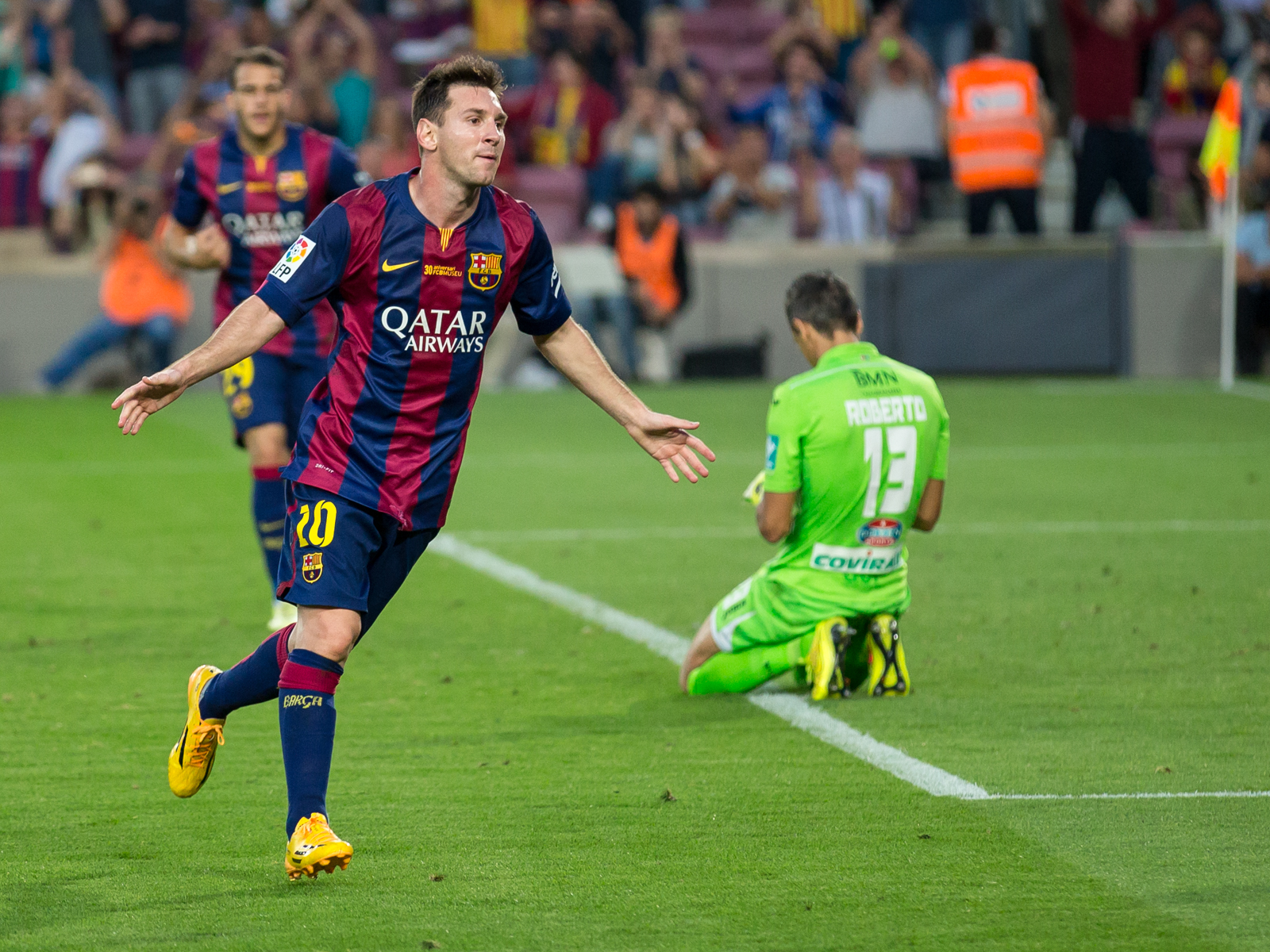 Barcelona forward Lionel Messi has won the Ballon d'Or award for the world's best player for the sixth time. With this individual award, he goes one up on his eternal rival Cristiano Ronaldo.
It is the Argentinian's first Ballon d'Or since 2015 and comes after he scored 54 times for club and country in 2018-19.
Virgil van Dijk was second in the voting, while CR7 was third. For 11 straight years there have been only winners from La Liga, as Ronaldo's and Messi's duopoly was extended last year by Luka Modric.
Messi had another recent success as by scoring the late winner goal vs Atletico, Messi now has 614 goals for Barcelona - more then the 2nd, 3rd and 4th top scorers of Barca combined (613)! He was asked how long can he keep on playing.
"I'm 32 already and on my way to 33. I said a long time ago that it all depends on how I feel physically. But today I feel better than ever on a physical and personal level, so hopefully, I can stretch it out a lot more," said the Argentinian.
Ronaldo didn't appear at the gala, and Messi downplayed the importance of it, saying that Cristiano couldn't have made it. Even though Leo repeatedly states that he values team trophies over individual awards, he did admit to having more Ballon d'Ors than anyone.
"On one hand, I liked having five and being the only one who did. When Cristiano Ronaldo pulled level with me, I'll admit that it hurt a little as I was no longer alone at the top. But, at that moment I deserved the Ballon d'Or and I couldn't do much more about it.I understand why I didn't win, as we haven't won the Champions League and winning that competition gives you a better chance of winning the Ballon d'Or."
Centre-back Matthijs de Ligt won the Kopa Trophy, awarded to the best under-21 player and selected by former Ballon d'Or winners.
Liverpool keeper Alisson won the inaugural Yashin Trophy for best goalkeeper, ahead of Barcelona's Germany international Marc-Andre ter Stegen and Brazilian compatriot Ederson of Manchester City.