Messi watch: PSG outbids City and employs Di Maria and Neymar as negotiators
28.8.2020.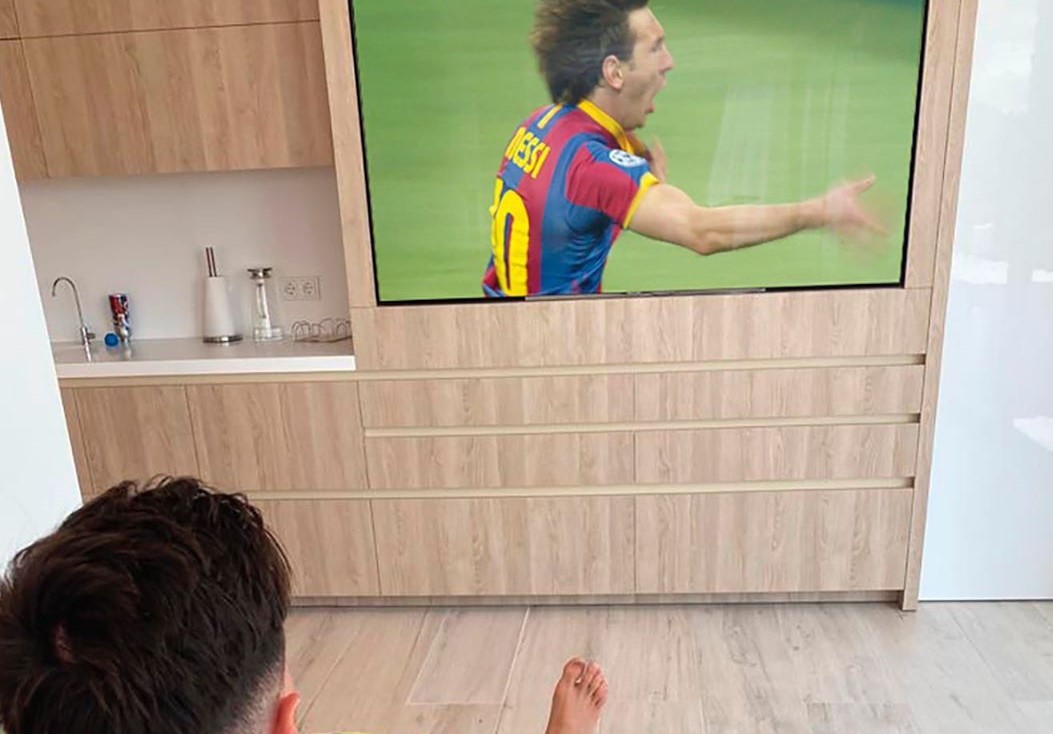 While some media members announced that Leo Messi will break his silence on the matter the Argentinian has yet to openly communicate his status. But developments are in motion as Manchester City will have a far tougher time to secure the signature as Paris Saint-Germain has undergone an offensive.
Reports state that PSG offered Messi far better conditions than Man City, and also that the English can't really pay the fee due to FFP. But as City knows the best, those rules don't apply for everyone and are more a boogie man than a proper law.
Furthermore, PSG hasn't laid down only a monetary push as the club employed both Neymar and Angel Di Maria to persuade the 33-year-old to move to Park des Princes. Obviously, the Brazilian has a tight relationship with Messi from their Nou Camp days and Di Maria is an international teammate.
It seems that if PSG wants to seal the deal, they should also go for Luis Suarez as well, as the Uruguayan is getting pushed out of the Catalan club and is Messi's best friend in football. Since Edinson Cavani left France's capital, PSG are in need of a striker too.
With Paris, Messi might not even need to relocate his family as the distance is far closer than Manchester. Not to mention the weather. PSG also offers long-term stability as they reportedly offered Messi a five-year contract, lasting up to his 38th year. With the last two seasons to be spent at PSG's MLS partner club NYCFC.
To make matters even worse for City, in case that the fee will be needed, the exchange of players might not help as Ronald Koeman doesn't see Gabriel Jesus as a Barca striker.
City can sigh a bit relief because it will not be a battle on as many fronts as first imagined. Because Bayern Munich was one of the teams that were considered a possibility, having better revenue than PSG for example, but club's CEO Karl-Heinz Rummenigge denied that possibility.
"We can't pay a player of that size. It is not part of our policy and philosophy. Honestly, hearing that Messi could leave Barcelona makes me a little sad. Leo has written the history of that club and in my opinion, he should end his career with the Blaugrana. There are internal and private aspects there that I don't know about and that is why I will not interfere," said Rummenigge.  
Interestingly, the executive was asked how City and PSG are capable of offering such money while Bayern isn't.
"I'm not bluffing, I don't really know. For me it would be like playing the Lotto. There is very little money around. It's true, Chelsea have already spent 250 million, but they have just returned from two transfer windows that saw them spend no money due to an embargo. At the time of COVID it is not easy for any company. A rich owner is not enough. He must be very rich."
So far Chelsea has "only" spent €143,000,000 so obviously Rummenigge believes Kai Havertz's €100,000,000 is just a matter of time.

Fans of Leo Messi's first club, Newell's Old Boys, held a parade in Rosario to encourage him to return home ??? pic.twitter.com/42IHt1D8bd

— B/R Football (@brfootball) August 28, 2020
While all of this noise is happening in Europe, in Messi's hometown of Rosario, the fans of his - so far- only other club Newell's Old Boys held a march to bring their prodigal son back. Messi did say he wants to finish his career there but it's hardly the time.