Messi reaches new milestone but Barca distances away from the top
2.7.2020.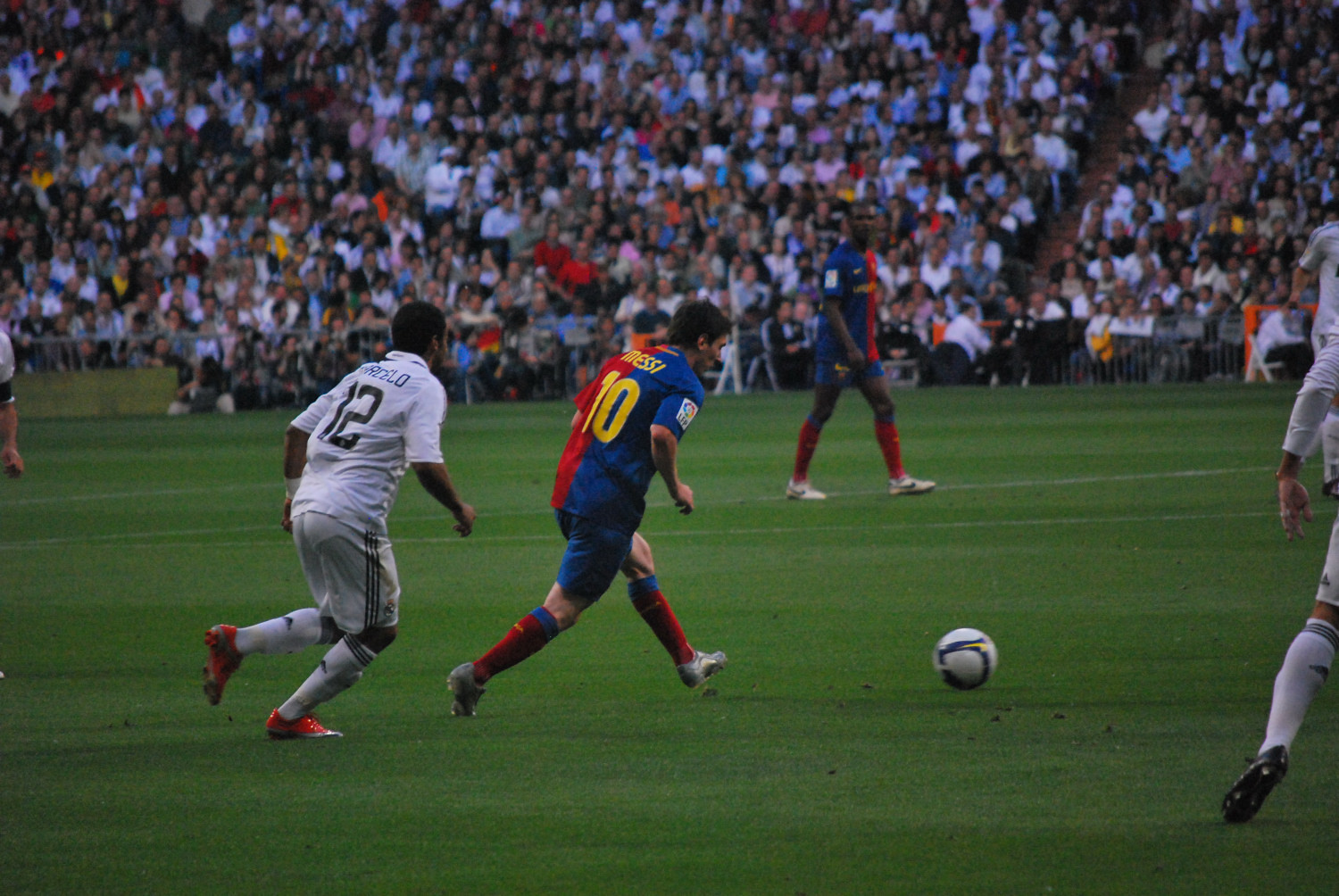 Atletico Madrid hold Barcelona to 2-2 at Camp Nou and most likely helped the city rivals Real Madrid in La Liga battle for winning the trophy.

Three out of four total goals were scored after the penalty, while the opening goal was an own goal, the first in career for Atletico's Diego Costa.

The world saw Lionel Messi net his 700th career goal, but the result means more dropped points for La Liga's defending champions as they are one behind first-placed Real Madrid, who have a game in hand against Getafe on Thursday.


Atletico Madrid had three penalties but scored twice, both by midfielder Saul Niguez and Cholo Simeone's squad continues their race for Champions League places.
Atletico is in third place, two points ahead of Sevilla, who beat Leganes earlier in the day.

Simeone's smelled blood and decided to go more attacking in the rest of the game. In the end, we saw both teams pushing for the winner, but none came, meaning Barcelona could be as many as four points out of first after Real's match on Thursday.

The things do not look good in Barca not only because of the results failure but also because of the rumors on Messi's departure.


Lionel Messi is ready to leave Barcelona in 2021, according to reports.

Sources confirmed to @moillorens that Messi is angry about leaked media reports and frustrated about the squad's lack of quality: https://t.co/kPB5p7HEJe pic.twitter.com/MnskCiqleE

— ESPN FC (@ESPNFC) July 3, 2020
Home manager Quique Setien was disappointed after the match, as his team dropped a nice La Liga lead to give arch-rivals a top place and a chance to win first league trophy since 2017.


"It's a real shame and the league title is looking much harder for us with each game," said Barca coach Quique Setien, as his side have drawn three of their six games since the campaign returned after the coronavirus stoppage.

There is growing discontent among the playing squad with Barcelona coach Quique Setien, who has failed to win over the dressing room since becoming the new coach earlier this season.

The rumors are loud that Blaugrana is in turmoil with the tension between the players, the coach and the board and Messi is even thinking about leaving the club.

Will this happen? Hard to say, he needs a really big reason to leave after holding his presence in Catalunia for so many years with his all heart, and this is not related to manager Setien, more likely it's about players-board relation.