Messi: Ligue 1 teams are more powerful than in La Liga, matches are very intense with little space
10.10.2021.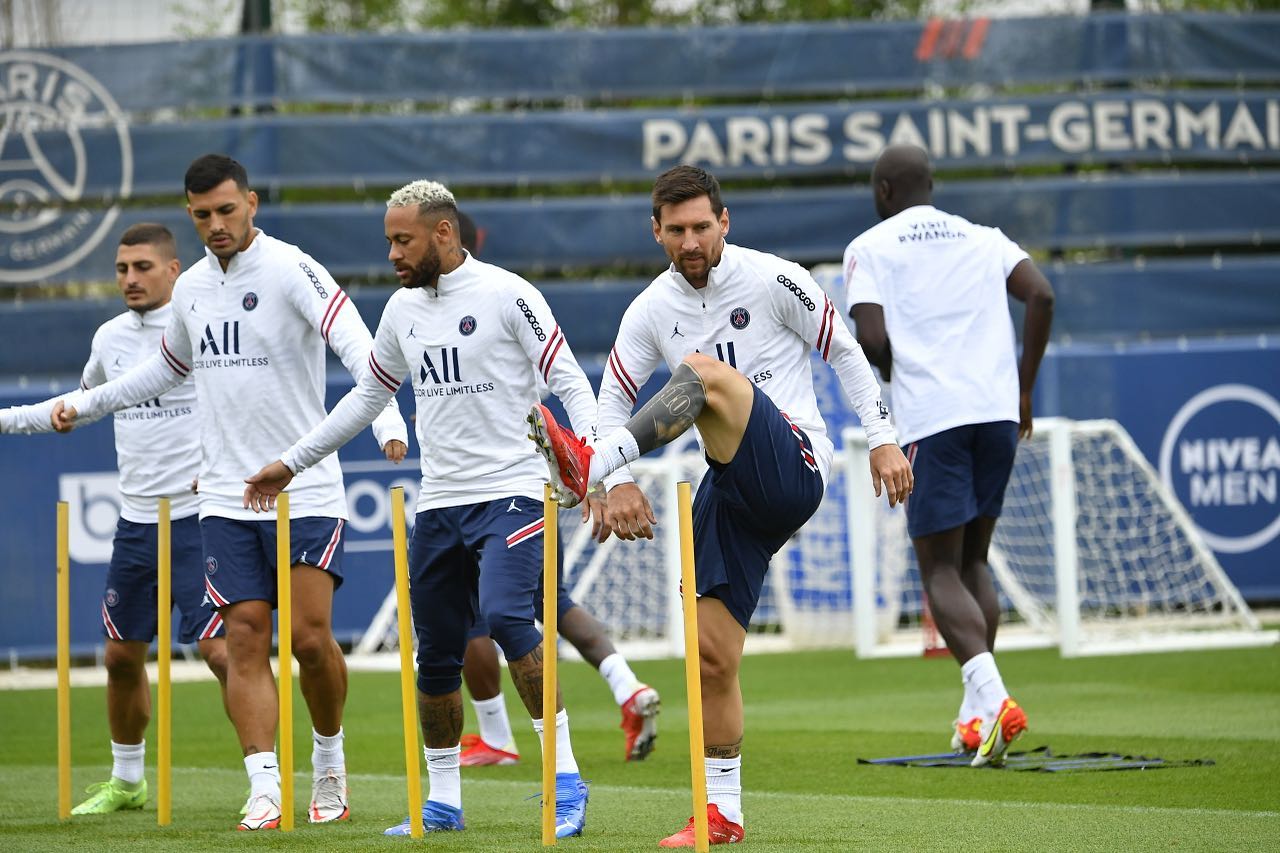 With Lionel Messi not having the stellar start to his Paris Saint-Germain career, with only one goal in five games and 370 minutes of action, questions were timidly started to being raised. The 34-year-old never played in a national league other than the Spanish one so his adaptation to Ligue 1 was under a loop. Now, Messi has made his first evaluation after only 190 minutes on the pitch.
In the first game in the league Messi played the entire 90 minutes, the superteam of PSG was defeated by Rennes 2:0. Overall, Leo played three games in the often disputed Ligue 1.
"I have really not been here long. I have played very few matches, so it is difficult to make conclusions. But, at first glance, this is a league that is a lot more physical than La Liga. Here, the teams seem more powerful and the matches are very intense, with little space. The majority of players are very strong. But it is still a little early for me to give a complete analysis of Ligue 1, because it is one thing to watch matches and another to be on the pitch for them," stated Messi.
No one is still worried by Messi's slow start and weak return as a move wasn't on the card at all for him.

"I came back to Barcelona to prepare the season after making the most of a few extra days off that the manager had given me. My idea was to sign my contract and then start training again straight away. I thought everything was sorted and that it was just missing my signature [on the contract]. But when I arrived in Barcelona I was told that it wasn't possible anymore, that I couldn't stay and that I had to find myself another club, because Barcelona didn't have the means to renew my contract. It shook up my plans."
With rumours of Manchester City's interest as well as that of PSG, Messi now confirmed there were other teams who made inquiries.
"Barcelona published a statement saying I wasn't going to continue, and from that moment on I was asking myself where I was going to end up. I had to find a new club to continue my career. I was lucky to be contacted by various clubs and one of them was Paris Saint-Germain. I'm grateful to the club because, from the beginning, they treated me well. They showed that they really wanted me and took care of me. I thank them and I'm really happy to be here today. I had other offers, but I have to admit that we came to an agreement quite quickly with PSG."
A move to Paris was made easier by the presence of his friends Neymar, Angel Di Maria, and Leandro Paredes.
"Yes, it was an important factor when I had to take my decision, because I knew I was coming to a new country and starting fresh. The fact that I knew I had friends in the dressing room allowed me to tell myself things were going to be simpler in terms of adapting. And I wasn't wrong, integrating has been very easy, notably because there are a lot of Spanish speakers, like me, and some friends like Ney, Lea [Paredes], and Fideo [Di María] who helped me when I arrived."

While on the other hand, Barca's new president Joan Laporta actually believed Messi would play for free.