Mbappe on what question would he ask the PSG president: Which players will you sign this summer?
12.6.2021.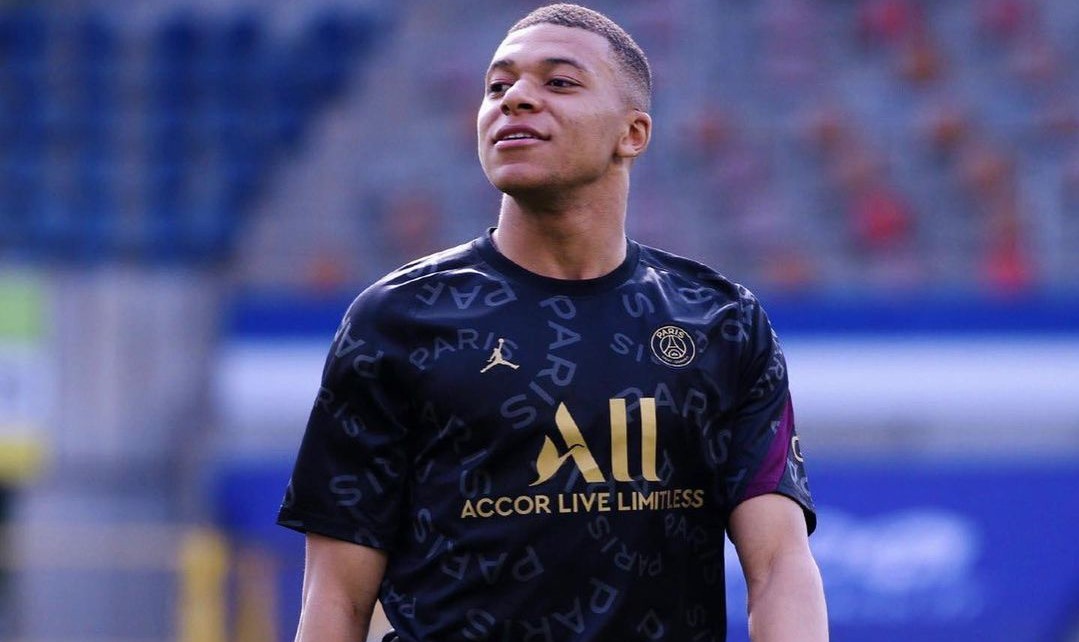 Kylian Mbappe is still 22 yet he has been around for a while now due to the age at which he exploded onto the scene. The forward enjoyed his best season in French football despite his side not winning a trophy by scoring 27 goals and making seven assists in 31 games of Ligue 1. He missed some games due to injury and he used that time to ponder on others.
Georginio Wijnaldum has been confirmed, Gianluigi Donnarumma is near, but Kylian Mbappe is still curious and demanding. Because the Paris Saint-Germain forward has one question on the list as a priority for the club president Nasser Al-Khelaifi: who else is coming to Parc des Princes this summer?
"The question I would like to ask Nasser Al-Khelaifi? It's the one I've been asking him for some time now: Which players will you sign this summer?" said the 22-year-old.
He also noted the three players whose interviews he would like to read.
"Gigi Buffon because I would like to know what he is going to do next; Leo Messi, because he does not speak much, so we would discover things. Mason Mount, he is a super player but we don't yet know much about him."
Speaking on other players, the speedster assessed his competitors in that metric whilst injured with interesting findings.
"Recently, I was speaking with my father about a player who impressed me from the stands – because I was not playing – because of his speed qualities, that is Jeremy Doku, at Rennes. In five years as a professional, I have never seen someone from a standing start demonstrate so much power. In terms of an incredibly quick player, I would also put Pierre-Emerick Aubameyang. Neymar too, certainly before his injuries. He could change direction with crazy ease. There are also players less explosive from a standing start like Kyle Walker at Manchester City. He is like a tank once he hits his speed once he gets into it."
As to his own speed, which still seems above the rest, Mbappe understands that sometimes it's a hindrance because it's tempting to use it to the maximum all the time.
"With Pochettino, we have done a lot of work on that. I had to improve my finishing, by adapting my style. When I arrive in front of a goalkeeper, I am travelling at 37km/h to 38.5km/h. It is not at all the same thing as a player who arrives in front of goal at 26km/h. I had to learn to decelerate a bit as I approach the goal to better control this pace. In training we have given myself a zone outside of which I must not shoot because, after that, the angles become too reduced and I find myself too close to the goalkeeper. It is starting to come off because I scored this season quite a few goals by shooting quickly, even before the goalkeeper or defender has had time to react."
But Mbappe is not going to slow down, especially this Euro, he is only to be more cerebral in regards to when to step on the pedal.
"I am not saying that I put the brakes on. Nobody asked me to. I have just learned to manage this pace to, for example, go as I approach the goal from 38km/h to 33km/h, which is typically the maximum pace for a defender. I am perhaps the player that creates the most chances in Europe. But I am not yet the player who scores the most. Pochettino told me that if I am able to finish these chances, I will finish my seasons with more than 60 goals. He tells me that I must heighten my standards and he is right."