Manchester City beats Arsenal - Liverpool's trophy celebration delayed
20.6.2020.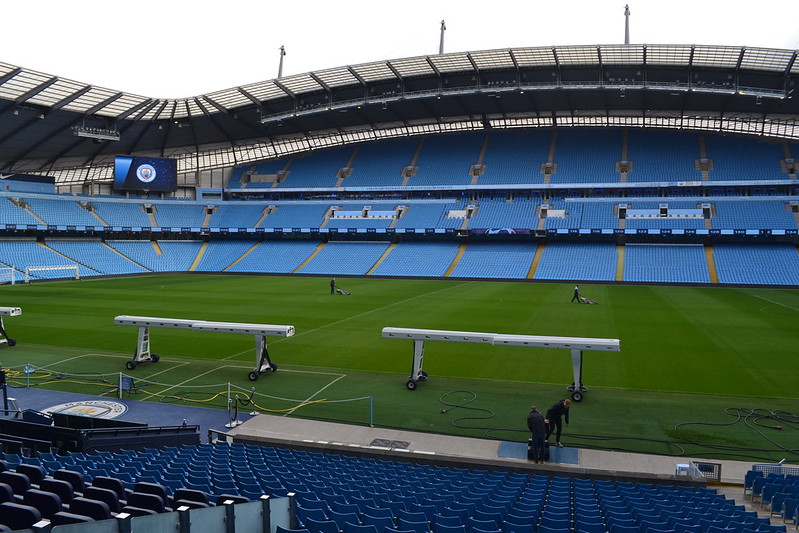 Arsenal loses in a match full of defensive mistakes as Manchester City secured a comfortable 3-0 victory behind closed doors on the first night of the Premier League's return.

Just like in Germany, Italy, and Spain, the Premier League is back - but without fans in stands.

However, the fans were in front of TV Screens - the huge match at the Etihad pulled in a staggering 2.6 million viewers with fans desperate to get their live football dose.

With this Manchester City win, it means Liverpool cannot celebrate the title at Everton on Sunday. 

Arsenal's David Luiz was sent off in 49th minute, just several minutes after he replaced his teammate tick before the first half ending. 

The defender was then sent off after dragging back Riyad Mahrez in the second half to give away a penalty, which Kevin de Bruyne executed perfectly in for City's second.


From the spot! ??

?? #ManCity pic.twitter.com/7GigOCo6va

— Manchester City (@ManCity) June 20, 2020
Substitute, a wonderkid Phil Foden scored a third, and a final goal for the defending champions, benefiting on a rebound from Aguero's hit.
Arsenal were poor on a day, and without two important players as their manager Mikel Arteta left Alexandre Lacazette on the bench and Mesut Ozil was kept out of the 20-man squad.
Victory for Citizens means Premier League leaders Liverpool remain six points away from winning the trophy- writing off any likely celebrations in Sunday's Merseyside derby.
On an evening with millions in front of the TV screens, players from both teams used their platform to promote the 'Black Lives Matter' campaign for racial equality.