Lyon goes to semis, City fail once again as Sterling unbelievable miss goes becking
16.8.2020.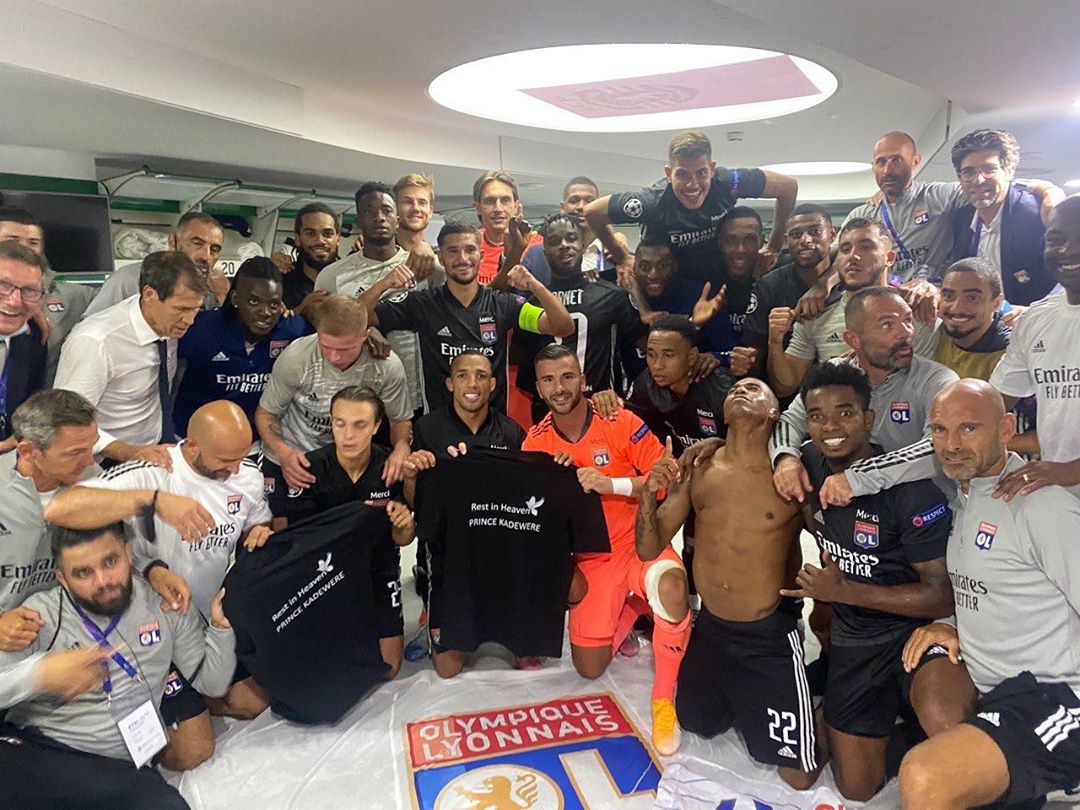 Even if the ties weren't decided in just one game the results of the quarter-finals would be wildly unexpected. As we have another first-time semifinalist after Lyon defeated Manchester City 3:1 (1:0) to schedule a France vs German semis.
City were the clear favourites coming into the match yet one of the richest teams in the world still failed to reach the top four of the Champions League once again. Recently, Inter's former president Massimo Moratti claimed that getting knocked out by Lyon is a major failure by Juventus as it wasn't PSG that eliminated them, but the 7th team in Ligue 1. And what goes for Juve, goes for City tenfold.
As in their match-ups with Lyon a year ago, Maxwell Cornet started off City in the 24th minute as Ederson was caught off-guard following a long-ball attack by the French side.
City bounced back in the 69th minute after a beautiful team effort involving Riyad Mahrez, Raheem Sterling, and then the scorer Kevin De Bruyne. The English side played much better in the second half and had far superior statistics after the final whistle but that won't be much of a comfort. Many analysts claim that this was the loss that goes on the CV of Pep Guardiola first of all as he was too wary of Lyon's counters.
Even diehard City fans are starting to acknowledge their manager as a genius but a flawed one who isn't suited for knockout football. Going with a different tactic that can be viewed as having three or five in the backline depending on how to look at it, Guardiola also failed to employ substitutes as early as it should.
Yet, there are still some talking points. While the referee blatantly helped Lyon in the Juve match with an unexisting penalty, the Lions also had luck in the 79th minute when Moussa Dembele's foul on Aymeric Laporte wasn't called in the build-up to the goal. Despite VAR and all.
Moussa Dembele scores to give Lyon the lead again. #UCL #ManCityOL
pic.twitter.com/JkhnVC9kyO

— Football World (@FTTV10) August 15, 2020
But in the end, the match will be remembered by one of the worst misses in recent years across all levels. Sterling showed once again that while he has vastly improved, is a deeply flawed player and missed an empty goal from three yards out despite not being guarded at all. Failing to make it 2:2 so late in the game crashed City's concentration and Dembele scored his second just a minute later with the help of Ederson.
The spirit of Yakubu celebrating 10 years anniversary in Sterling#BBNajia pic.twitter.com/r0N6ZiwoWN

— George Okafor (@iamgeorgielive) August 15, 2020
For the first time since 1991 no Spanish, Italian, or English teams are involved in the semis. We'll have a proper France vs Germany duel for the finals as Lyon are to play Bayern Munich, while PSG will face RB Leipzig.