Locatelli will rather stay at Sassuolo than join Arsenal this summer, as Juve's first offer gets rejected
18.7.2021.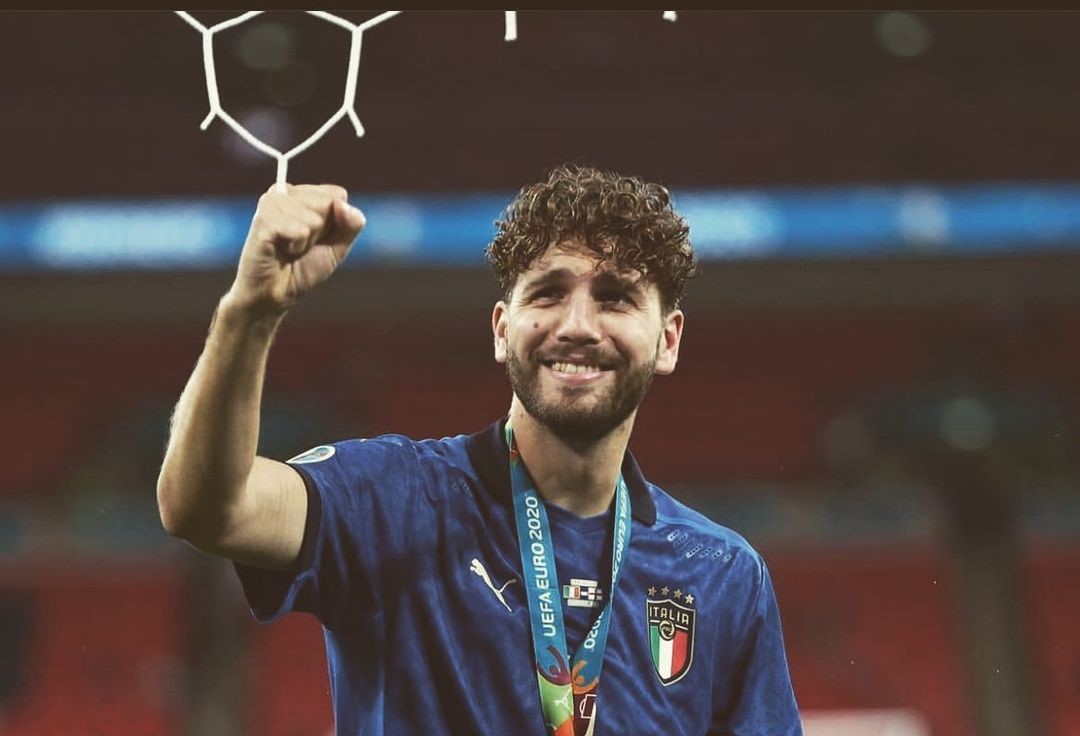 Manuel Locatelli was one of the stars of the group stage of the Euros, giving his place to Marco Veratti in the elimination part of the tournament. Yet the central midfielder has been compared to Andrea Pirlo, thought to be the next in line of Italian passing virtuosos. Arsenal have taken the bait but their seasons of underperforming have cost the side as the 23-year-old snubbed them easily.
In fact, Locatelli is preferring a stay at Sassuolo than a move to north London! Giving Juventus a lot of room for negotiation as the Italian press reports he will stay with his current club if they don't reach an agreement with The Old Lady.
The Turin club did have his solid first offer refused. Bianconeri were ready to pay Locatelli €30,000,000 next summer, with the player arriving on a loan first for the 2021/2022 season. With the purchase being an obligation. But Sassuolo wants €40,000,000 as that is what Arsenal is ready to invest.
The most likely of scenarios is that Juve will pay the loan €10,000,000 and the rest €30,000,000 to put this deal to bed. Although the buying club is still hoping they could save some money by giving a youth player or a backup one to Sassuolo, instead of the 10 million.
The Corriere dello Sport outlines Nicolo Fagioli, Nicolo Rovella, and Gianluca Frabotta, while there has also been mention of Rade Dragusin and Felix Correia. It's not believed that Juve will be ready to give up on these players for good, especially Rovella, so it might be a matter of some long-term loans.

Locatelli is a product of Milan's youth academy after starting with Atalanta, and he joined Sassuolo for €14,000,000 in 2018 after already playing 63 games for Rossoneri.
Arsenal are close to finalizing their other massive target Ben White, although they are going to pay the player with one season of Premier League football behind him more than Manchester United will pay for Raphael Varane.