Liverpool wins league title after 30 years of waiting
26.6.2020.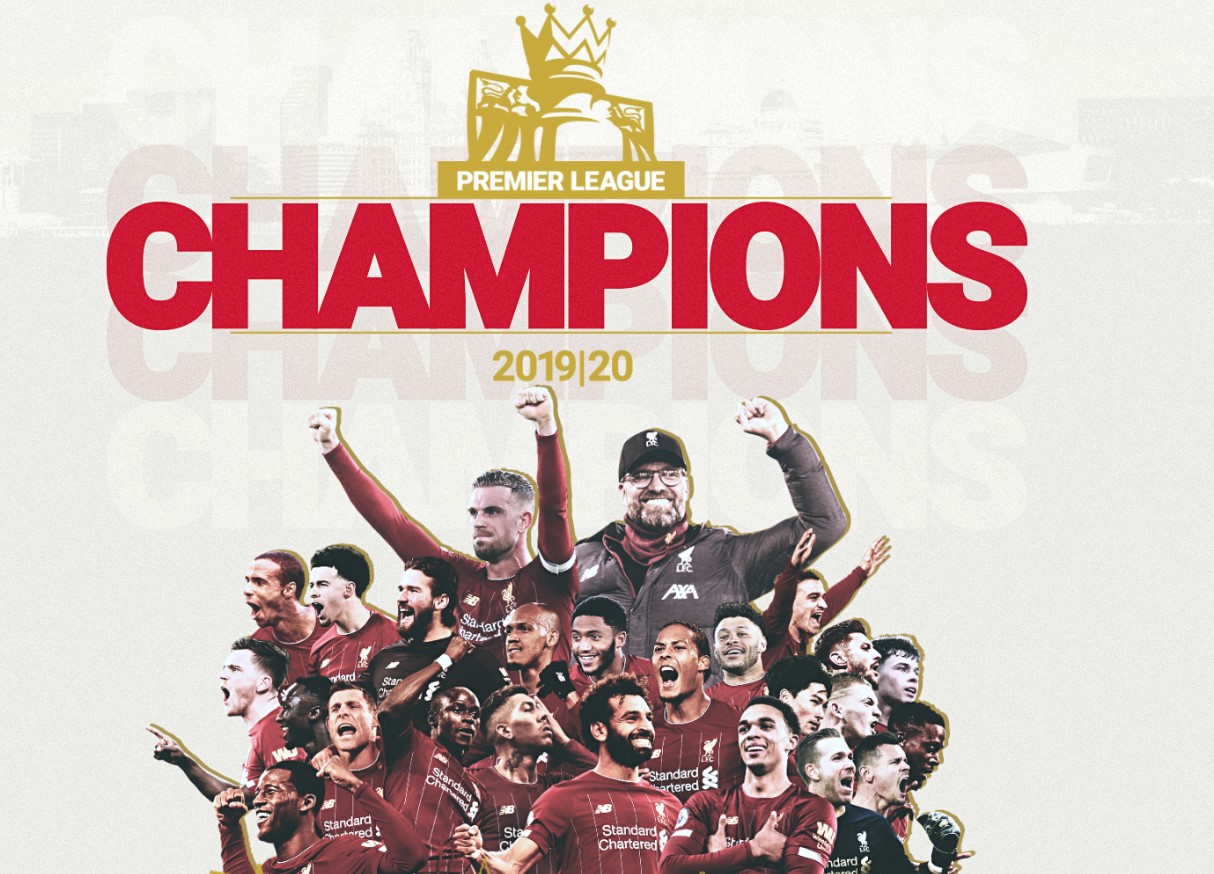 Liverpool's fans are celebrating all over the world after the club won the English Premier League title for the first time in 30 years.

Jurgen Klopp's side secured the trophy after Manchester City lost 2-1 to Chelsea, meaning Liverpool could not be caught with a 23-point lead over City with seven games remaining.

This title is the 19th in the club's history, moving them just one behind Manchester United's record. Liverpool will take to the field for the first time as champions on Thursday when they travel to City.

Even social-distancing rules and restrictions couldn't stop huge public gatherings because of the coronavirus pandemic - Liverpool supporters flocked to the stadium to show their joy at the success.

Every Premier League game were closed from fans so far since the return, so fans were not at the Anfield when Liverpool beat Crystal Palace 4-0 on Wednesday.


You'll Never Walk Alone rings out in the city centre as the crowds get bigger pic.twitter.com/W1AKrlXnm0

— Jenny Kirkham (@PJ_Kirkham) June 25, 2020
"We have all waited so long, everyone who has been involved in the club, they had been desperate to bring the title home for the supporters,"
former Liverpool captain Jamie Carragher, who sprayed a bottle of champagne in the air, told Sky Sports.
Jurgen Klopp has vowed Liverpool will not stop after winning the Premier League, with the manager promising his team will continue to improve.
"We will not stop, we really have to stay focused, because we see the opportunity. I will promise we will improve. "
"But this will not mean we will win everything, but that we will improve. City is exceptional, so I cannot promise that we will win something. "

As every time when he appears in front of media, Klopp reveals his healthy views on the football and life and therefore gives advice to those who listen.
"The consistency comes from the mix of determination, buying into ideas, attitude, character, personality. That's what makes this group special. They are confident because we won, but they are humble. If they stay humble, we have a good chance to be successful. "