Lewandowski on whether he could play with Haaland: I would have to train with him for two weeks first
19.1.2022.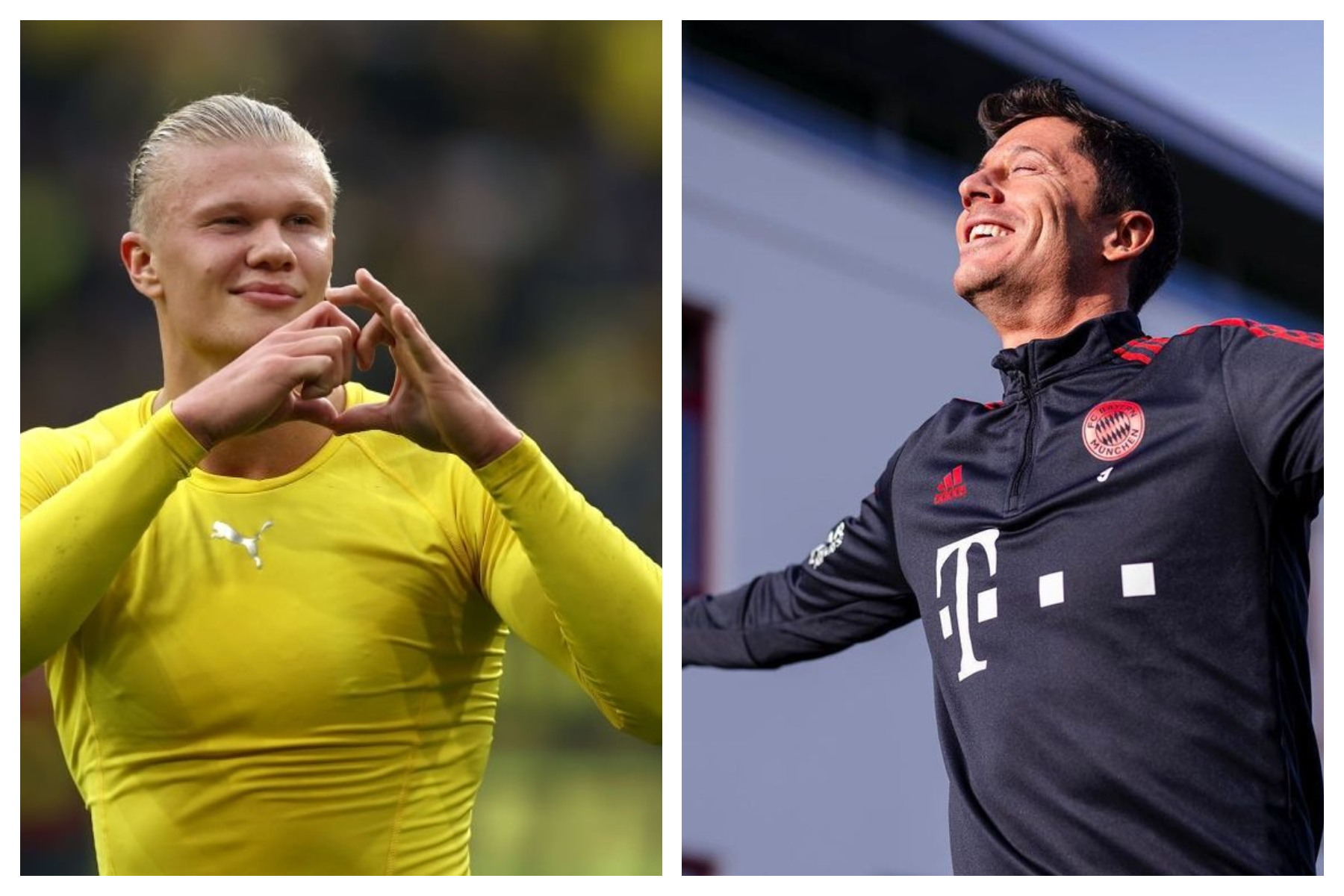 When Erling Haaland's agent Mino Raiola listed the four clubs who could get his most in-demand client, he did include Bayern Munich too. Making all the Borussia Dortmund fans wince at the thought of yet another star making the dreaded move from BVB to FCB. Now, FIFA's Best Player of 2021 Robert Lewandowski entertained the thought of playing alongside the Norweigan.
Alongside, as clearly, Lewa is not going anywhere and he will be the primary Bayern player for two more years at the least. As Haaland recently gave a statement that BVB is pressuring him into making a decision, his future is a topic of interest more than ever before.
The Pole gave an interesting, professional answer to the possibility of teaming up with Haaland though.
"I would have to train with him for a week or two, then I could say more about it. Erling is a different type of player than me, that's clear," said the best player in the world.
Both of them have made the very top of the list with the 10 most prolific goalscorers of 2021 in the top five leagues.

For now, Haaland is in the Bundesliga, scoring 15 goals this season, behind Patrick Schick with 18 and RL9 who has 23. The 33-year-old is pleased that the German league is a home to such figures.
"But he's a top player and I'm happy that he's playing in the Bundesliga and can show how good he is. For me personally, that means I just have to keep doing my job and be happy that there are players like that in the Bundesliga."
Haaland has been exquisite in the Bundesliga, scoring 55 goals in 56 matches, making 17 assists. His overall record for BVB goes over a goal a game, with 79 finishes in 78 matches, accompanied by 21 assists for 100 goal involvements already.
Bayern Munich and BVB already find themselves in a battle on a different transfer front, competing over a Czech wonderkid that won't be cheap.