Lewa becomes the fifth-best scorer in Champions League history
23.10.2019.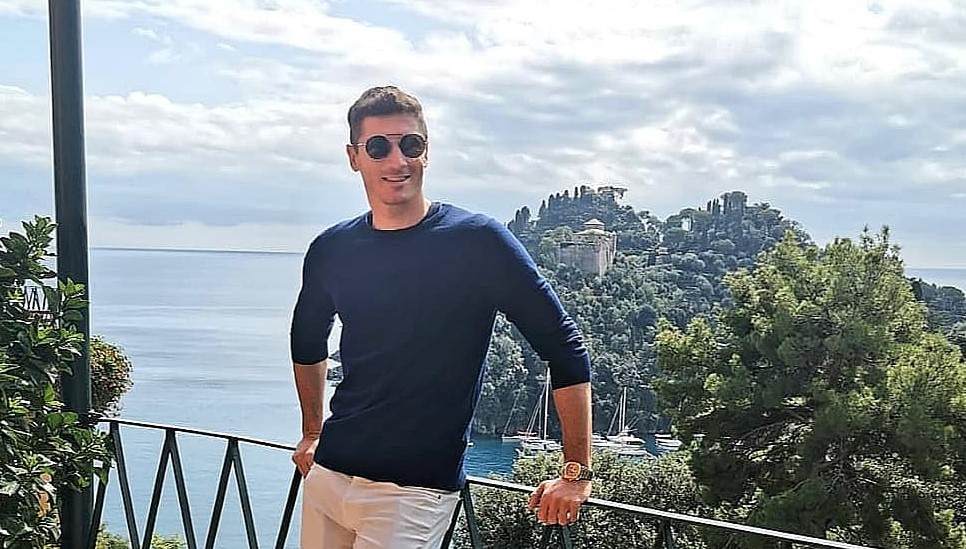 Robert Lewandowski is underrated. It may be a nonsensical statement for some, as the Pole is unanimously considered as one of the best strikers in the world for quite some years. But, with the form he's displaying, and especially this season, the "one of" part of the statement is unnecessary and wrong. Bayern Munich star is considerably the best player of the season so far and has crowned the great start by becoming the fifth-best scorer in Champions League history.
The constant in the attack of German champions raised his salvo of CL goals against Olympiacos with two proper striker's goals in the 3:2 victory. The Pole has now scored 18 goals in 13 matches for Bayern this season! There hasn't been a Bayern match this season - bar the German Supercup - in which he hasn't scored, and in Bundesliga, he equalled the record of Pierre-Emerick Aubameyang set in 2015/16 by scoring in eight opening matches. Against Union Berlin this Saturday, RL9 will have a chance to break the record.
Considering international games for Polands besides matches with Bayern, Lewandowski has hit 21 goals in 17 appearances. And in four last seasons, Lewandowski has scored more than 40 goals across all competitions each time. Especially impressive as Bayern plays four league matches fewer than the teams in other top five leagues.
In the calendar year of 2019, Lewandowski is the best scorer in Europe, ahead of Lionel Messi, Kylian Mbappe, Sergio Aguero, and Raheem Sterling. Lewa leads the pack with 36 goals in the same number of apps, Messi has the same number of outings, but fewer goals by four. Mbappe and Aguero are at 29, while the other City star has two less. Cristiano Ronaldo, on the other hand, is at the mark of 18.
With his two goals against Olympiacos, Lewandowski has moved to spot number five on Top UEFA Champions League scorers, with 58 goals, moving past Ruud van Nistelrooy. In front of him is Karim Benzema with two more, and him and Lewa are chasing the third-placed Raul who is at 71. The duo at the front are the untouchable Ronaldo and Messi.
But, as for this season is concerned, the Argentinian and the Portuguese are looking at Lewandowski's back.