Lautaro Martinez ends the speculation of a move to Barca: I'm signing an extension with Inter
27.2.2021.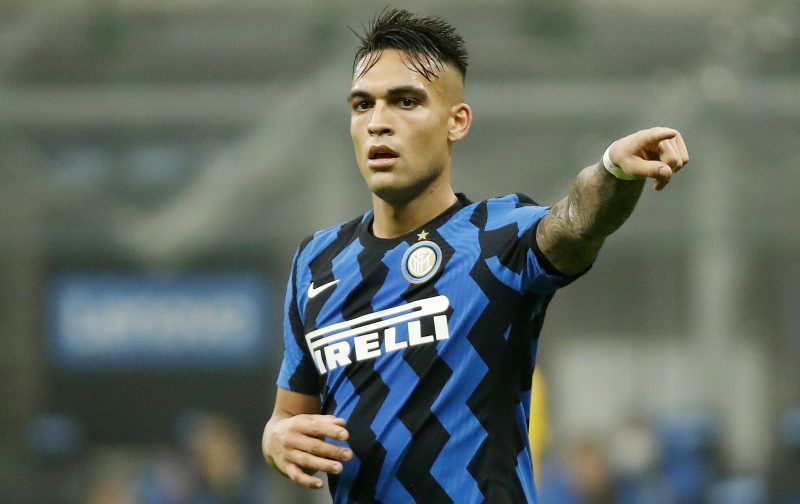 For quite sometime before the pandemic, Barcelona had two major transfer targets - Neymar and Lautaro Martinez. With the later even being a point of interest in the summer. Yet, those dreams are dead for Barca fans as the man himself confirmed he is done with those thoughts and will continue at Inter.
Speaking with Gazetta della Sport, Lautaro revealed Barca's interest was real and that he spoke about Antonio Conte about it.
"It's true, I was in negotiations with Barcelona. I was clear with Conte, I told him: 'I think about Inter only, this is not going to affect me.' However, it all belongs to the past, I am going to sign a contract extension with Inter. I don't know when there will be an official announcement. Meanwhile, I play. My future is here, I see myself in Milan for a long time. I like everything about this city. The food, the fans, the team. I only have positive feelings," said Lautaro.
Obviously, it helps that Inter are now in a far better situation than Barca which might lose Leo Messi this summer. While also being in financial trouble.
All while Inter is the frontrunner for the Serie A title.
"Favourites are a word I don't like. But we are on top of the table and this gives us positive feelings. I've never experienced having such a gap from the second-placed. It's not a coincidence. It's the result of the work we do with our coach. As he likes to say: 'We are working to leave Inter as high as possible.' We are a diverse team with Conte, more united, everyone fights for the others, we help each other and it's a good sign."
Many believe that Inter's forte is the fact that they've been eliminated from all other competitions. Lautaro believes the CL exit was the pivotal moment of the season.
"Simple, we were eliminated from the Champions League. It hurt so much and we told each other that our target should have been the Serie A title. Conte told us to take care of every little detail, on and off the pitch. That's how you win. That's what we tell each other in the dressing room, every day. That's how you win. We only play to win."

Lautaro played 117 games for Inter since arriving, scoring 45 times and making 16 assists.