Lautaro Martinez: I have grown with Conte, mentally and tactically
8.4.2021.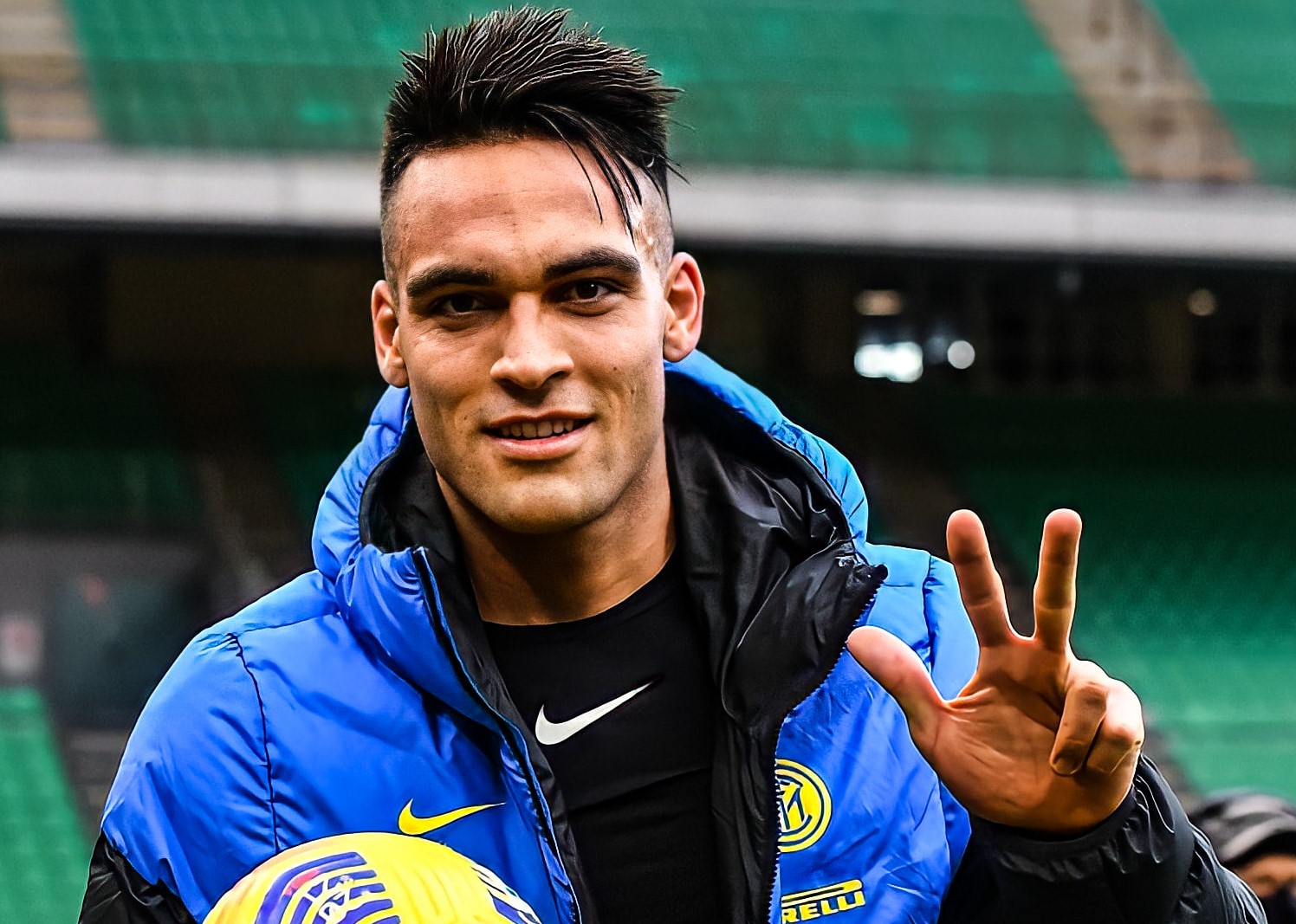 Lautaro Martinez is on course to having double-digit stats in terms of goals scored and assists, bagging 17 finishes, and nine passes that led to his teammates' goals. He is not that far from it in the league itself with eight assists made in Serie A alone. Mostly thanks to the collaboration with Romelu Lukaku. Although in the 2:1 win over Sassuolo, the bigger striker assisted his Argentine colleague for the second goal.
As Lukaku did, Lautaro credits the manager Antonio Conte for improving him.
"I have grown with Conte, mentally and tactically. I thank him and my teammates. I also want to congratulate Sassuolo, because they had so much possession today and played really well," stated the Argentine. While the CEO Beppe Marotta also stated Conte deserves the first applause for all the success Inter is enjoying.
Even though news stories were filled with the stories of his potential transfer away from club in the summer, Lautaro stated fairly recently he intends to extend with Inter.
"It's a dream for me to be here, in a big club. I always try to improve and I know that I have to continue getting stronger. I have the faith of my teammates and staff, so I must repay that on the field."
There will still be interest and offers for the 23-year-old if the club doesn't agree on an extension before the summer. Manchester City certainly must be looking at the striker who scored 47 goals in 123 games for Inter as their legend Sergio Aguero is leaving the club soon. Barcelona was the most interested party before their turmoil but with Conte at the helm of Inter, the Italian club has drawing power.
Inter are hoping that their former first striker and captain Mauro Icardi returns to Italy.