Lampard: Pulisic has the price tag, but has to work for the place
7.10.2019.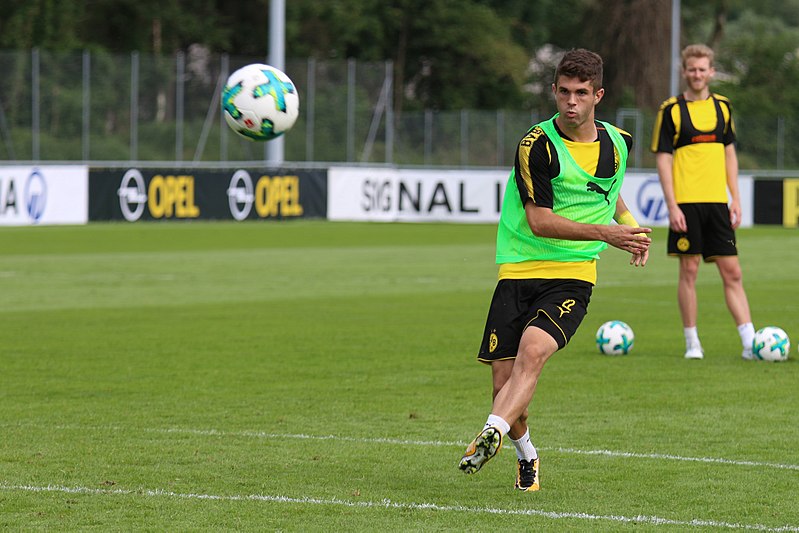 Chelsea spent €70,000,000 on Christian Pulisic last summer and even let him stay on loan at Borussia Dortmund to hone his talent. But, this season, in the last seven matches, he only played 100 minutes, 90 of those were against Grimsby in the League Cup and questions are rising about the American's future.
The Blues' manager Frank Lampard believes that the reaction of the public is too strong.
"We have to give him the fact he's moved country and moved leagues. He's just turned 21 so I think, if anyone is getting too excited about this, they should calm down. What he needs to do is work to show within the group that he deserves to play. That's what the focus on everyone is," said Lampard.
Pulisic was completely left out of the Chelsea squad for the Champions League match against Lille. Lampard stated that every player in his squad has some kind of narrative to warrant his place.
"This is one of my difficult problems in this job. I have good players and everyone has a story. Pulisic has a price tag, Barkley is an international player, Mason Mount is an international player, Callum Hudson-Odoi just signed a new contract, Bayern Munich wanted to buy him last summer and he's an international player. Ruben Loftus-Cheek will come back and be an international player. I can't pick them all."
The assist from Pulisic ???? and the finish by batshuayi ???? pic.twitter.com/bFkrV6efZn

— Anthony (@RealTony_cfc) October 6, 2019
The American winger got on the field for the last 10 minutes against Southampton when the score was 3:1 for the Blues and he managed to get a brilliant assist for Michy Batshuayi. But prior to the game Lampard issued a heads-up to his current and future players by explaining how he picks his team. Although, an assist in the game surely counts more.
"All I have to demand of them is that they show me in training and show me they are worthy of the place. It's just my job. Next week you might be asking me about two other names. It's the competition that we have," explained Lampard.